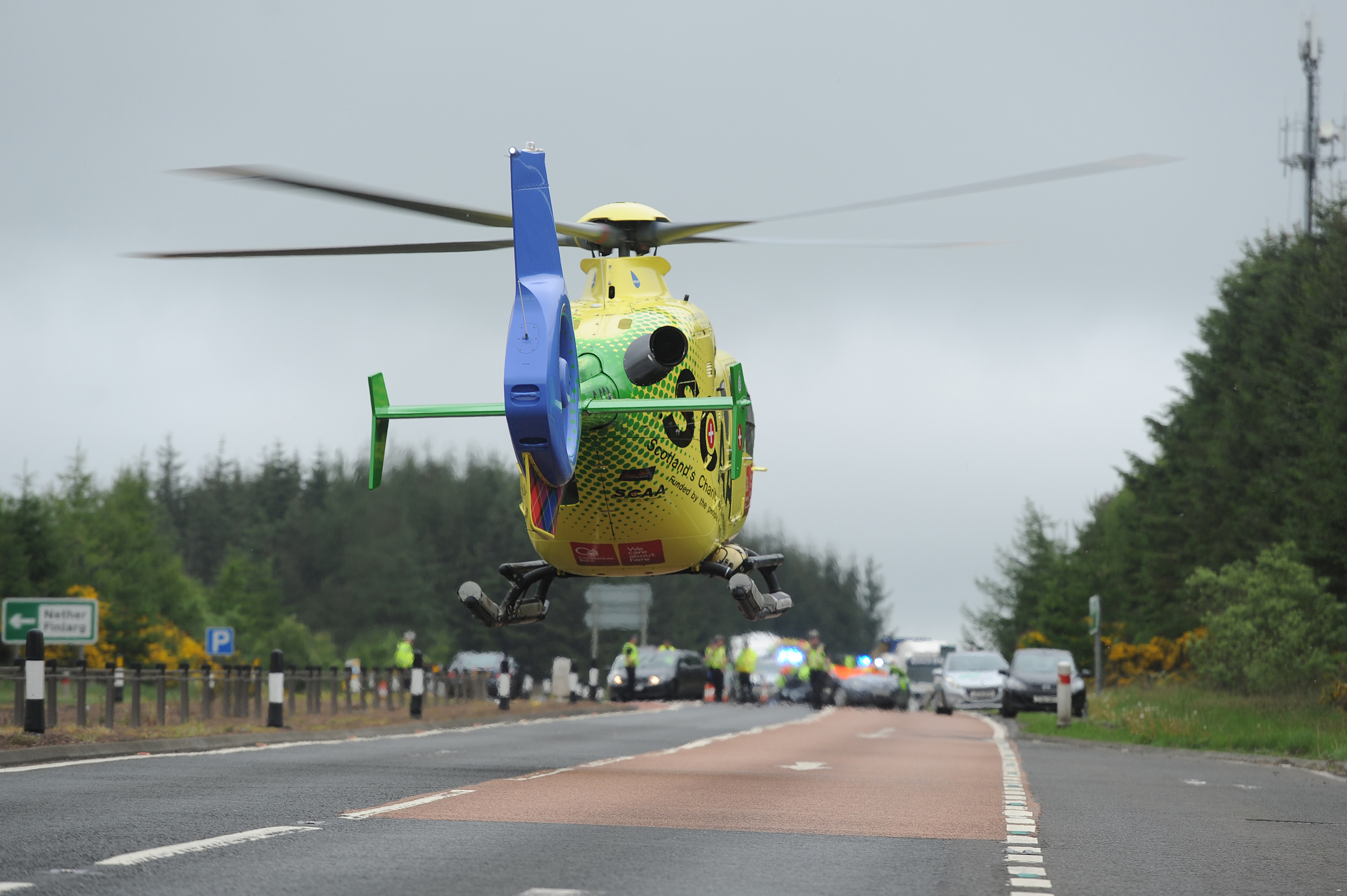 A mother and her three young children were cut free from a car by firefighters after a serious crash which locked down the A90 north of Dundee.
Rush hour traffic was brought to a standstill by the two-vehicle accident near Tealing on Monday evening.
Emergency services were called to the accident just after 5pm. Scotland's only charity air ambulance, based at Perth Airport, was also scrambled to the scene.
Firefighters used cutting gear to release a woman and three children who were trapped inside the wreckage of a silver Vauxhall Corsa.
Two of the children, aged six and three, were said to be badly hurt, while another youngster, described as an infant, escaped unscathed.
It is understood the mother was taken to Ninewells Hospital by helicopter.
Details of her injuries were not released, but her condition was described as "serious".
A Police Scotland spokeswoman said the crash involved a black Mercedes and a Vauxhall Corsa.
"There are injuries, but at the moment we don't know the extent of those
injuries," she said.
The road was blocked in both directions for about two hours, causing long queues.
Traffic travelling north was held up to clear a landing area for the heli-med chopper.
Southbound vehicles faced an hour-long detour, with diversions in place along the A932 and A933 to Arbroath.
A single southbound lane was reopened just before 7.30pm.
A fire service spokeswoman said three appliances were called to the scene.
"Cutting gear was used to release a woman who was trapped inside one of the vehicles," she said.
"The occupants of the other car, an adult and two children, got out before we arrived on the scene."
Motorists said the collision had brought traffic to a standstill, reporting long tailbacks in both directions.
One northbound driver said her engine was switched off for more than an hour.
Other motorists got out of their parked vehicles to walk their dogs.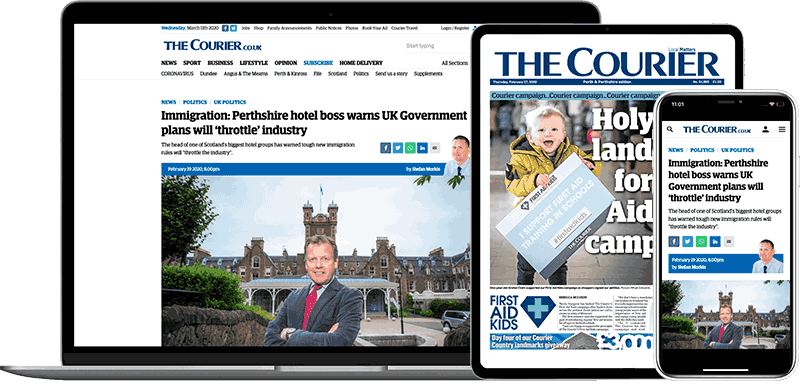 Help support quality local journalism … become a digital subscriber to The Courier
For as little as £5.99 a month you can access all of our content, including Premium articles.
Subscribe