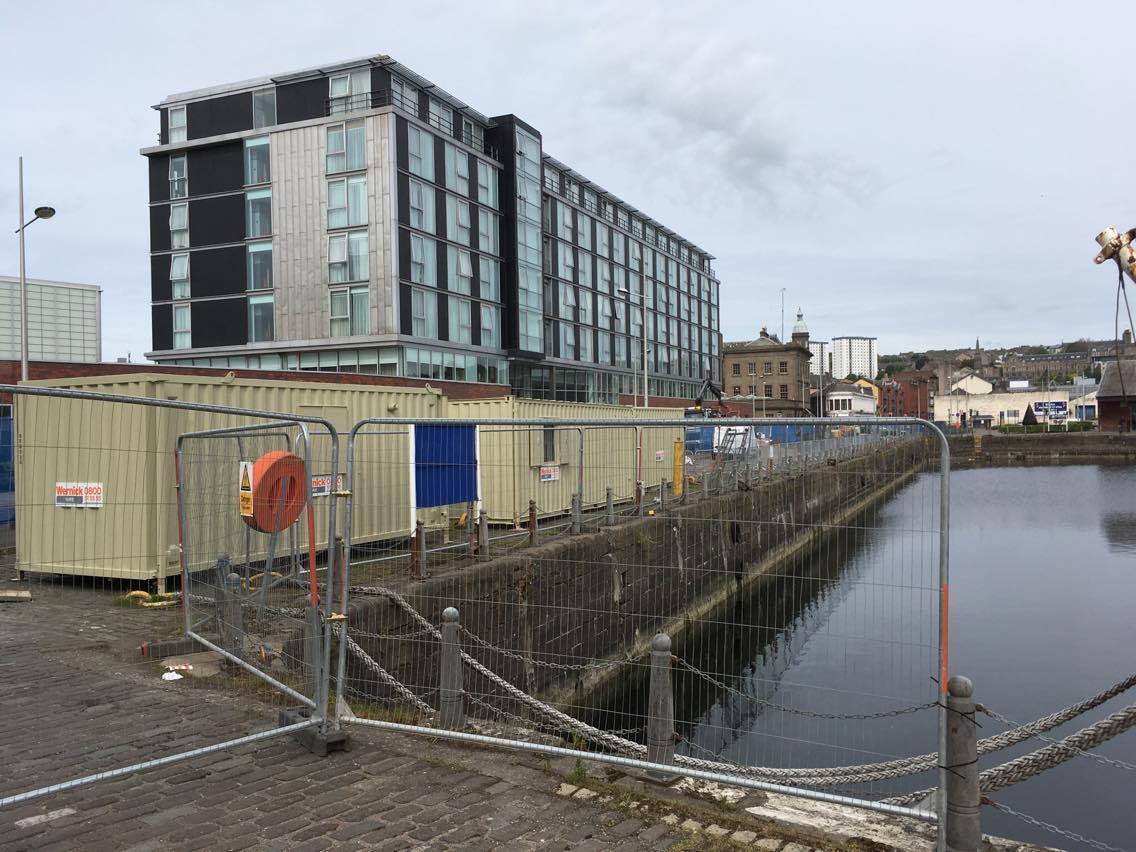 A new watersports park coming to Dundee will open a month later than originally planned because of construction delays.
Foxlake Adventures had hoped to open its cable wakeboarding centre at City Quay in July but bosses have said it will be August before it is open for business.
James Barbour, director at the firm, said the delay is "disappointing".
He said: "It's the end of the season, which is disappointing, but it just means this year is about finding our feet.
"We'll get up and running now and we'll hit the ground running next year."
The centre is being constructed in partnership with Dundee City Council, with the local authority building the on-site cabins as well as carrying out work on the adjacent road.
It is believed council work on the site is to blame for the delays.
A spokeswoman for the council said: "We are progressing with the site as quickly as possible."
Mr Barbour added: "It would've been great to open in July but what we have heard from the council getting its part of the site constructed – that is not going to happen."
But he said that the potential to keep the site open all year round in the city's warm saltwater meant all was not lost for 2017.
He said: "We're still looking at running right the year through. It's more hardcore wakeboarders that will get in the water, but similar sites operate all year."
Mr Barbour said he hopes residents and businesses that objected to the centre will change their minds once it is operational.
VIDEO: Dundee residents say they support "fantastic" City Quay watersports centre