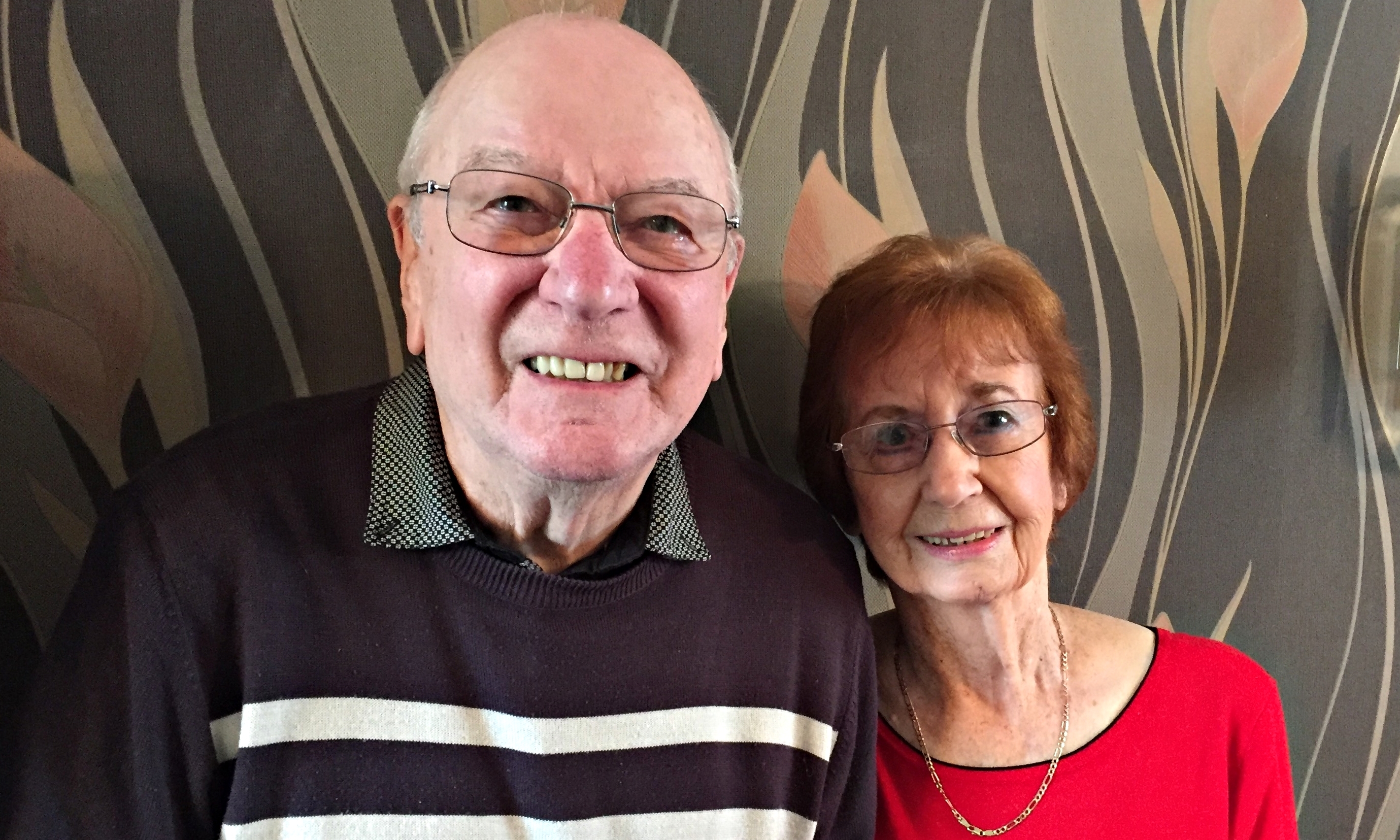 A Dundee couple who saved a young girl who plunged into the River Tay almost 60 years ago say they would love to meet her again, give her a hug, and ask if she has had a good life.
Jim and Rhoda Smith were a newly married couple in their 20s when fate came calling on July 19 1958.
Jim was giving his wife a driving lesson on Riverside Drive when an Italian man suddenly appeared in the road, desperately trying to get them to stop.
Rhoda said: "This little Italian man — who it turned out was a cripple and so couldn't do anything himself — appeared shouting 'Bambino in the water!'".
The girl, Barbara Cummings, had been playing with her sister on steps at the river's edge when she slipped and fell in.
Although Jim was not a strong swimmer, he saw the girl was being swept away by the current and acted on impulse.
"Nothing deterred Jim," said Rhoda. "He just threw everything off, left me in the car, and jumped in the water."
Jim added: "It was automatic. You don't realise what you've done until afterwards. At the time all I was thinking was 'I have to get her out'."
After managing to reach the girl about 30 feet out, Jim battled to get back to the steps and, with his energy almost drained, somehow mustered the strength to pass her to safety.
Jim — still soaked from his efforts — and Rhoda then drove Barbara to hospital, where she was treated overnight and went on to make a full recovery.
Although Jim's heroics were officially recognised by the city — including with a letter of commendation from the town clerk, a presentation by his employer NCR, and coverage in local and national newspapers — the couple say the biggest reward of all would be meeting Barbara again after all these years.
Rhoda said: "We've never forgotten about her. It's never out of our mind.
"We've no family of our own and we've often wondered if she went on to have children and grandchildren."
Almost 60 years on, Jim and Rhoda don't have much to go on in their search. They know Barbara, whose mother was called Ina, would now be aged around 64. She stayed in Peddie Street at the time and had sisters, including an older one called Janette.
Jim added: "I was so happy I was there for her back then. I'd love to meet her again, give her a hug, and know she was OK."
* Do you know Barbara? If you have any information, please contact The Courier on 01382 575130 or email news@thecourier.co.uk.
---
"I was sure they would both drown"
The last thing on Mr Smith's mind when he plunged into the Tay to save little
Barbara Cummings was headlines or commendations.
Nevertheless, the selfless actions of the "Dundee hero" were soon being celebrated in local and national newspapers.
The story was first told in The Courier and Evening Telegraph, which
described how the "rescue hero drove in his underwear" after saving Barbara.
National titles including The Scottish Daily Express and Daily Mail followed up the story, telling how Mrs Smith wept as she watched her husband put his life on the line.
"I was just horrified. James can just swim and no more," she said.
"I was sure they would both drown."
The papers also tracked down Barbara's mother Ina, who said: "I am very grateful to Mr Smith for acting so quickly and saving Barbara's life.
"She is a very lucky girl."
The Dundee's Own Christmas Annual also marked Mr Smith's life-saving exploits as one of the highlights of the year.
A commendation from the town clerk was a fitting final tribute to an act of extreme bravery.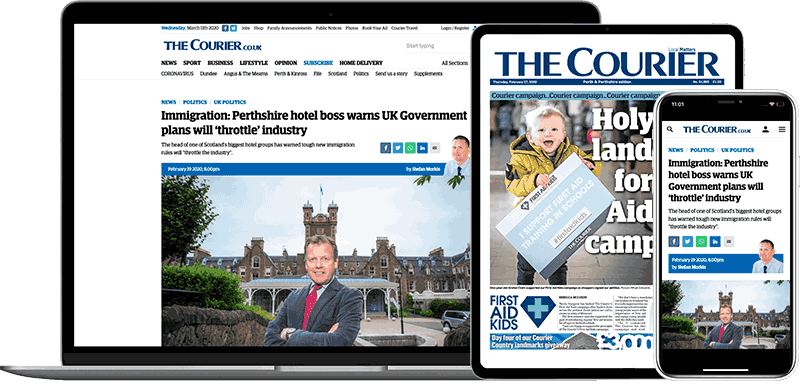 Help support quality local journalism … become a digital subscriber to The Courier
For as little as £5.99 a month you can access all of our content, including Premium articles.
Subscribe