PHOTO GALLERY: Meet Camperdown Wildlife Park's new wolf cubs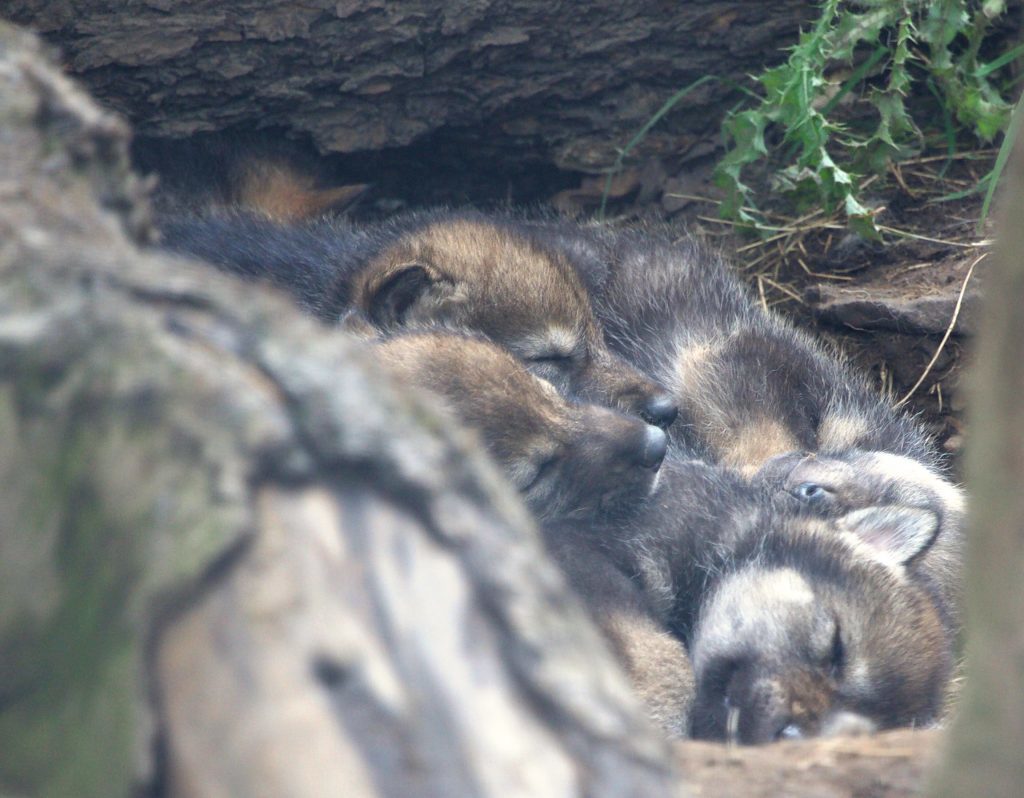 Five wolf cubs have been born at Dundee's Camperdown Wildlife Centre.
The cubs, born to parents Aurora and Loki, are now three weeks old and brought the number of wolves in the pack up to six.
Two cubs were born unexpectedly last year, just two months after their parents arrived at the zoo.
The newborns are said to be getting along well with the rest of the pack, with their older siblings carrying them around their den.
Bradly Yule, network manager at Camperdown Wildlife Centre said: "We are very proud to announce five European wolf cubs born on May 11.
"The cubs have been out of their den and are starting to explore their surroundings.
"The whole pack has been caring for them and the family will soon be moving to an extended enclosure space by the end of summer which will give them more room to explore and play."
Visitors to the Wildlife Centre may be able to spot the new arrivals which have been seen basking in the morning sun this week.
The cubs' mother, Aurora, was born at the Highland Wildlife Park in 2013 and their father, Loki, was born in 2012 in the Netherlands.
The new additions are expected to be very popular with locals and tourists alike.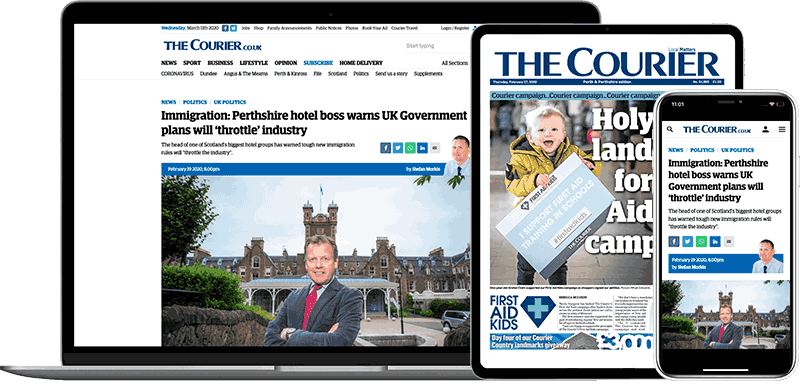 Help support quality local journalism … become a digital subscriber to The Courier
For as little as £5.99 a month you can access all of our content, including Premium articles.
Subscribe