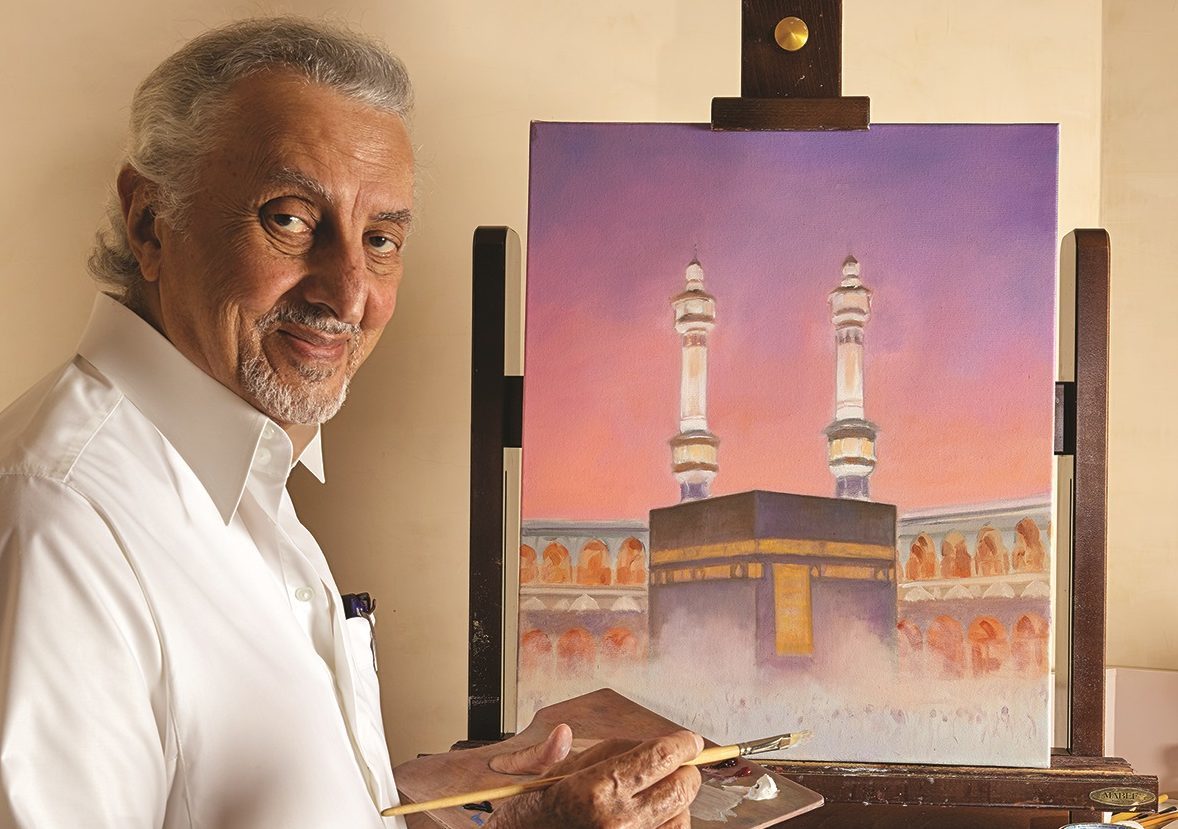 An award winning Broughty Ferry design studio was commissioned to produce a unique range of art and catalogue drawings for a Saudi royal.
HRH Prince Khaled Al Faisal asked local Ferry firm Avian to create a unique range of art catalogues and prints, as well as a website to promote his personal artworks.
Prince Khaled, who is also the Governor of Mecca – the most sacred location of the Islamic faith – commissioned the firm after recalling work he had seen more than two decades ago.
Avian won an international design competition 20 years ago, to design and create all the branding marketing and advertising collateral for a then-new mixed-use property development project in the Saudi capital Riyadh.
Prince Khaled asked Avian to design and produce three versions of a 72-page fine art catalogue, limited edition sets of 31 fine art prints and a promotional e-commerce website, assist with the retailing of fine art prints and organise two art exhibitions and two gala dinners to sell a number of the artworks – all within a six-month period.
Scott McCallum, managing director of Avian, said: "Prince Khaled is now a keen artist and painter and had recently been finalising a collection of fine art paintings.
"His ambition was to donate the paintings to The Alfaisal University, to stage exhibitions of these works and ultimately sell a number of paintings to raise cash for the university.
"Prince Khaled had always remembered the high quality of our creative work and I was asked if I would consider travelling to meet him to discuss the project in detail.
"For a Scottish brand and graphic design consultancy operating in Broughty Ferry to be working with a member of the royal family of Saudi Arabia, and the Governor of Mecca is truly fantastic.
"The project has been incredible. Working with His Royal Highness in his art studio was an absolute joy and to see the quality of the final production pieces – the stunning art catalogues and boxed collections of fine art prints – is simply amazing."
A special gala dinner was held in Riyadh at the end of last month, culminating in the selling of seven of the prince's paintings, funds from which went toward the Alfaisal University in the Middle-Eastern country.