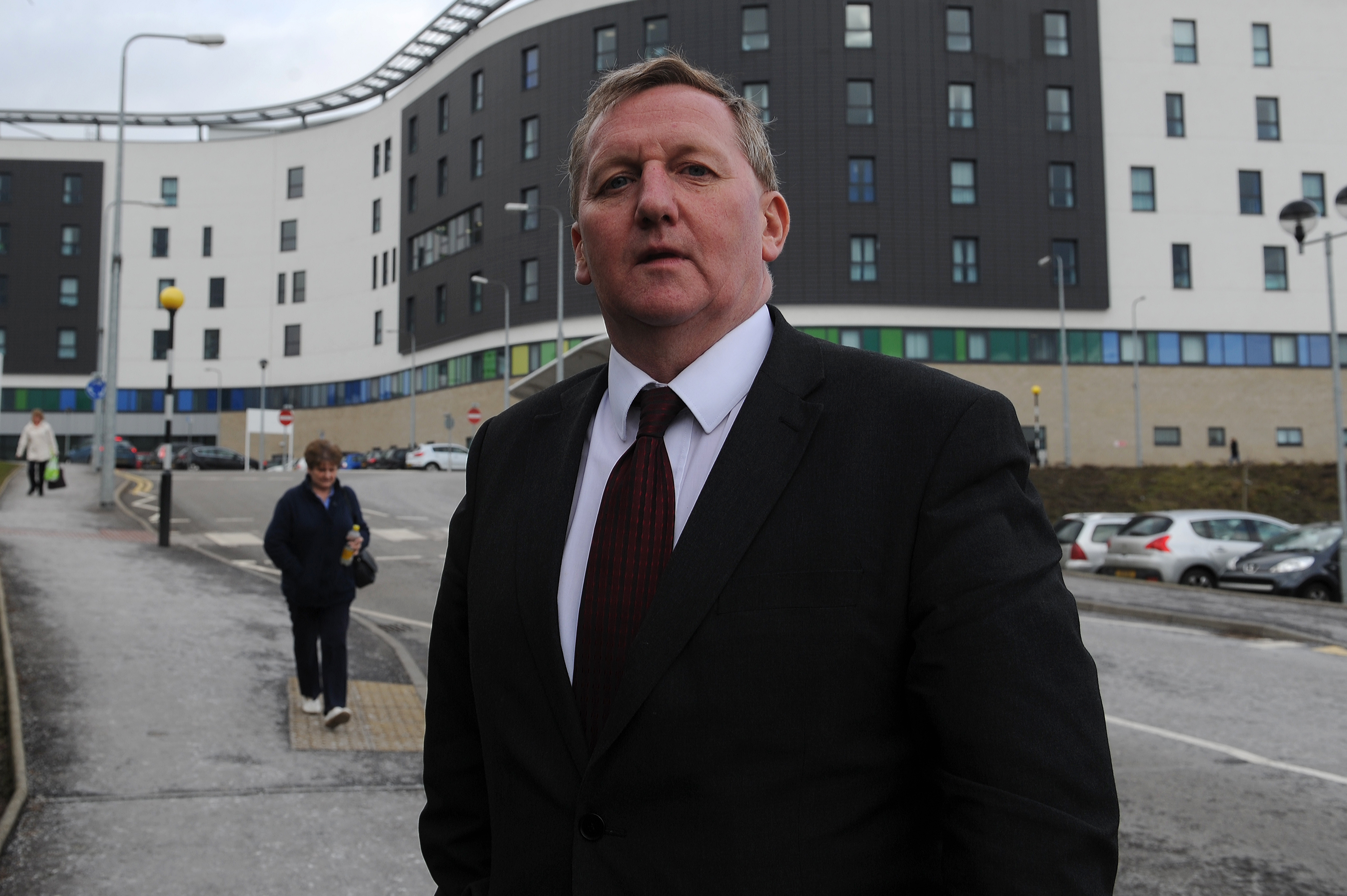 A new Oxfam project that aims to slash the number of people reliant on foodbanks will be piloted in Dundee and Fife.
The project, called A Menu for Change: Cash, Rights, Food aims to make it easier for people in a crisis to access financial support so they do not need to rely on foodbanks.
It also aims to widen access to money and debt advice services and help people claim benefits.
Dundee has been chosen as one of the pilot areas because of the city's high levels of deprivation and the work of bodies like The Fairness Commission to help lift people out of poverty.
Oxfam will work alongside the Child Poverty Action Group in Scotland, Nourish Scotland and the Poverty Alliance on the pilot project, which will run in Fife and East Ayrshire.
Oxfam Scotland programme manager Anela Anwar said: "It is a scandal that while shops in Scotland are stuffed full with food so many people's stomachs are empty because they can't afford to buy food.
"A Menu for Change is working to prevent food banks from becoming a permanent part of Scotland's social security net. Even at a time of income crisis, everyone in Scotland should have the money they need to feed themselves and their families, and buy other basic essentials."
She said while Oxfam will continue to call on the Scottish and UK governments to take action to address poverty, action is needed in the short-term to help those who find themselves at "crisis point".
"We want local organisations to think more strategically about what they  can do to help people," she said.
Mid Scotland Fife MSP Alex Rowley will officially launch the pilot project, which will run until 2019, at the Scottish Parliament on Thursday.
Latest figures show a growing hunger problem in Scotland, with the number of emergency food aid packages handed out by the Trussell Trust increasing by more than 900% in the three years up to 2015/16.
Dundee City Council leader John Alexander said: "When we launched our Fairness Commission in 2015, and since it has reported its findings, our stated aim has always been to ensure that what we do will lead to real positive change for families living with poverty in the city.
"The A Menu for Change project will help us to deliver that by creating an alternative to using food banks to try to prevent them from becoming simply a normal part of everyday life for families in poverty.
"We believe that by taking part in this project we can find credible, workable solutions that will help us to ultimately break the cause and effect of poverty in Dundee."

Danny Ogierman, from Faith in Community Dundee, added: "Across Dundee, we continue to see an increase in those attending the drop in services, where people can go for free food, advice and support.
"We know that this is a result of the rise in cost of living, as well as the impact of benefit cuts to those both in and out of work, and the long term impact of sanctions.
"These are hitting hardest the most vulnerable in society."