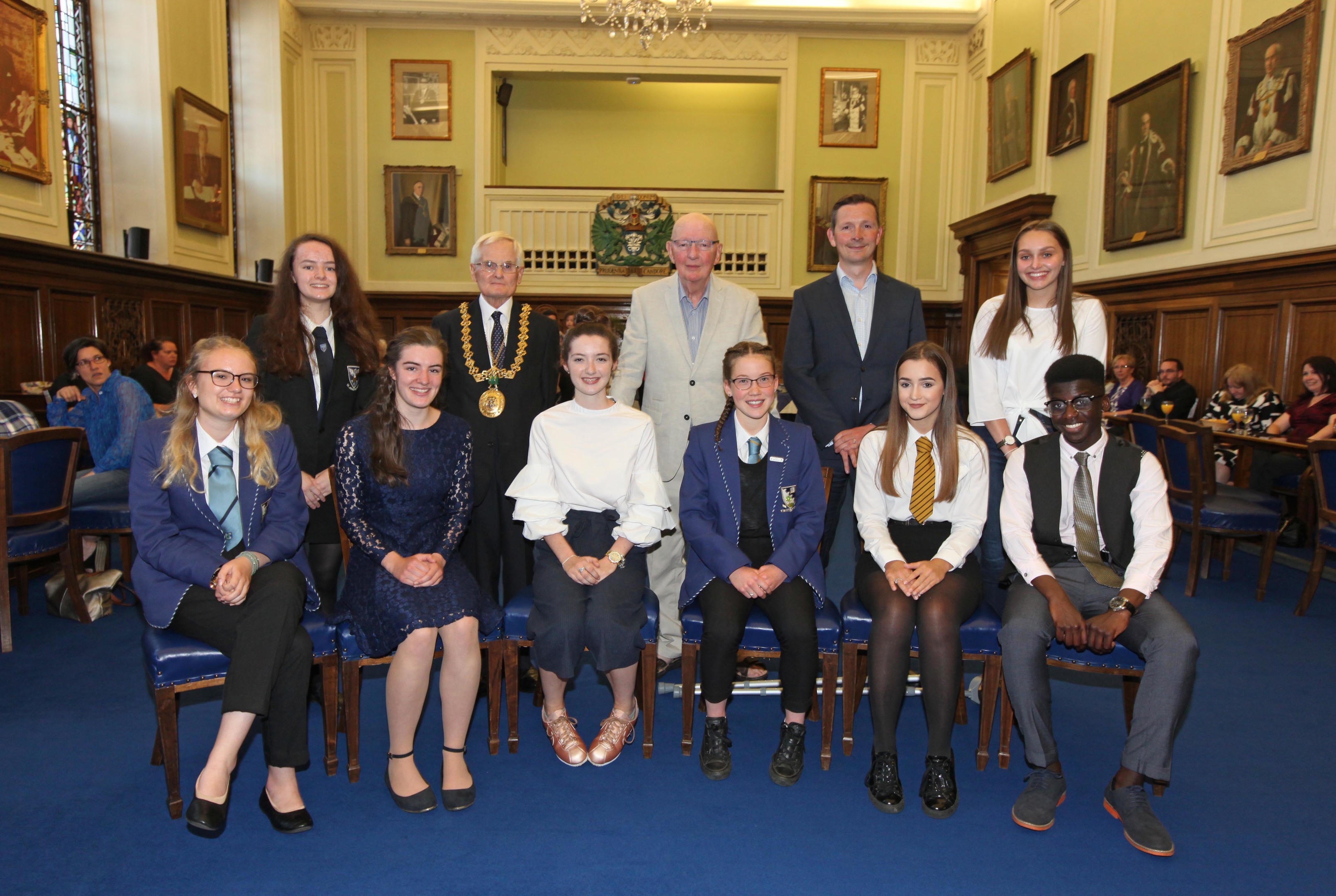 A new award for excellence has been created in memory of one of Dundee's leading teachers of modern languages.
Chris Rolfe, wife of former Dundee Lord Provost Mervyn Rolfe, died last year after a battle with cancer.
The award was set up in her memory by Mr Rolfe and the couple's son Gregor.
The inaugural Chris Rolfe Award for Excellence in Spoken Language  was presented by Paul Clancy, executive director of children and families services, in the City Chambers this week.
Rosanne Scott from Harris Academy  and Vicky Kozlowska from St John's RC High were both highly commended but judges awarded the top prize to Grove Academy pupil Anna Bennett for her presentation in Spanish.
Seven other pupils received commendations.
Mr Clancy said: "Chris was a very close colleague and friend for many years and I am honoured to be able to present these awards in her memory.
"All through her career she  was so passionate about modern languages and has supported many pupils and staff colleagues to achieve success in this area.
"I am delighted that so many young people came forward to demonstrate their skills in languages so confidently."
Lord Provost Ian Borthwick also attended Tuesday night's ceremony.
He said: "Chris Rolfe was a highly respected teacher, adviser and advocate of Modern Language education in the former Tayside Region and latterly in Dundee City.
"She dedicated her time to promoting the benefits of learning a modern language to her pupils and the staff she supported.
"It is a great privilege to be standing here today in support of Merv and Gregor as Merv and I served together on the council when Merv was both a councillor and a Lord Provost of Dundee City."
Mrs Rolfe began her career as a teacher of modern languages and worked in various schools across Dundee before becoming a principal teacher and adviser in modern languages for schools across what was then known as Tayside Regional Council.
She then became a quality improvement officer for Dundee City Council.
Mrs Rolfe was also part of a Scottish Government delegation sent to Australia which later played a role in the groundwork of the current Curriculum for Excellence.
As well as being a fluent in French, she held a degree in Spanish and could speak German and Greek.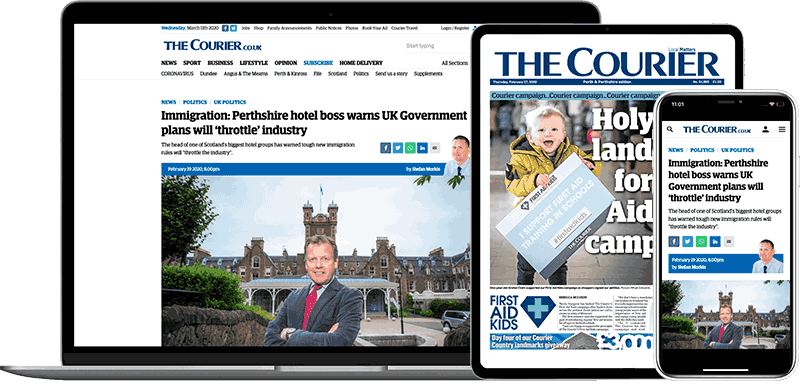 Help support quality local journalism … become a digital subscriber to The Courier
For as little as £5.99 a month you can access all of our content, including Premium articles.
Subscribe