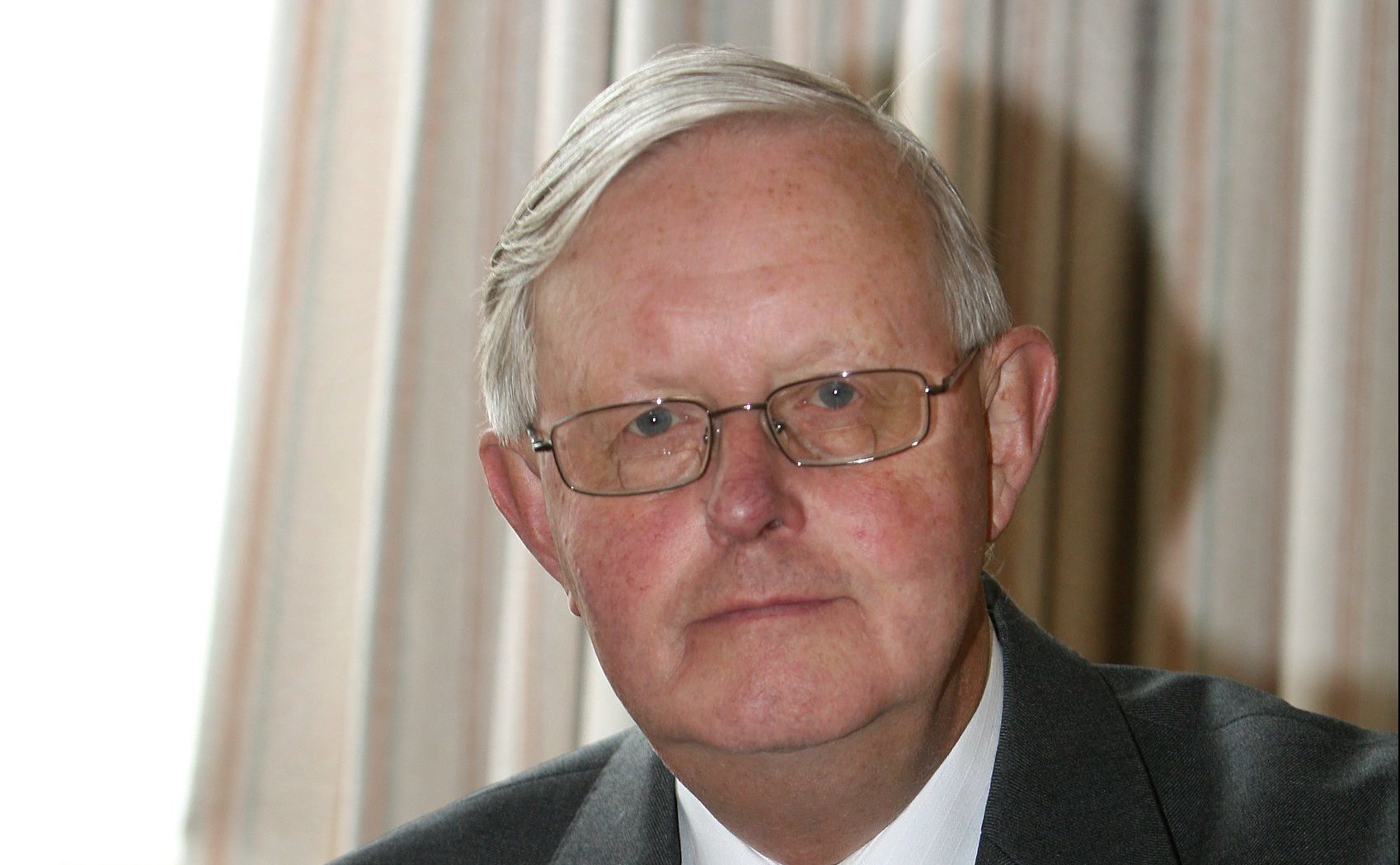 The former leader of the SNP, Gordon Wilson, has died at the age of 79.
The ex-Dundee East MP, who led the party between 1979 and 1990, died in Roxburghe House in Dundee on Sunday morning.
He presided over the party for more than a decade, steering it through a tumultuous period in which in-fighting was common.
First Minister and SNP leader Nicola Sturgeon said: "Gordon Wilson's contribution to the success of the modern SNP was immense and his loss will be keenly felt across our party.
"He was a fine and kind man, a loving husband, father and grandfather and a true patriot."
Alex Neil, the SNP MSP and a close friend of Mr Wilson's, said: "Scotland has lost one of its giants.
"He kept the independence dream alive during a very difficult period for the party."
Mr Wilson, who had been suffering from cancer, passed away after a short illness at about 5.30am on Sunday.
He leaves behind his wife Edith and two adult children, as well as five grandchildren.
A lawyer by trade, he represented Dundee East at Westminster for 13 years. He also served as rector of Dundee University for three years.
Mr Wilson, who lived in Monifieth Road in Broughty Ferry, has been a prominent commentator on Scottish politics since his retirement and kept a high profile during the independence campaign.
He has also not been shy in criticising today's SNP leadership.
Earlier this year, he said the SNP was not ready for another referendum, saying there is "vacuum and drift" over how fresh campaign would be led and financed.
Alex Salmond, who succeeded Mr Wilson as SNP leader in 1990, said the "party, the national movement and Scotland owe him a great debt".
"Not only was Gordon one of the masterminds of the SNP parliamentary breakthrough of the 1970s but he led the party through tough times in the 1980s," he added.
See more in Monday's The Courier.