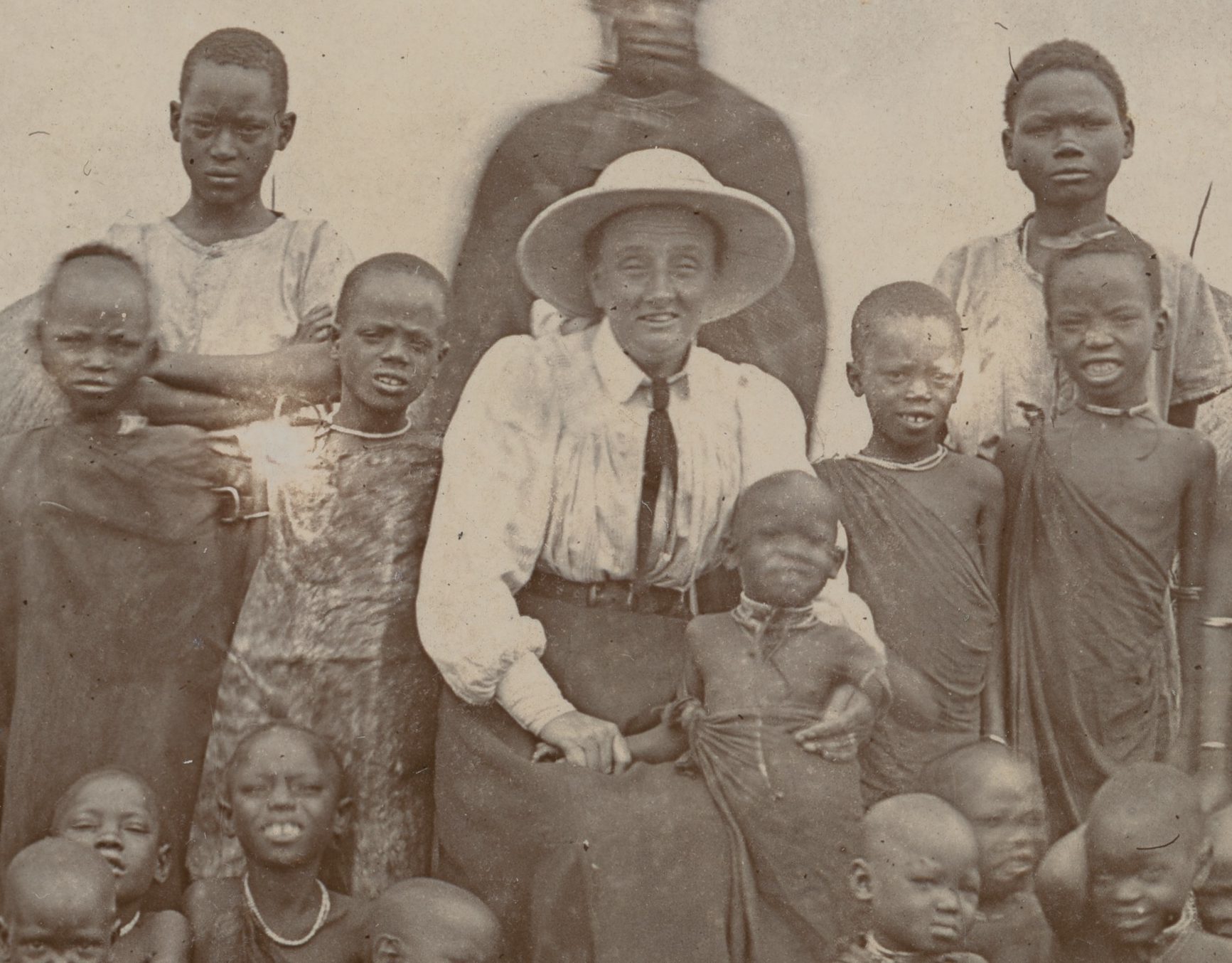 She was the Dundee-born teacher and missionary who overcame drought, famine and disease in East Africa during the early 20th century to fulfil her mission of spreading the Gospel.
Now, handwritten letters, documents and photographs that belonged to Dundee-born Minnie Watson – the first female Presbyterian Missionary in Kenya – have been saved for the nation.
The collection casts fresh light on the extraordinary life and legacy of Mrs Watson who was one of the founders of the Presbyterian Church in Kenya.
The priceless archive has gathered dust in a cupboard in Dundee for nearly 70 years but the Church of Scotland missionary's great niece, Paddy McFarlane, has decided to gift them to the National Library of Scotland.
The gesture will enable the public to better understand the colossal impact that Mrs Watson, née Cumming, had on the former British colony where she worked to spread the Gospel from 1899-1931.
Known as the "mother of the faith", her legacy is the Presbyterian Church of East Africa which has 3.5 million members and a network of schools, hospitals and universities.
But the school teacher is practically unheard of in her homeland despite being described in one letter as a "worthy East African successor to that great Dundonian Mary Slessor of Calabar".
The daughter of a ship's captain, Minnie Cumming worked at the Mitchell Street Public School as an assistant teacher and Rosebank Evening School, both Dundee.
She was employed by Dundee School Board before she followed her fiancé, Rev Thomas Watson, to Kenya in 1899 after he established the Scottish Mission in Kikuyu near Nairobi.
The couple married and during their first year together they had to contend with a smallpox epidemic and a devastating famine which wiped out huge numbers of people.
Mr Watson of Monifeith, Angus died of pneumonia in 1900 leaving his 32-year-old wife to assume responsibility for the project, which was funded by the Christian directors of the Imperial East Africa Company at the time.
Mrs Watson, the only white woman in the region, ran the mission station singlehandedly with "heroic, untiring zeal" for a year until the Church of Scotland took over responsibility.
The missionary, who is described as intelligent, earnest and energetic , established a network of schools in Kikuyu for girls and boys and campaigned against female circumcision.
Known to pupils as Granny Watson, among the many children that came into her care was Jomo Kenyatta, who served as president between 1964 and 1978, and is now considered the founding father of the Kenyan nation.
The archive includes teaching, marriage and death certificates, a script of a play written about Mrs Watson and her husband, silverware and a compelling short story written by a former pupil.
She vividly describes how she ran away from her village to escape the clutches of a witch doctor and was nearly mauled by a hungry leopard before being given sanctuary by the kindly woman in a "canvas hut".
Jennie Chinembiri, Africa and Caribbean Secretary of the World Mission Council of the Church of Scotland, said: "It is wonderful that all these important letters, certificates and photographs have come to light after so many years as they hold such an historic importance for both Scotland and Kenya."
Mrs Watson adopted two boys from the Scottish Mission Station, Charles Kasaja Stokes and John McQueen, and brought them back to Dundee in 1907.
They stayed with Mrs Watson's mother at the family home in Wortley Place for four years and attended nearby Morgan Academy.
Letters show that Mr Stokes, who was 11 when he returned to Kikuyu in 1911, regarded the missionary as his "second mother" and named his first daughter after her.
Mrs Watson returned to Dundee in 1931 and spent the rest of her life living in a house in Wortley Place, aptly named Nairobi, until her death in 1949 at the age of 81.
Her ashes were returned to Kikuyu where they are buried next to her husband's remains in a graveyard close to a church named in their honour.
Mrs McFarlane said: "I am very proud of Minnie and pleased that the wider public will be able to learn more about her extraordinary life.
"She was a fantastic lady who had such a positive influence on the life and faith of the Kikuyu people."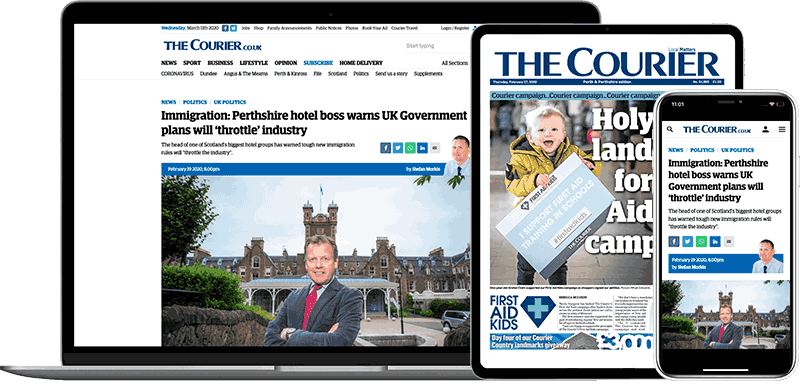 Help support quality local journalism … become a digital subscriber to The Courier
For as little as £5.99 a month you can access all of our content, including Premium articles.
Subscribe