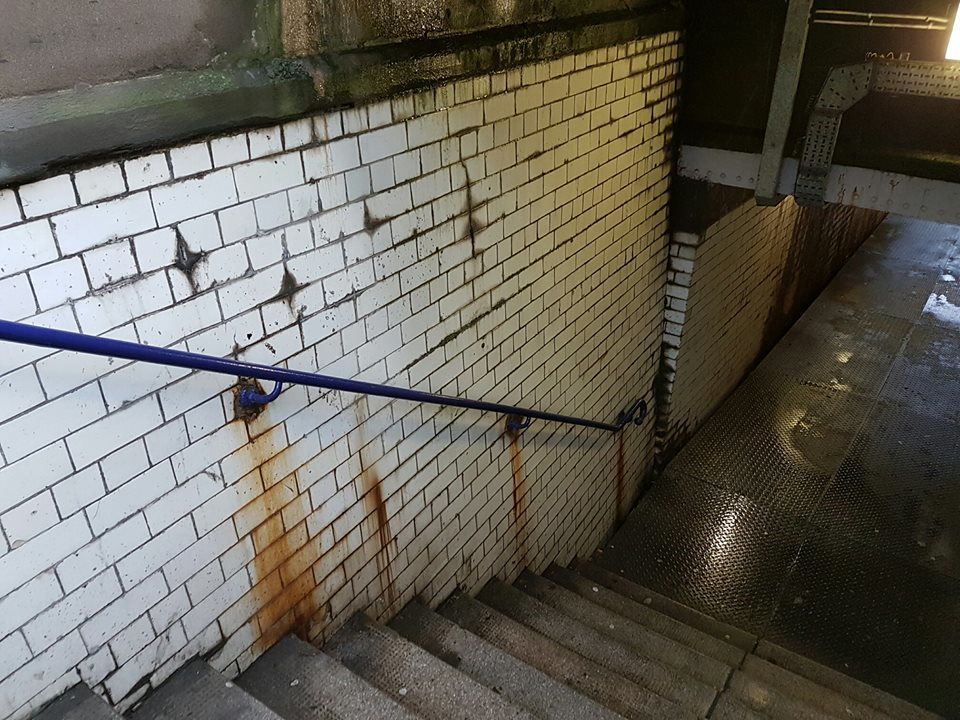 Dundee City Council has said the entire east coast rail line would need shut down in order to make permanent repairs to a dilapidated Broughty Ferry underpass.
Residents and traders groups in Broughty Ferry have regularly criticised the appearance of the underpass on Gray Street, which they say is dark and dirty.
The underpass is also subject to flooding and suffers from damp.
Dundee City Council has responsibility for maintaining the upkeep of the underpass but Network Rail, which actually owns it, is responsible for any structural repairs.
A response to a Freedom of information request made to Dundee City Council by legal manager Kenneth McKaig said a permanent repair is "unlikely to be a priority" because of the transport chaos it would cause.
He said: "The irremovable residue staining on the tiles is a result of long-term ongoing water penetration through the head of the subway walls from track level and resolving this water ingress sits firmly with Network Rail.
"Waterproofing renewal has been discussed previously with Network Rail and is unlikely to be a priority  as it would require closure of the main east coast railway line for a significant period of time to resolve."
However, Broughty Ferry Liberal Democrat councillor Craig Duncan said he does not believe water proofing is necessary to significantly improve the appearance of the underpass.
Mr Duncan collected over 900 signatures for a petition calling for improvement works to be carried out on the underpass earlier this year.
He said: "It has been in a state for quite a while.
"What I want is the ambience to be improved – I wouldn't want the east coast mainline closed, not for a nanosecond.
"If they improved the lighting, put in some obvious CCTV and made it look brighter and cleaner it would make a difference.
"I'd like to see some posters going up welcoming people to Broughty Ferry, which would benefit Broughty Ferry and Network Rail.
"It's not something that needs to cost the Earth."
Mr Duncan: "If it is selling an image of Broughty Ferry then we want to sell a better one."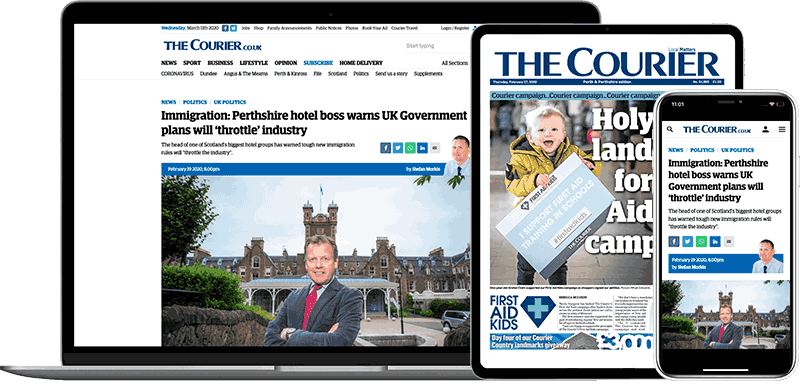 Help support quality local journalism … become a digital subscriber to The Courier
For as little as £5.99 a month you can access all of our content, including Premium articles.
Subscribe