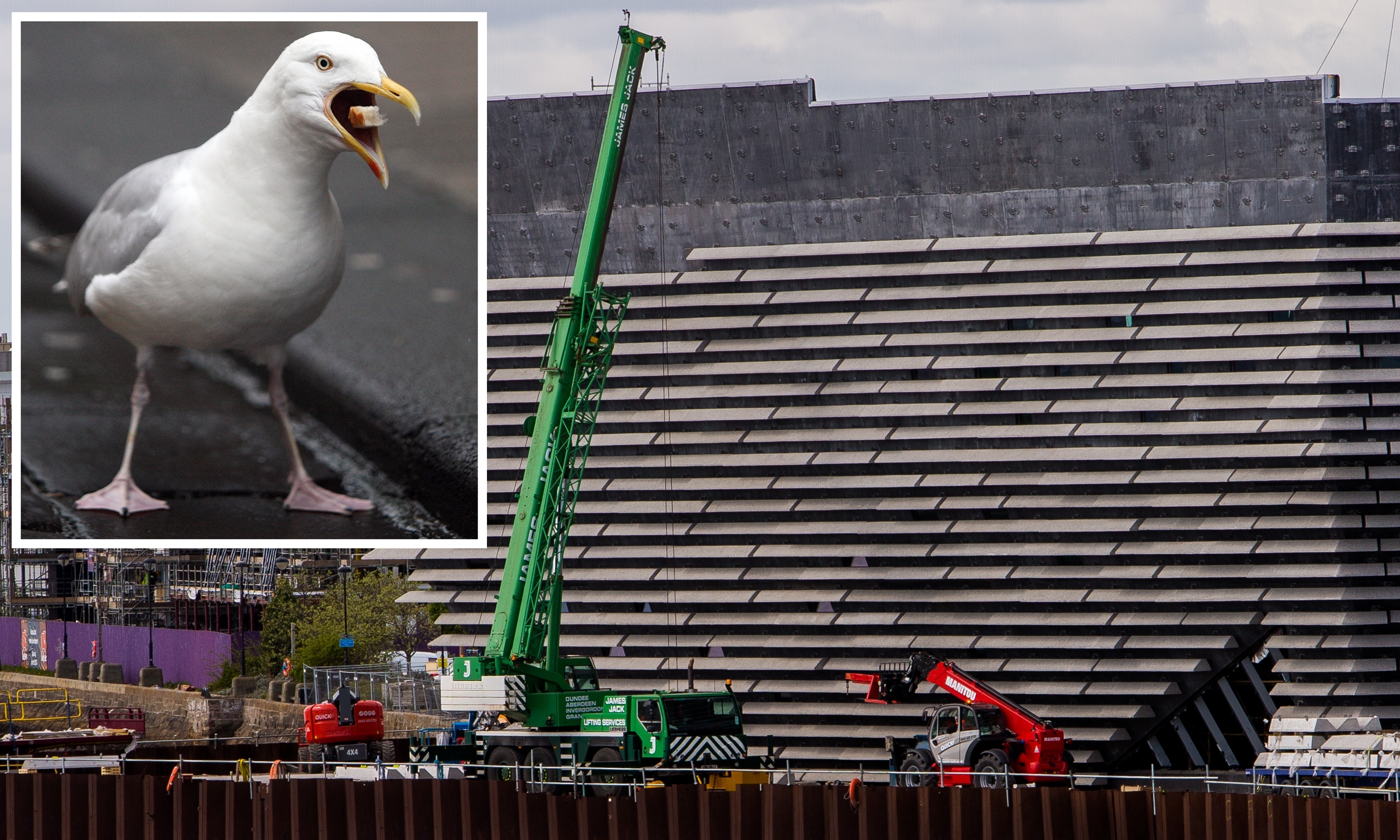 Designers of Dundee's £80.1 million V&A Museum are set to install high-tech electric bird proofing measures in a bid to fend off the city's problem gulls.
The measures will include installing a sonic emitter in the archway of the building to deter birds.
It is understood that the devices have been included as a precaution because the building has been specially designed to make it virtually impossible for birds to congregate on the structure.
A spokeswoman for the V&A said that expert advice has been sought concerning bird proofing and that the key deterrent would be installation of electric strips to displace nuisance gulls as well as pigeons.
The electric strips will omit a disconcerting electric shock to any bird which sits on that area of the building.
The news comes shortly after the city was revealed as having one of the highest rates of pest call-outs in the UK for problems relating to birds, coming in third nationwide.
Andy Law, from Andy Law Pest Control Services said that though this deterrent is effective, it is very difficult to predict what problems would be encountered until after a building was completed.
"The use of electric strips is an effective but expensive deterrent which — though it doesn't hurt birds — does make it a bit unpleasant and uncomfortable for them to perch," he said.
"It's hard to know what issues may arise but obviously the V&A designers believe this is the best method.
"The problem is that with any new building, birds could nest or congregate somewhere that wasn't expected.
"The essence of it is that it is just very difficult to bird proof an entire building.
"How do you build a roof that is going to have no birds on it? Especially one of the V&A's size."
The 8,000m² V&A building is a three-storey structure, with curving concrete walls and 2,500 pre-cast rough stone panels, weighing up to 3000 kg each and spanning up to 4m wide.
These panels are being hung on the walls to create the appearance of a Scottish cliff face with 21 separate wall sections and no straight external walls.
Mr Law added that though there were other methods available, there would always be issues with a building of the V&A's size.
"Realistically, you can't install netting on the entire roof because that would be hugely expensive," he said.
"It would just be silly too because you could spend all that money but then birds establish a presence in an entirely different area.
"It might be a case of waiting to see what problems arrive after it's built and dealing with it then."
A V&A Dundee spokesperson said: "A bird deterrent system is being applied to the roof, parapets and terraces of V&A Dundee.
"Expert advice indicates that the cast stone cladding will not be used by seagulls for nesting as the gaps are too small, and there are no cliff nesting birds on the estuary.
"The key deterrent will be a harmless electric scarer similar to the type of electric fencing used for livestock. It is designed to stop birds perching, roosting or nesting on ledges."