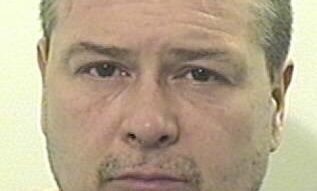 Police in Dundee have welcomed a five year jail sentence handed to a serial domestic abuser.
Derek McLaren, from Dundee, was imprisoned for five years with a further five year suspended sentence after being found guilty of assaulting four of his former partners.
McLaren, 50, assaulted the women over a period of 17 years.
After McLaren was sentenced on Monday at Dundee Sheriff Court, Police Scotland Detective Sergeant Gordon Patullo said: "Derek McLaren is clearly a dangerous individual.
"He committed violent, sustained assaults against those who trusted him during the course of their relationships. The victims in this case should be commended for coming forward during the enquiry.
"This investigation was carried out by Police Scotland's Domestic Abuse Task Force. Derek McLaren's conviction and sentence should send out a clear message that Domestic Abuse crimes will be robustly investigated by Police Scotland, which is reflected in the sentence."