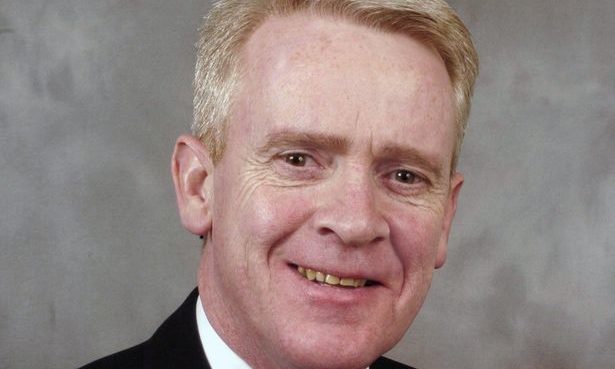 Former Dundee West MP Jim McGovern has denied "insulting" former Muirfield Contracts employees by calling them "spongers"
The ex-Labour Westminster MP provoked outrage after he made comments on Dundee law firm Muir Myles Laverty's Facebook page, stating that the union members at the liquidated firm had received financial settlements quicker than non-union members.
Reacting to the news that 130 workers had been awarded a combined £220,000 by an employment tribunal, Mr McGovern said on the social media site that those workers who had been in the union had "got settled up a good while ago," and added: "The latest and last ones were not union members. Lesson there maybe?"

Following a heated exchange of comments on the Facebook page, where he was challenged by Ryan Russell, a partner in MML, who had represented the workers at the tribunal in Glasgow, along with several ex-employees, Mr McGovern stated: "I have been a Union member all my working life.
"Joined GMB 14.05.73. I don't think members who had been paying their subs for years would be too happy if the Union said, 'We are also taking up the case for the spongers who have been carried by you Union members for years'.
Mr Russell initially challenged the former MP on the Facebook page, saying: "Totally unacceptable describing those not in a union as a sponger!!! Are these genuinely your choice of words?!!"

Mr McGovern didn't reply to that on the facebook forum.
Mr Russell later said: "The comments from Mr McGovern are outrageous and entirely insensitive.
"To describe people not in the union as spongers is a huge insult to the hard working people all over Britain.
"To make such a stereotypical assumption about workers not in the union shows just how out of touch his comments are.
"At MML, I have lost count of the number of cases we have won for employees dropped by the union despite paying their monies.
"The fact is, there are plenty of other options to employees when it comes to employment rights.
"There are also many reasons why people are not in a union.
"On behalf of all employees not in a union I object strongly to such distasteful comments."
Mr McGovern insisted he had not intended any slight towards the former Muirfield employees.
He said: "I was certainly not referring to the Muirfield Contracts workers as spongers, in fact for many years I always had a good relationship with them.
"My view though is that the union is there to represent union members.
"I've been a union member for over 44 years, a shop steward and an official and had I said I was going to represent a complete workforce of union and non union members, I would be told: 'How dare you even consider representing people who are not in the union and don't pay subscriptions.
"For me the best way for employees to be treated fairly and have proper employment rights is to be a member of a union."
The former workers at Muirfield, which collapsed in 2015, were awarded eight weeks' worth of compensation, amounting to a total of £219,270.