The creative talent behind one of Dundee's favourite Oor Wullie Bucket Trail statues was back to what she does best at the city's Apex hotel.
Suzanne Scott, who draws under the name Whimsical Lush, was in the foyer of the hotel in a live-art exercise where she painted and illustrated one of the hotel's dolphin statues – which had helped inspire the trail in Aberdeen.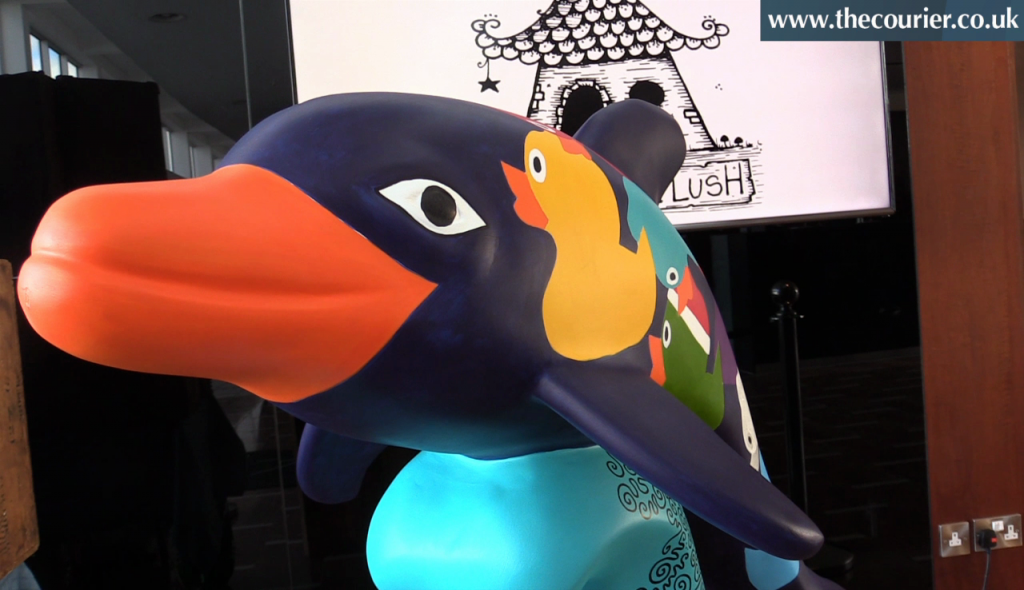 Using a combination of acrylic paint and pens and taking inspiration from the hotel chain's 12 different ducks – as well as recommendations from fans on social media – Suzanne imprinted her signature style on the dolphin, which has had its home in the hotel's gym.
Suzanne, who also was the artist coordinator for the bucket trail and the illustrator behind the bronze plaques on the Discovery Walk in Slessor Gardens, said she was looking forward to the next public art fundraiser.