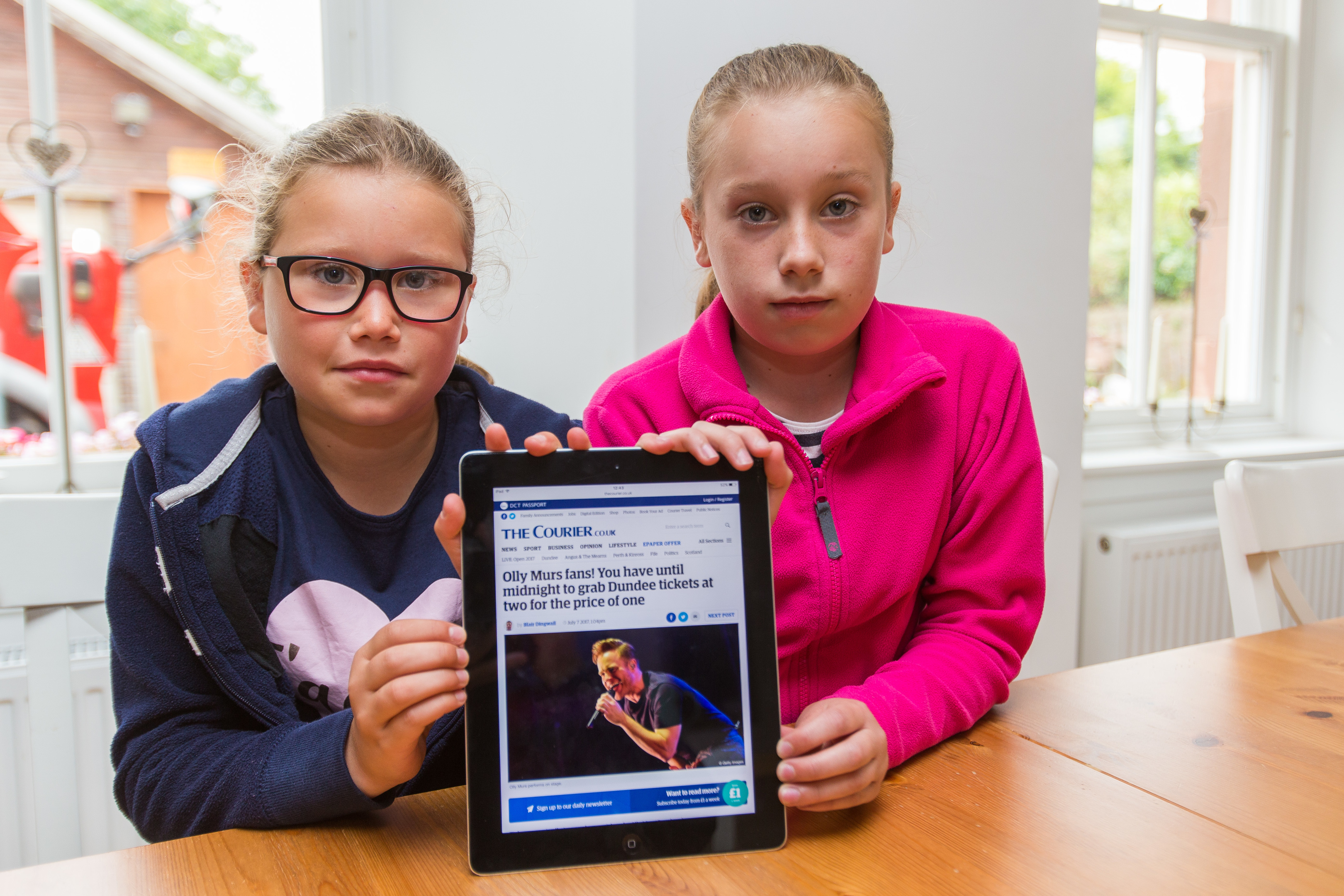 A ticket purchasing website that failed to ensure a young family's Olly Murs tickets arrived on time suggested they should buy new ones.
The Heggie family, who bought tickets for tonight's Slessor Gardens concert in Dundee, were told by re-sell website Viagogo that their tickets had been lost by delivery firm UPS.
The firm, which came under fire from pop sensation Ed Sheeran recently , told mum Karen she would receive a refund for the lost tickets, but it would take around eight working days to process.
Compounding the family's misery, a rep for the group said the tickets were cancelled, and offered Ms Heggie the chance to buy them or others for a second time — leaving her doubly out of pocket.
Olly Murs in Dundee: All you need to know about X Factor star's big gig
"I paid more than £300 for four tickets on Viagogo back in February," she said.
"They advised that the tickets should arrive by July 13 and of course they didn't.
"I spent hours on the phone trying to get through to someone, and after countless emails, I was eventually told the delivery carrier, UPS, had managed to lose our tickets.
Special night at @edinburghcastle♥️
Love Scotland & Love you all!
Next stop DUNDEE THURSDAY pic.twitter.com/6BYx54DBDh

— Olly Murs (@ollyofficial) July 18, 2017
"The woman on the phone told me that I would get a refund, but that it would take at least eight working days to process.
"To add to that, she then said the only thing Viagogo could do was offer me the chance to buy additional tickets from them there and then. They wouldn't just cancel and replace the tickets which they had lost.
"As far as they're concerned, they've dealt with the matter, which isn't right. Surely they could simply issue us new tickets for our seats.
"I have two very upset little girls who have been waiting for this day for so long."
The Fife family have paid for a second batch of tickets, thought they are cheaper ones for the standing area, through Ticketmaster.
Viagogo were asked for comment, but no response had been provided by the time of going to press.
A spokesperson for UPS said: "UPS takes the delay or non-delivery of any shipment extremely seriously.
"We are currently conducting a
thorough investigation into this matter and liaising with Viagogo to ensure a proper resolution of the issue."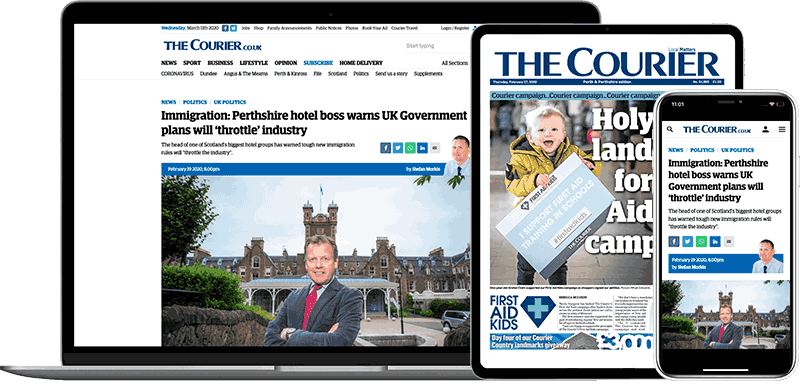 Help support quality local journalism … become a digital subscriber to The Courier
For as little as £5.99 a month you can access all of our content, including Premium articles.
Subscribe