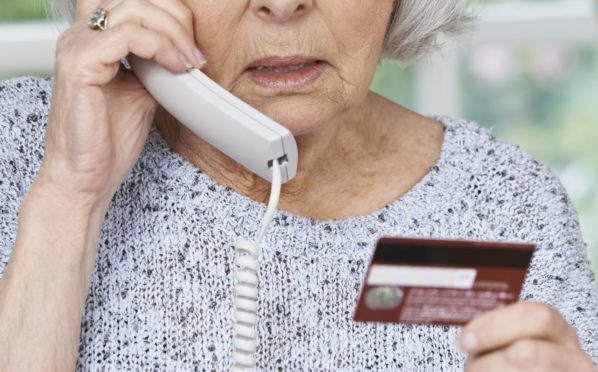 Elderly scam victims often end up in care after they lose confidence due to their ordeals according to a senior Tayside official.
Dundee's Lord Provost Ian Borthwick, who was involved with Age Concern for more than 30 years, spoke out after new research showed more than two fifths of older people were targeted by scammers.
The study, commissioned for Age Scotland and Age UK, found 41.3% of the elderly in Scotland – more than 400,000 people – believe they were potential victims.
Of those targeted, nearly a tenth (9%) have responded to a scam.
Single people were found to be at a higher risk, with 27% of single older people responding to an attempted scam, compared to just under a tenth of their married counterparts.
Mr Borthwick said: "I've heard of a number of older people who have fallen victim, some ending up with nothing after losing their life savings.
"Some of these scammers are very skilled and lure people into disclosing personal details by pretending to be people in authority, for example pretending to be from the person's bank.
"I don't think enough is being done to stop this, but I know it's difficult because these scammers are often in different countries far away from the UK and are difficult to trace.It is an atrocious and wicked thing to do to people.
"Older people are oft en trusting and get anxious if they get a call from someone saying they're from their bank or internet provider, taking them at face value.
"If they fall for the scam they often lose confidence, which can be very dangerous in an older person.
"I have known people to end up in a care home as they feel they can no longer live independently."
The findings show the majority of older people in Scotland targeted by scammers did not report it officially, with 42% only confiding in friends and family, and 25% admitting they were too embarrassed to speak out.
Age Scotland is warning although anyone can be scammed, the fact many older people live alone and/or with cognitive impairment leaves them more at risk of being targeted.
The charity has welcomed funding from the Life Changes Trust to support three local authorities, including Angus Council, to work together to develop a preventative approach to protect people with dementia from financial scams.
Keith Robson, Age Scotland Chief Executive said: "We are urging all older people, and their friends and families, to be vigilant and get up to speed on how to avoid scams.
"If there is any doubt about the authenticity of an offer or piece of correspondence, do not respond and report it to the authorities immediately."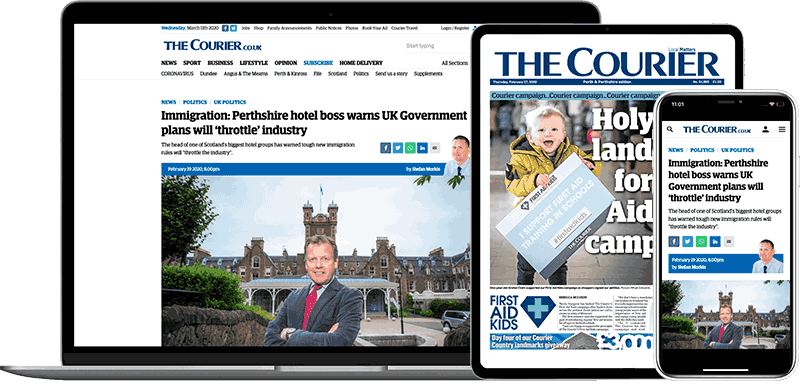 Help support quality local journalism … become a digital subscriber to The Courier
For as little as £5.99 a month you can access all of our content, including Premium articles.
Subscribe