Shock and anger poured out as the beloved Mill o' Mains Community Pavilion in Dundee was destroyed by fire.
Flames engulfed the building shortly after the alarm was raised at around 8pm on Sunday, bringing emergency services rushing to the scene.
No official cause for the fire has been given but locals swiftly pointed the
finger at vandals who have blighted their streets.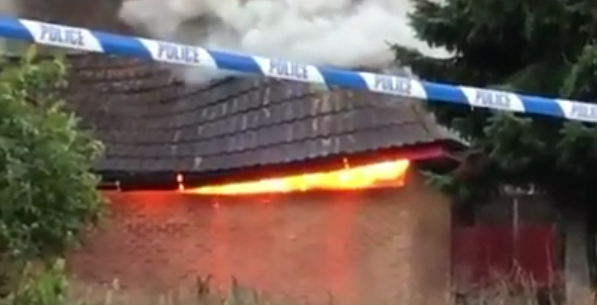 It is thought a wheelie bin had been set alight – with the fourth such incident of local fire-raising in a matter of weeks this time having devastating consequences.
Residents watched and filmed and fumed and children cried as the centre's roof sagged and then collapsed and the heart of the community perished.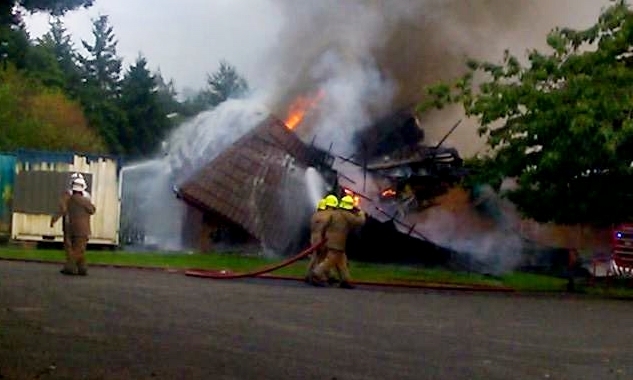 It has provided breakfasts and lunches for deprived children, been home to
children's groups, craft, pensioner and holiday activity clubs, and been a base for youth football and even sewing groups.
Locals said there was "barely a moment when it was not being used". All is now gone and all the groups homeless.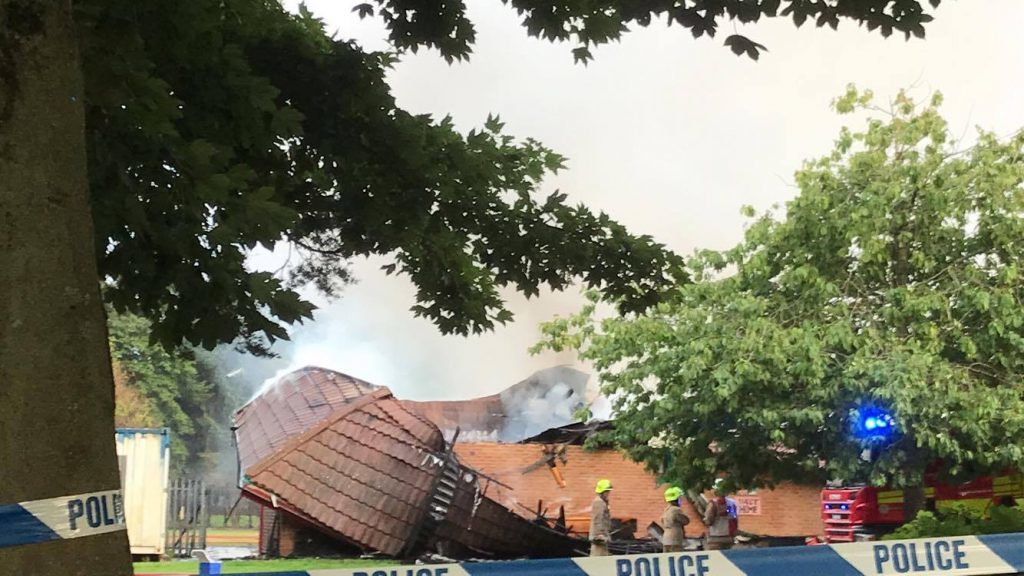 Among those looking on in horror were Yvonne Mullen from the Dundee Bairns Food and Fun programme and a number of her fellow volunteers.
"The centre has been hugely important to this community," she said. "It is used every day, by so many groups, and has been run by so many dedicated volunteers. It brought everyone together.
"It's now destroyed. The roof is gone. The centre is gone. I don't know what we will do now. We are all devastated.
"It has been so valuable, particularly for the children, because there are deprived children here. Some of them were watching. They burst into tears."
Yvonne added: "There have been three small fires near the centre since the schools went off.
"We have warned the police, community wardens and the council time and again about the threat, but I just don't think they took it seriously enough."
As the fire broke out, a cordon was raised around the centre, preventing access to nearby streets as fire crews moved in.
Onlookers hoped that
something could be salvaged but it proved a forlorn hope as smoke billowed from the roof and flames burst through.
Burning embers cascaded down from the dying building as it perished within a matter of minutes.
Thoughts will now turn to how the many groups that used the centre will continue without a home.
Locals said it would fall to their councillors and politicians to "step up" and come to their aid.
Others talked of crowdfunding in the hope of creating a new centre for the community, while knowing that would be anything but simple.
A number took to social media. One man posted: "Another tragedy for the good people of this area.
"The pavilion served as a wee hub for the scheme. Gone in a senseless act of vandalism."