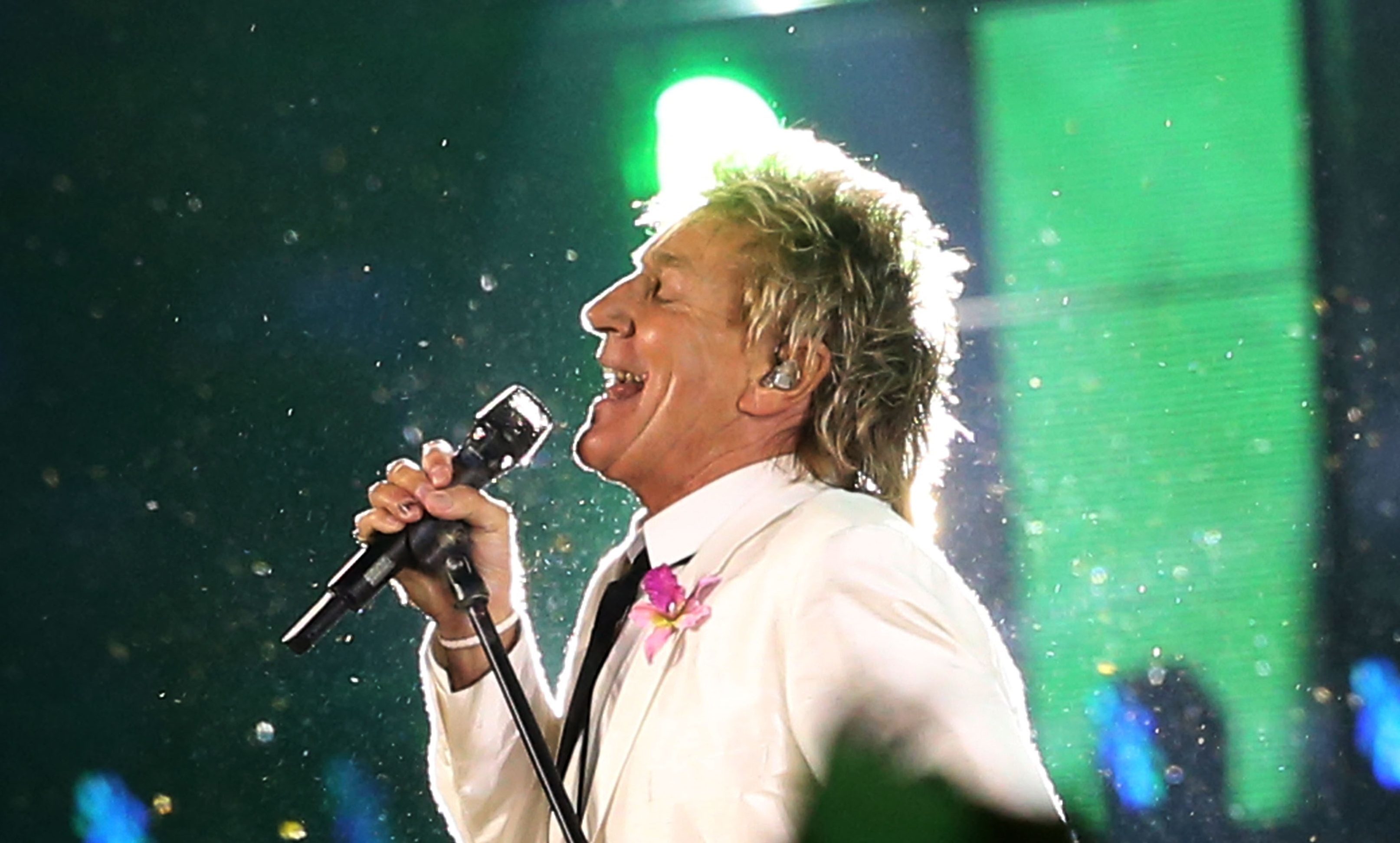 The company behind three hugely successful gigs on the Dundee waterfront has not ruled out bringing Sir Rod Stewart to play the city for the first time in four decades.
The legendary rocker is the firm favourite to headline Slessor Gardens in 2018 following an online poll by The Courier which asked residents who they would most like to see next at the music venue.
Dundee woman Amy Campbell even started an online petition to persuade the Maggie May singer to play at the new waterfront arena.
The star is not believed to have played in Dundee since the 1970s.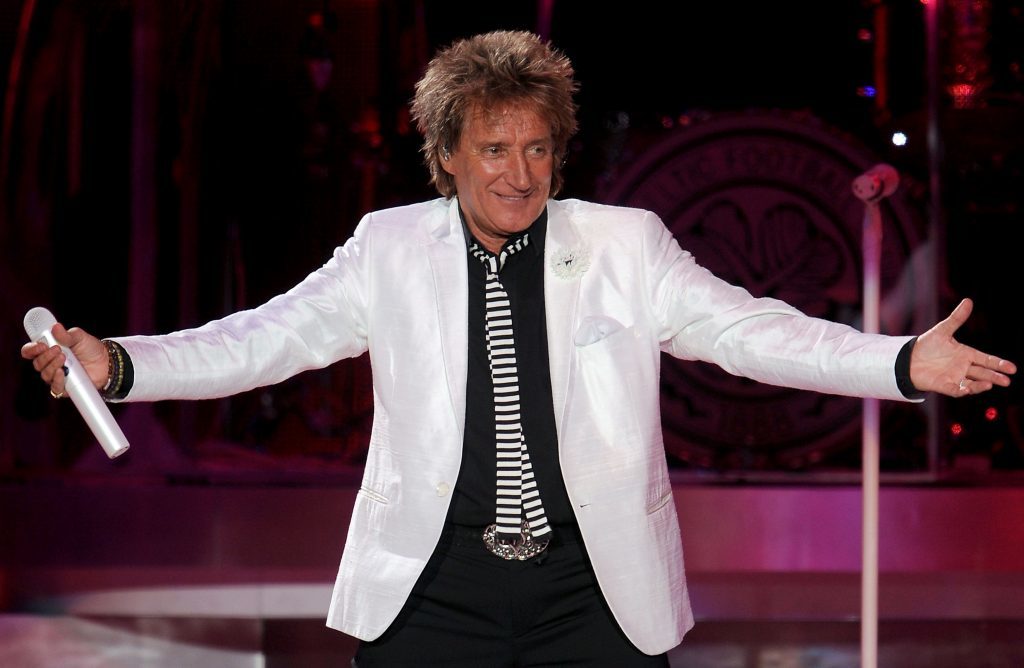 Our online poll asked people to chose from six acts which are partnered with events specialists the Liz Hobbs Group.
The firm secured the sell-out shows by UB40, Little Mix and Olly Murs at Slessor Gardens this year.
Just shy of 3,000 people have taken part in the poll so far, which has been topped by a significant 954 votes for Sir Rod.
PICTURES: Rodmania…Here's what happened when Sir Rod Stewart visited Dundee in 1974
After seeing the strength of public opinion in Dundee, a spokeswoman for Liz Hobbs Group did not rule out the singer, 72, taking to the stage at Slessor Gardens in 2018.
She said: "We have reviewed the list and what exciting and brilliant suggestions they are.
"We are currently talking to a number of artists and all we can say is that our thoughts are not too dissimilar to those of the people of Dundee.
"Whoever we bring in the future we know Dundee will get behind and fully support.
"The Liz Hobbs Group have thoroughly enjoyed working with Dundee City Council, the Dundee Safety Advisory Group and blue light services in bringing large scale concerts safely and successfully to Slessor Gardens.
"And what enthusiasm, passion and support we have received from the people of Dundee and surrounding areas – who have turned out in their thousands to support these concerts.
"We are delighted at the subsequent benefits and impact these concerts have had on the city's social, economic and cultural infrastructure.
"We are thrilled the people of Dundee have embraced the Liz Hobbs Group in bringing music to Dundee and furthermore having the foresight to conduct a poll to suggest potential artists for 2018."
Veterinary nurse Mrs Campbell of Kirkton, Dundee, is a Rod Stewart super fan who has travelled to see him play all across Scotland.
The mother-of-two – who visited Slessor Gardens with daughter, Ruby, to see Olly Murs last week – said: "I love Rod Stewart, I think he's amazing. I don't think he's been to Dundee since maybe the 70s. I'm just trying to get it out there that we want him to come.
"Rod Stewart is for everyone, there is men, women, there is old grannies. Hopefully he'll see the petition and think, why not?
"Slessor Gardens is a lovely venue. It's such a good thing for Dundee, it just gives people more reason to come visit."
The Avaaz petition can be found here.
Sir Rod's previous visit
Despite playing shows in Aberdeen and Inverness, Sir Rod Stewart hasn't made his way back to the City of Discovery for a concert in almost four decades.
However he was once a well-known face in Monifieth, formerly home to one of his favourite restaurants in the Blue Marlin.
He visited Dundee with Faces in December 1972, returning to the city in December 1974 to open Bruce's Record Store on Reform Street.
Huge crowds gathered on the streets as Sir Rod arrived, with police present to keep his fans at bay.
Coming second place in The Courier's Slessor Gardens poll was iconic 1980s rockers Blondie, followed closely by Texas. Coming fourth, fifth and six were Bryan Adams, Peter Andre and Will Young.
In the "other" category, the top contenders were Ed Sheeran, Robbie Williams, Coldplay and Madness.