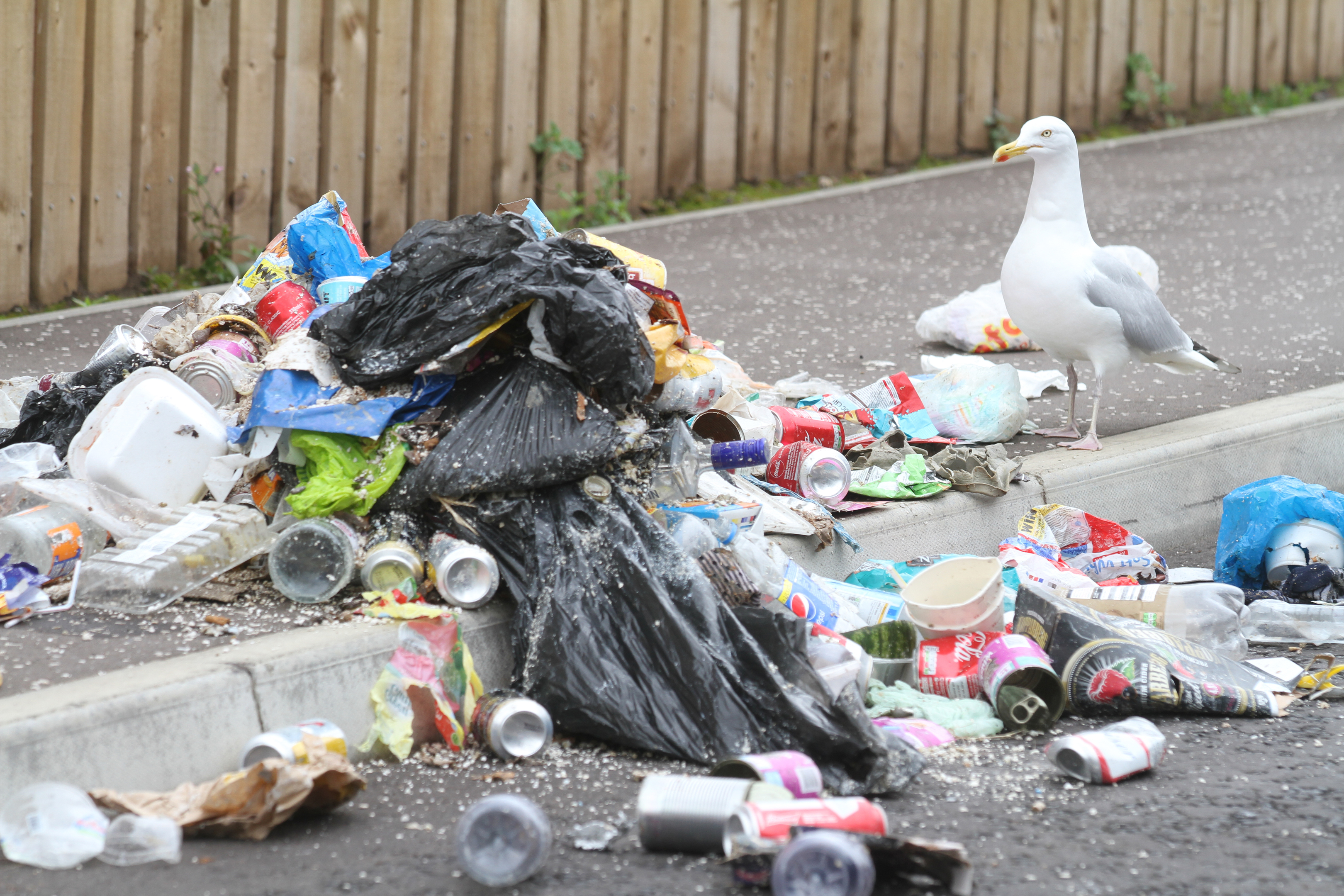 Local businesses are joining forces to help keep Dundee's streets clean as problems with the city's new recycling scheme continue.
Zero Waste Scotland is calling on local organisations to play their part in changing behaviour in a bid to keep the city clean.
The Overgate Shopping Centre and McDonald's are the first to sign up to the initiative, which sees businesses agree to adopt a range of actions to prevent litter and flytipping.
The move comes after warnings from pest control contractors of an increased risk of rats and pests if problems plaguing the city's new recycling system are not ironed out quickly.
The new roll-out has resulted in rubbish pilling up on the side of roads, as well as overflowing recycling bins with no space for further refuse at designated recycling points.
Actions under Zero Waste's initiative include displaying litter prevention messages, minimising packaging, and providing sufficient litter and recycling bins, as well as clearing litter from around their business premises.
Zero Waste Scotland said littering, as well as having a negative impact on the local environment, costs millions of pounds a year to clean up.
Morag Dennis, Operations Manager at the Overgate Shopping Centre, said: "Overgate is a big part of Dundee and we take great pride in the appearance of the centre so when we were asked to sign up it just made sense.
"We all need to take responsibility for keeping Dundee litter-free and creating a welcoming and attractive environment for visitors to our city."
Nick McPartland, a local McDonald's franchise owner said: "When businesses and the community come together to tackle local issues we are able to achieve so much more, and this initiative is a perfect example of this.  We hope by committing to this initiative we can encourage other retailers to do the same."
Zero Waste Scotland's David Barnes said: "We're delighted that two of the major retail players in Dundee are taking the lead on tackling litter by answering our call to local businesses to draw up a prevention plan. I look forward to welcoming more businesses to working with us.
"We know that the litter issue is not going away and based on our research, that simply cleaning it up doesn't work – we need to work together to stop people dropping it in the first place and keep this fantastic city looking great, which will benefit everyone."
To sign up, businesses can visit www.zerowastescotland.org.uk/litter-flytipping/prevention-action-plans or email litterandflytipping@zerowastescotland.org.uk