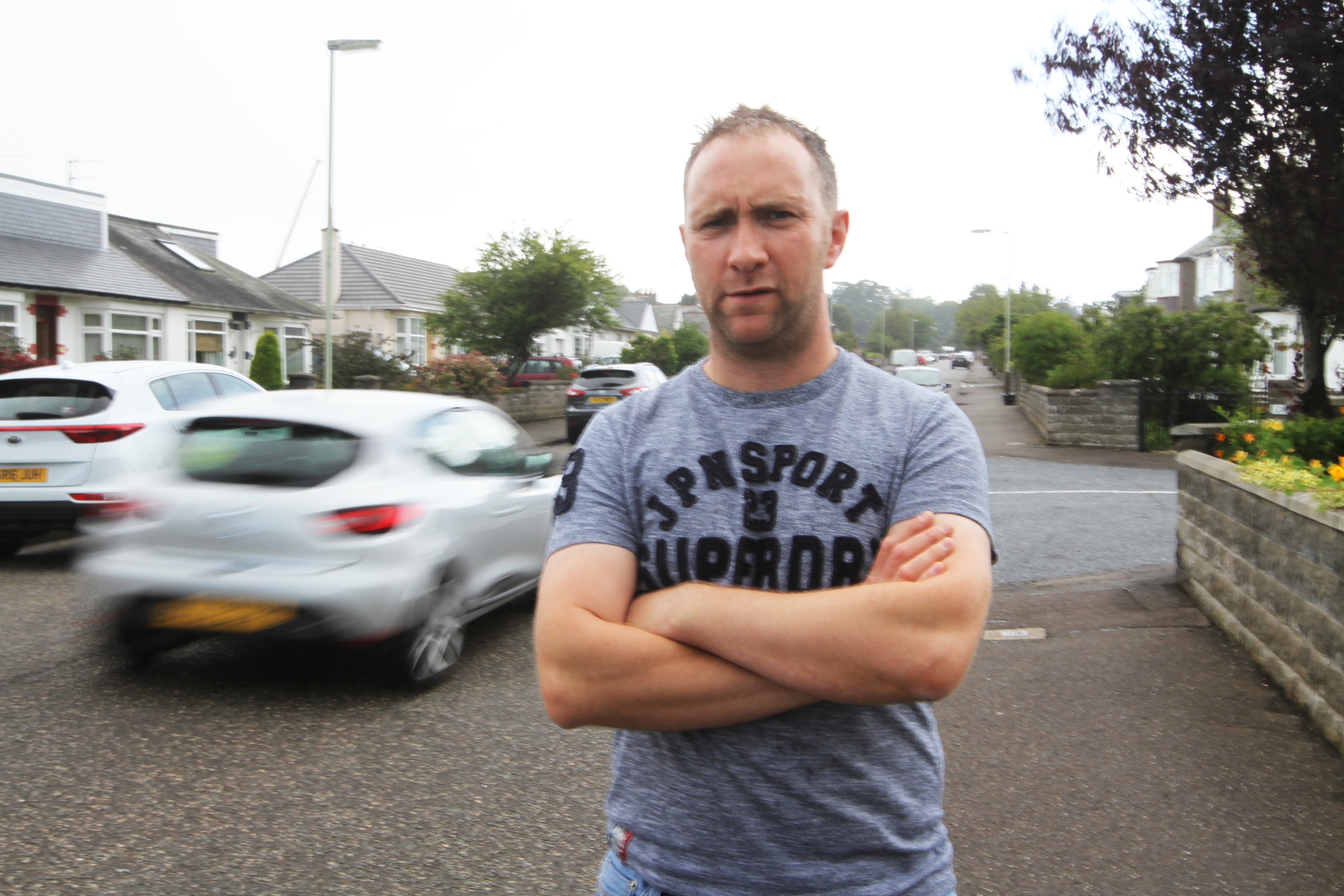 Residents of a Dundee street feel "helpless" over what they say is a never-ending problem of speeding drivers.
School teacher Ray McNally and wife Vicki have approached both the council and police over fears of an impending serious accident on Downfield's West School Road, where they live.
Several years ago, the long street — then called School Road — was divided into two in an effort to prevent it being used as a rat run.
Ray and Vicki are adamant the problem continues and regularly witness drivers racing past at speeds they estimate to be up to 60mph.
As well as West School Road, the couple say the speeding drivers tear down nearby Camperdown Road, Charlotte Street, and Rannoch Road.
38-year-old Ray said he feared for the safety of his two year old daughter, Brooke.
He said: "We have raised it so many times with local councillors and the police.
"We want to highlight it and we want someone to take it seriously. There are lots and lots of cars speeding up and down the roads at all times of the day.
"It's a real concern. If my daughter was to get hit I don't know what I'd do."
Ray added that he had been told in conversation that because of the ambulance depot on West School Road, it isn't possible to build speed bumps.
He added: "I understand that speed bumps wouldn't work but there must be other speed calming measures.
"One of my neighbours has been here for 17 years and has said it has been a problem for all that time. Are we just expected to put up with it?"
Vicki, 33, added: "It's a straight road and people obviously feel they can just put their foot down but it's so dangerous.
"One time I was stood next to my car when a vehicle came flying along. It just about knocked me over, I had to literally jump in the car to make sure I didn't get hit."
A council spokesperson said: "Physical measures were put in place to prevent School Road being used as a rat run a number of years ago.
"The council will monitor traffic at the location in the coming weeks."
A Police Scotland spokeswoman said the force is aware of the concerns and said that the area will be given attention by road policing officers.
She added: "Road safety continues to remain a priority for Tayside Division and we will continue to take action to improve road safety and ask that anyone who has concerns about other road users report it to us on 101."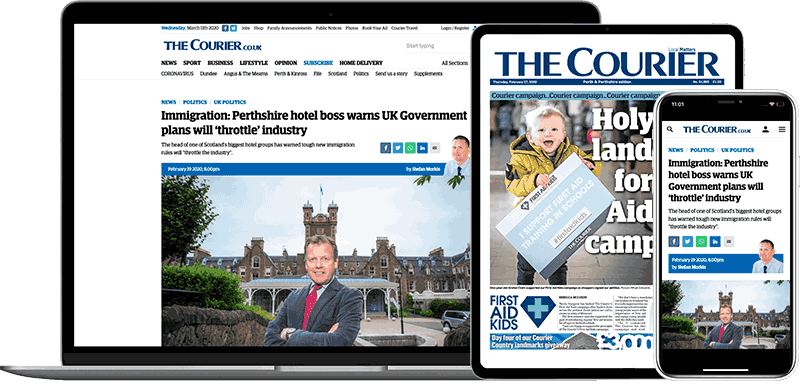 Help support quality local journalism … become a digital subscriber to The Courier
For as little as £5.99 a month you can access all of our content, including Premium articles.
Subscribe