Dundee is continuing to "punch above its weight" in the UK's digital economy with turnover more than doubling in the space of four years, a major new report has said.
The Tech Nation report reveals that turnover in the city's digital sector – which encompasses gaming, app and hardware development – rose by 127% between 2010 and 2014.
In Dundee, the digital sector contributes £61.4 million to the local economy, a 42% increase over the same four-year period, and supports more than 3,300 jobs in the city.
The average advertised salary for workers is now more than £38,000. Some 16% of businesses in Dundee are now in the digital sector.
Across the UK, the digital sector now supports more than 1.5 million jobs and is growing 32% faster than the rest of the economy.
The Tech Nation report was produced by Tech City UK, set up to promote the country's digital industries, in conjunction with innovation charity Nesta.
Dundee City Council city development convener Will Dawson said: "The council and its partners have worked hard over the years to forge a reputation for Dundee as a place where digital industries create jobs and attract people to the city.
"Dundee is home to a number of pioneering companies and is an important educational centre for computer games and digital developments.
"I am pleased to see Dundee featuring in this Tech Nation publication as it is a superb showcase for the city, its people and their skills.
"We are all determined to use Dundee's position as a smart city to ensure more advancements in this exciting sector in the future."
Dundee is home to a number of software development companies.
Games such as Lemmings and Grand Theft Auto were originally created in the city and it is currently home to 4J Studios, which produces console versions of the multi-million-selling Minecraft titles.
Abertay University has also pioneered courses in video game design and helped create a pool of talent for companies in the city.
The report states: "Dundee, the birthplace of iconic games such as Lemmings and Grand Theft Auto, continues to punch above its weight as a digital tech cluster.
"At 129% it had the third highest growth in turnover in the UK, while GVA (gross value added) grew by 42%.
"The strength of the sector is underpinned by Abertay University, which was the UK's first centre of excellence for computer games education."
Alison Henderson, chief executive of Dundee and Angus Chamber of Commerce, said: "We're really well placed geographically, and as a small, closely formed city, the sector is tight-knit and well supported by the universities and colleges."
Gerard Grech, chief executive of Tech City UK, said: "Tech Nation 2016 provides an unprecedented insight into the growing economic importance of the UK's digital businesses.
"This report demonstrates the extraordinary growth rate of the UK's digital tech industry, and its increasingly profound influence on established non-digital industries, such as retail and health."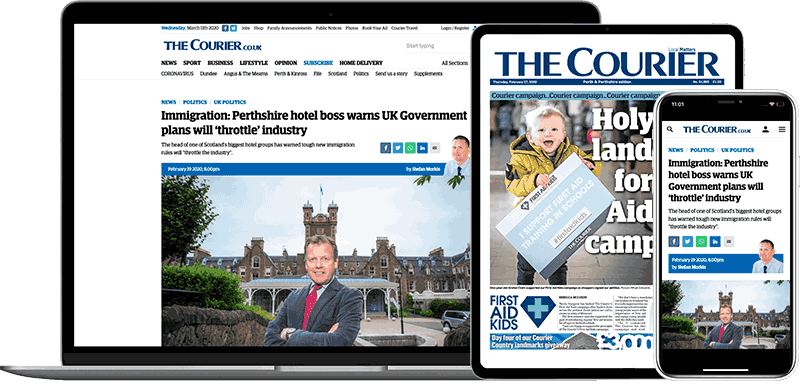 Help support quality local journalism … become a digital subscriber to The Courier
For as little as £5.99 a month you can access all of our content, including Premium articles.
Subscribe