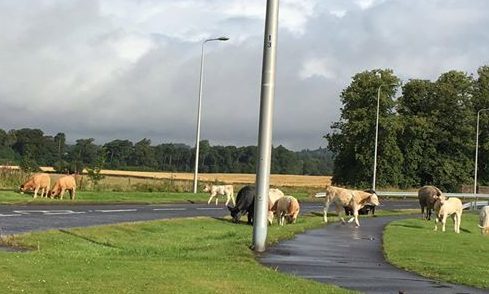 A farmer has called for walkers to show more "respect" to the farming community after locals left a gate to one of his fields open, allowing a number of cattle to escape.
He said people are continuing to wander through his land in the Ferryfields and Clearwater Park area of Broughty Ferry with their dogs – despite the land being home to just shy of 50 cows, including a bull.
Police were called to Strathyre Avenue on Thursday morning when a number of the animals wandered out of a field, after a walker apparently left a gate wide open.
The farmer, who did no wish to be named, hit back after locals claimed escaping livestock is becoming an "ongoing" issue in the area.
Cattle were spotted in the gardens of nearby homes last September, however the farmer said Thursday's incident was the first he had been called out to in 2017.
He was on the scene within 10 minutes and had everything under control before police arrived.
Speaking last night the farmer said: "I have been along there to check my cattle and there is people walking their dogs through the middle of the field that the cattle are in, not caring a toss for the rural area they live in. There is the right to roam, they will do it anyway.
"We'd appreciate it if people in the area started living by the rural code of not walking through fields with cows and their calves in them.
"When you come to live in rural areas you have to accept things do go wrong from time-to-time.
"I have got regular contact with two or three people there, they get in touch with me when something happens, but I can't be there 24/7.
"There has been awareness raised for dogs attacking sheep, people need to be aware they need to stay out of the fields.
"Don't get me wrong, us farmers, we are not perfect and don't claim to be. But there has to be a bit of respect.
"The problem is the walking through the parks. It seems to be a place they like to walk. They have to shut the gates behind them. I am just coming up to the harvest. The last thing I want to be doing is chasing about cattle."
He added it was incredibly dangerous to walk through the fields, which – besides the bull – is home to 24 calves and the same amount of protective mothers.
However one woman who lives in the suburb said she had safety concerns. Last September some cattle ended up in her front garden after escaping nearby fields.
She added: "It is a recurring issue. I totally emphasise with him that people do need to be responsible. It is safety. We do have a fairly big estate, there are lots of kids that live here.
"My biggest concern was when I saw the animals was how close they were getting to the Arbroath Road."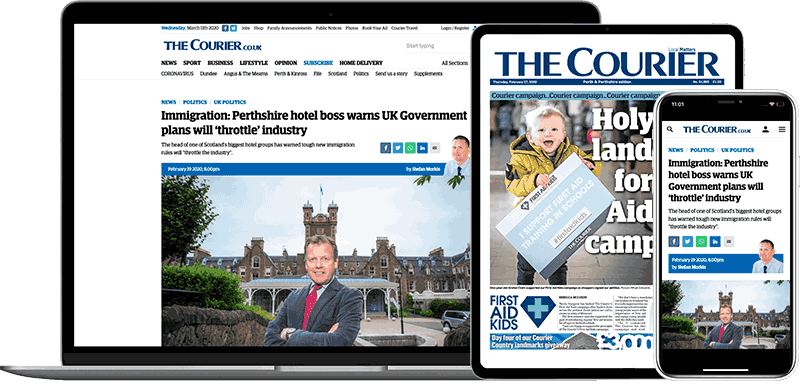 Help support quality local journalism … become a digital subscriber to The Courier
For as little as £5.99 a month you can access all of our content, including Premium articles.
Subscribe