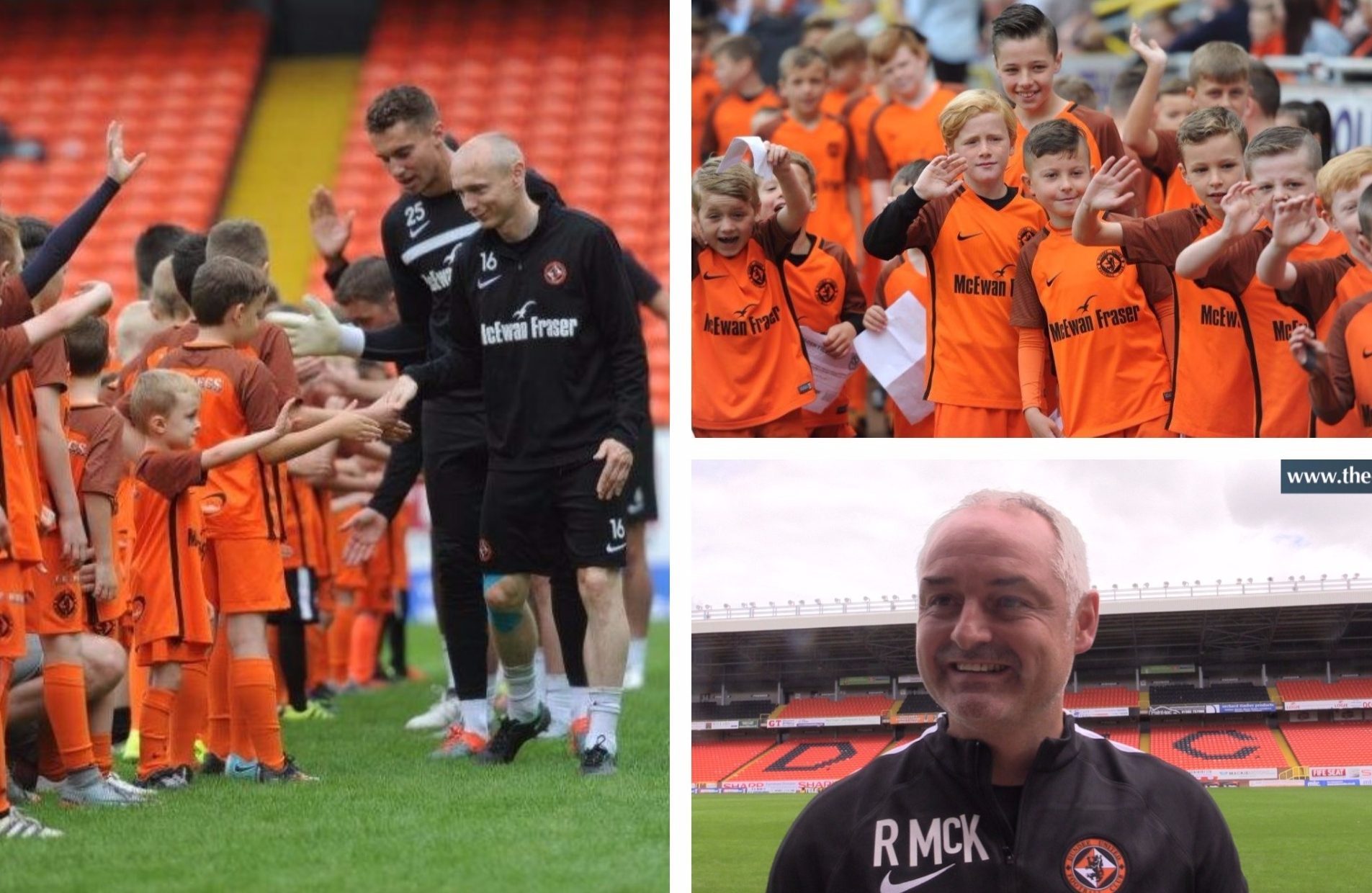 One hundred young Dundee United fans faced off against their footballing heroes for an epic clash at the club's home stadium.
Tangerines manager Ray McKinnon chose a strong squad which included Scott McDonald and Willo Flood as the kids took to Tannadice for the McEwan Fraser Legal Biggest Home Game event.
However, off the back of a 1-0 victory against Inverness Caley Thistle in the opening game of the Scottish Championship on Saturday, the gaffer could only watch in dismay as the youngsters trashed his squad 7-2.
Hundreds of fans cheered the wee Tangerines from the terraces for the match on Sunday morning, which took place ahead of the annual Meet the Players Day event.
The Biggest Home Game was organised by the club, Fraser McEwan Legal and the Dundee United Business Club.
Speaking following the game Mr McKinnon said United was unable to cope with the swarm of bodies being committed on the attack by the youthful opposition.
When asked what lessons the squad had learned from the match ahead of the Dundee Derby on Wednesday, he joked:  "If you get numbers in the box that certainly helps".
The manager added: "We have to give some credit to the young team there. They played excellent and thoroughly deserved their victory.
"I think they (the senior players) should have been good enough to contain 100 kids against them today but you know, they've done well, plenty numbers in the box. (They) thoroughly deserved their victory.
"I think there was 70 or 80 standout players for the young Tangerine team and it would be very difficult to pick one out because it was hard to see them at times because there was so many of them.
"But it was a great day today, fantastic for the kids to be playing against the senior players and a great turnout for all the young Dundee United fans."
Gordon Grady, Dundee Utd community manager, led the young tangerines fans to victory.
He added: "I thought the boys and girls done really well, against a very strong Dundee United team.
"It was a wee bit hard, (I) had to tell them to keep tight at the back. We know they're a danger going forward.
"But as you can see, we broke in numbers and managed to catch them  on the back foot.
"The day's been a great success, it is all about letting the fans come and meet the players and get up close and personal with them."