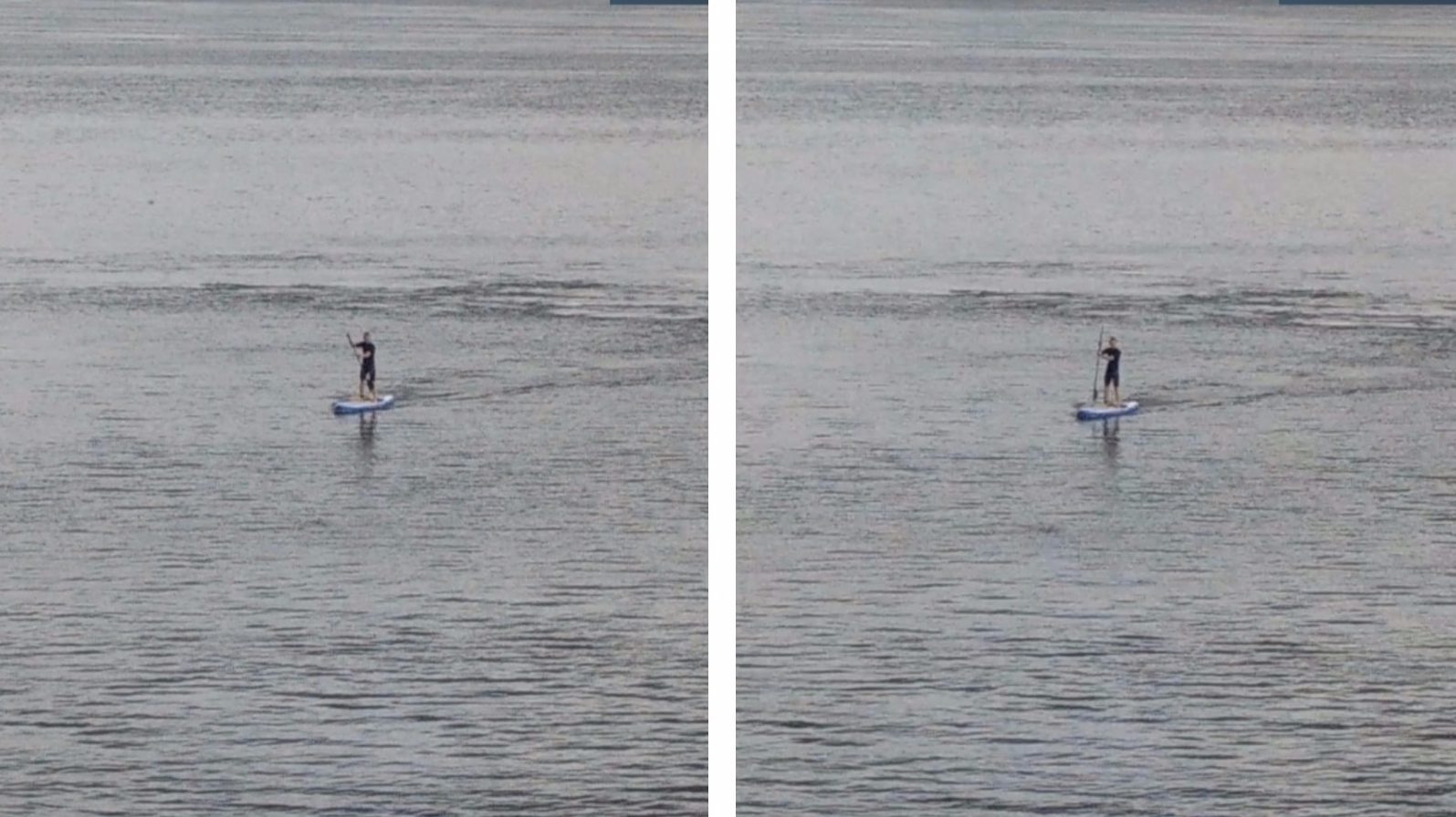 A man paddle boarding in the River Tay created waves on Saturday afternoon after emergency services rushed to help him.
At around 4.30pm, two police cars raced to Dundee residential area City Quay to investigate reports that a man was in trouble battling against the River Tay tide.
Visible only as a tiny speck, he could be seen from the Tay Road Bridge and from City Quay standing on his board while paddling along the middle of the vast body of water.
The boarder, Arnaud Richard, 36, said he was never in difficulty and thought he was in trouble when he noticed the eight police officers standing watching him in the distance.
He said: "One of the officers told me it was because someone had called in as they were concerned for my safety.
"I do this quite a lot and I didn't even think that anyone would be worried about me."
Arnaud's partner Jennifer Massie said it wasn't the first time his adventurous nature had resulted in a call from the police.
She added: "This has happened before when he dived off the cliffs at Arbroath.
"I think people thought that he was in danger then too!"
City Quay resident Kevin Masson said the boarder looked "out of place" in the huge body of water.
"He was just paddling away, casual as you like," he said.
"I didn't think he looked in danger but I can see why someone might panic after seeing him.
"If he had fallen off, he'd have been in a lot of difficulty I think. I've never seen anyone in this part of the Tay paddle boarding."
Police Scotland confirmed they were called to the incident.
A spokesperson said: "We received a call at 4.30pm on Saturday August 12 over concerns for a male paddle boarding in the River Tay.
"The male was found to be safe and no further action was required.
"The coastguard were also alerted, purely as a precaution, with the man back on land before they were dispatched."