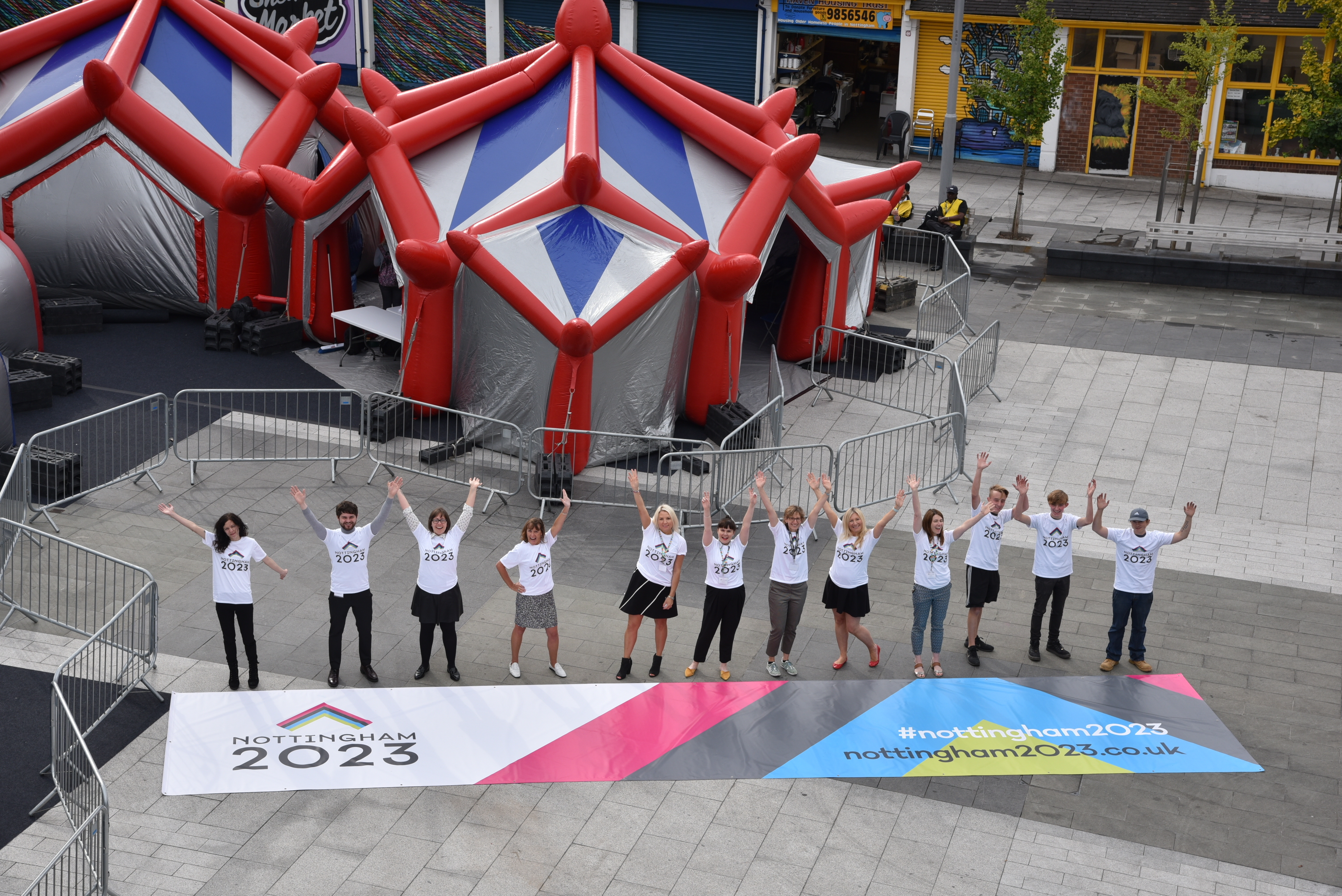 One of Dundee's rivals to become European Capital of Culture 2023 officially launched its bid on Wednesday.
Like Dundee, Nottingham is a two university city that is hoping the creative industries can underpin an economic renaissance.
Once the global industrial centre of lace-making, nine out of 10 jobs in Nottingham are now in the service industry.
Its bid will lean heavily on the Midlands city's cultural heritage, from the legend of Robin Hood to the works of writers such as DH Lawrence and Alan Silitoe, singer Jake Bugg and fashion designer Sir Paul Smith.
As well as Nottingham, Dundee will be competing against Belfast, Leeds and Milton Keynes for the right to be European Capital of Culture 2023.
It will the first time since Liverpool won the title in 2008 that it has been awarded to a British city.
Nottingham is asking residents to become "cultural lions" in support of its bid and has a launched a new website as part of its campaign.
Paul Russ, chair of the Nottingham 2023 board, said: "The lions outside the council house have been a local meeting, gathering and rallying point for decades — we are a proud and inclusive city and urge people of all backgrounds to 'join our pride' and help us get to the next stage of the bid by becoming 'Cultural Lions'.
"Nottingham is an ambitious, young and diverse city with a culture of grassroots collaboration and a history of rebellious innovation.
"We're proposing a 'cultural change' programme that will transform the lives of people in the Midlands; harnessing the power of creativity, stimulating innovation, attracting investment and creating new international networks that will redefine our relationship to Europe and the world."
Nottingham has one of the youngest populations in the UK, with an average age of just 34.
Professor Sir David Greenaway, Vice-Chancellor of Nottingham University said: "Creativity and cultural vibrancy is an engine for growth, business and graduate retention and poses huge opportunities for our city, students and public."
Professor Edward Peck, Vice-Chancellor of Nottingham Trent University added: "Nottingham Trent has a proud 175-year history of contributing to the cultural and economic development of the region, so we are delighted to be backing the bid and the enormous opportunities that being capital of culture will bring to the City and County."
The European Capital of Culture programme is an annual competition in which cities from two selected European countries bid for the title.
In 2023 both the UK and Hungary will host a European Capital of Culture.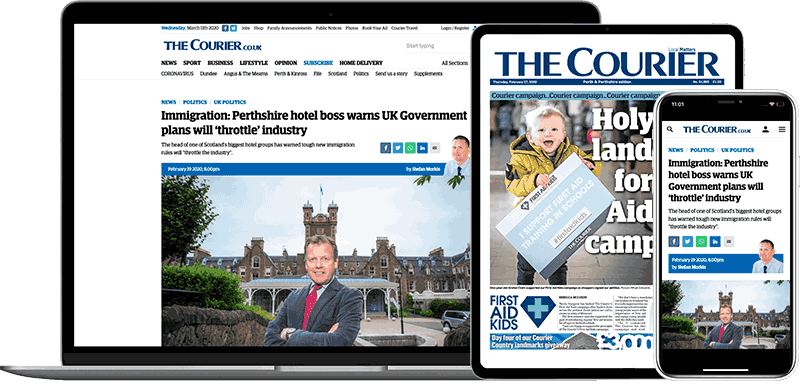 Help support quality local journalism … become a digital subscriber to The Courier
For as little as £5.99 a month you can access all of our content, including Premium articles.
Subscribe