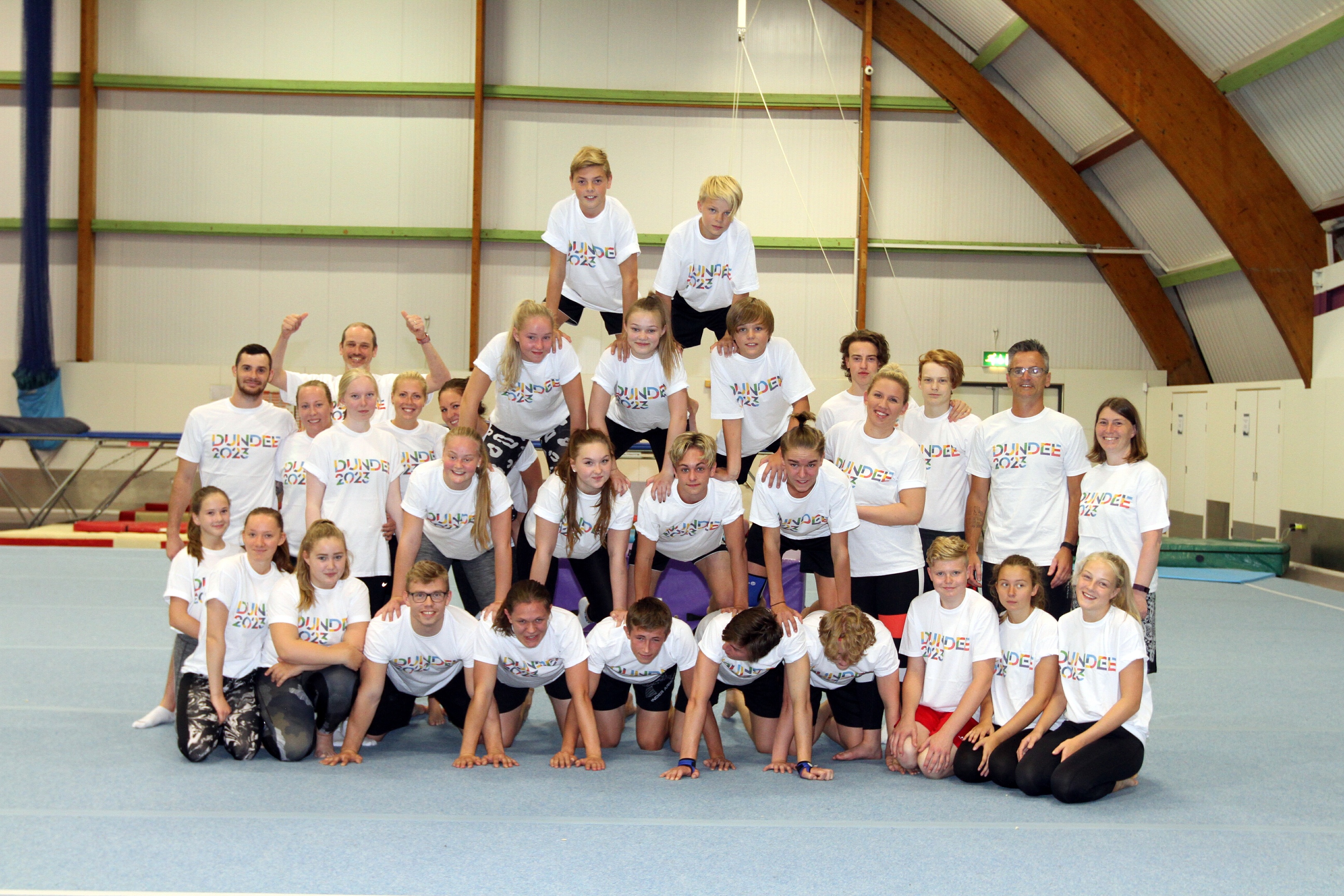 A Dundee gymnastic centre has has been celebrating its sporting connections with Europe as part of the city's bid to be crowned European Capital of Culture 2023.
The Dick McTaggart Regional Gymnastic Centre, one of Scotland's top facilities, welcomed a group of 22 talented young gymnasts from Sweden this week.
The acrobats were making use of the elite facilities as part of a five day summer camp at the centre.
The Vanersborgs Gymnastikforening club said they were attracted to the city after finding online videos of the facility.
Markus Norberger, camp organiser at Vanersborgs Gymnastikforening said: "We've been to Iceland, Italy and Denmark and were looking for a quality location for our summer camp this year.
"We require special facilities such as tumbling, trampoline and floor equipment and our coach really liked the facilities in Dundee."
The centre is highly rated, having two full artistic sprung floors, men's and women's apparatus, sunken trampoline and tumble track.
It regularly hosts members of the National Performance programmes who attend the facility for their Men's and Women's Artistic and Tumble Squad training sessions.
The club, who were yesterday gifted official Dundee 2023 t-shirts, now hope to bring some of the ideas they have seen at McTaggart home to Sweden where they hope to build a similar centre.
Markus added: "The facilities here are of a high standard in terms of what is available in Europe and we would like to replicate what Dundee has in our home town because it has been really well planned."
Stewart Murdoch, Chairman of Dundee 2023 said the visit was yet another example of how well Dundee is connected to Europe.
He said: "We are delighted that this club from Vanersborg is visiting Dundee and are making the most of what we have on offer.
"Many of the city's European connections come through sport and this visit shows that we can be brilliant in Dundee at connecting people, inspiring new futures and encouraging creativity."
An 80-page document will soon be produced which will be presented to the EU by late October.
It will be assessed by a judging panel of 12, made up of cultural and creative practitioners from the UK and other EU countries.