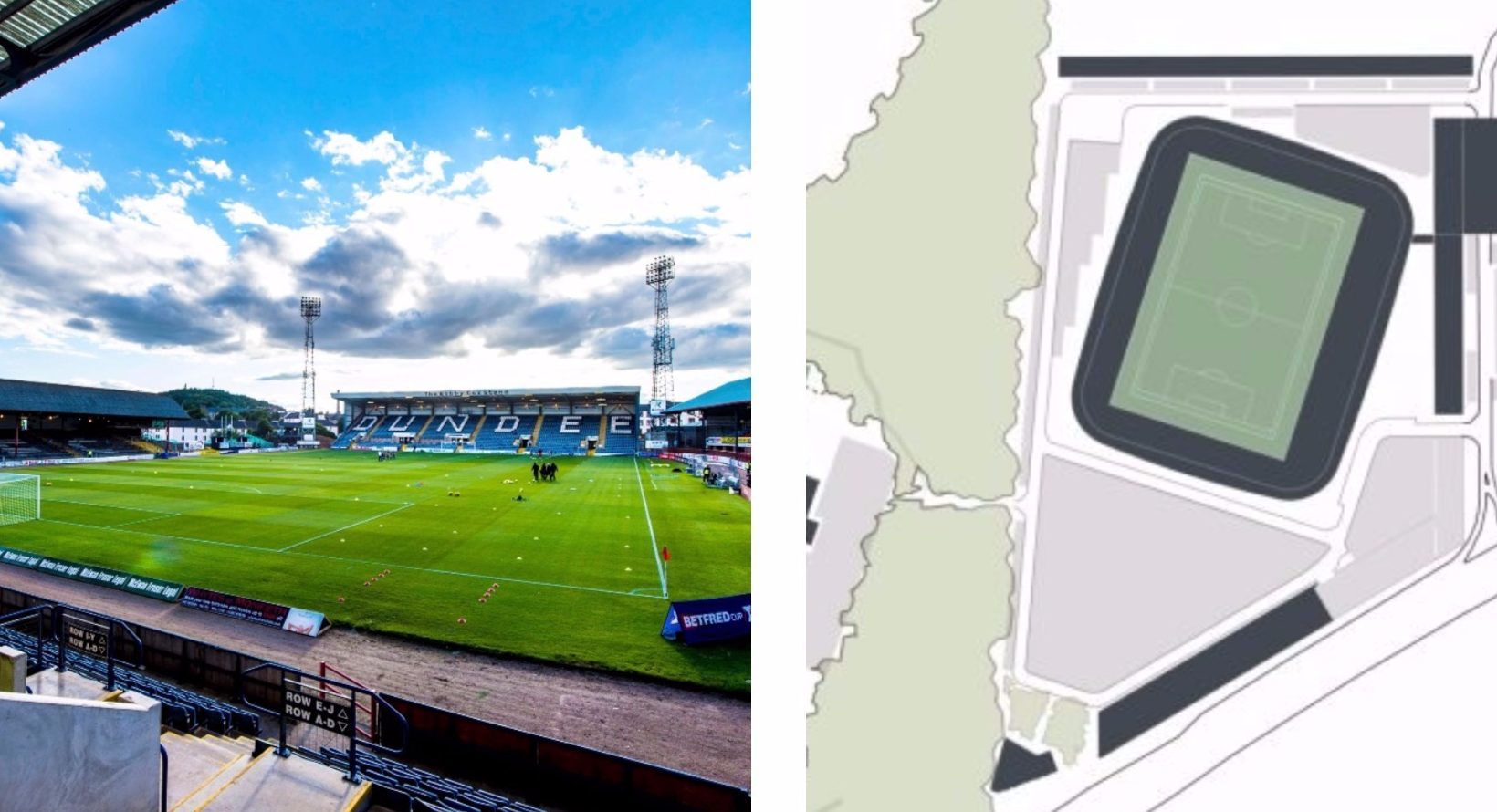 Public consultation on Dundee FC's plans to build a new stadium at Camperdown Park will soon begin.
Dark Blue Properties Ltd and architects Leadingham Jameson Rogers and Hynd submitted a pre-application notice for a stadium and mixed-used development on land adjacent to Camperdown Leisure Park on Friday.
The notice is a formal statement of intent to submit an application for planning permission in principle later this year and signals the start of a period of statutory and public consultation on the proposed plans.
The consultation will allow the exploration of a wide range of issues important to the success of the project including site access, environmental impact and land use.
As part of the consultation, an open presentation on the proposed new stadium will be held in a function room at Dundee Ice Arena next month.
A statement published on the Dundee FC website on Friday said the new stadium will have to deliver a number of revenue streams for the club.
It said: "To initiate construction and ensure the long term financial viability of a new stadium a successful mix of income generating activities on site will be essential, and the consultation period will provide a framework for Dark Blues Property Holdings to explore a full range of potential options with the necessary public bodies in advance of making a formal application."
Owners, Tim Keyes and John Nelms, bought the vacant plot at Camperdown Park next to Dundee Ice Arena for £1.2 million last year.
Dundee FC moved to Dens Park in 1899 but the club hopes to be in the new stadium, which would have a capacity of around 15,000, as soon as 2020.
Managing director John Nelms has said the club would be open to letting city rivals Dundee United use the ground too.