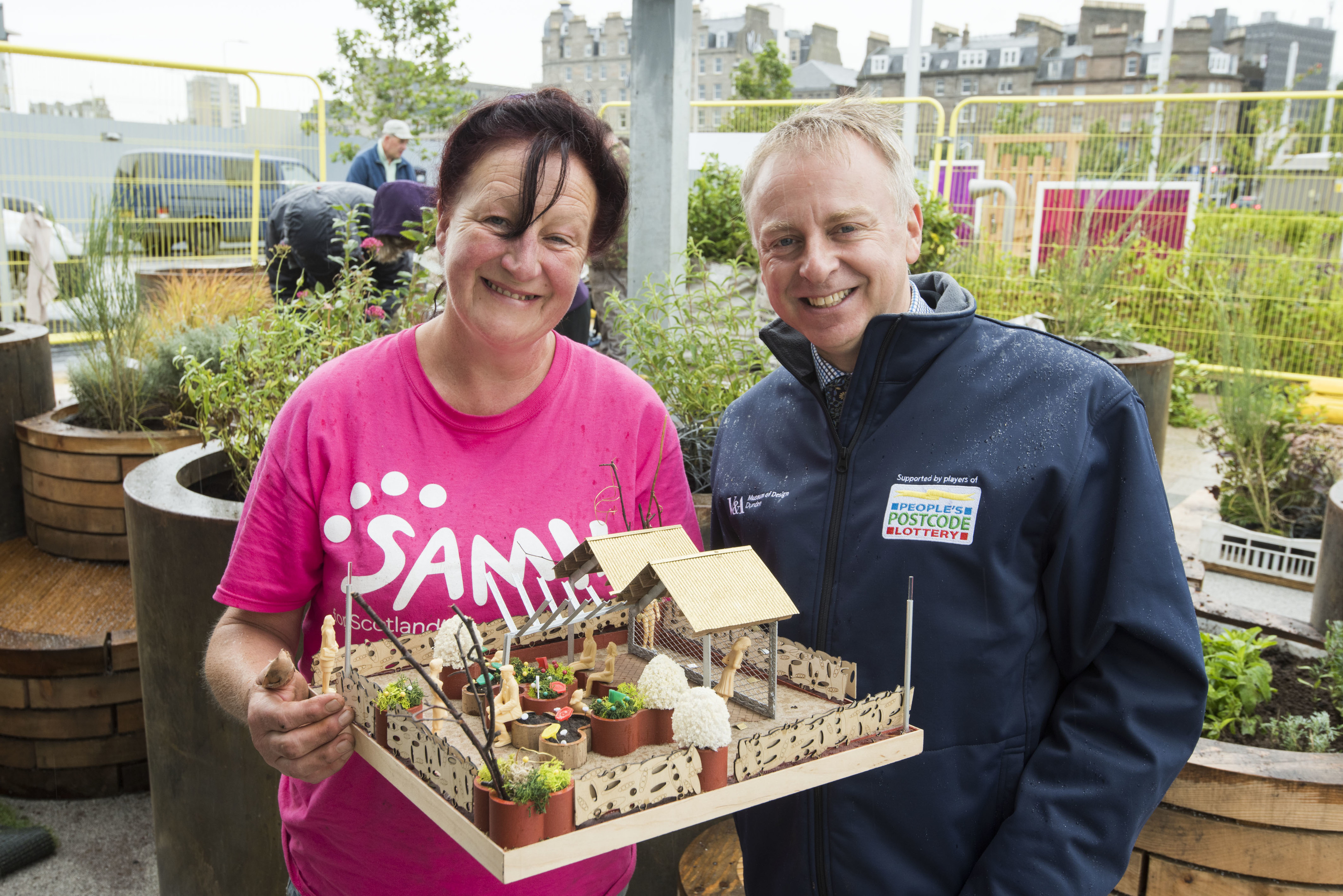 Work has begun on Dundee's V&A Museum community garden.
Volunteers reacted to a call to arms and helped place plants and flowers into the community space on Tuesday morning.
The garden itself was created by both green fingered volunteers and professional designers.
According to V&A Dundee director Philip Long, the community garden and the V&A itself are for the whole city, not just for tourists visiting the development.
Mr Long said:  "We've worked very hard to help make the V&A something that is at the heart of the community.
"It's been very important for us to be out there working with people across the communities to get a sense of what their aspirations and hopes are for V&A and how it might make a difference to their lives.
"So, while we are still quite a bit off opening, we are already realising projects like this. We've been working with communities across the city, the region, and country to hear what people want and to help generate opportunities for people.
"We want V&A Dundee to be something which makes a difference to people's lives.
"It (V&A Dundee) has always been rooted in the city. One of the major aims of the V&A Dundee is to help make a difference to this city."
V&A Dundee communities producer Peter Nurick said Tuesday's development has been two years in the making and is testament to the hard work of local people and designers.
He said: "This project started with a co-design process involving adults in the city living with and recovering from a range of complex mental health conditions.
"Now, we're having volunteers from across the city involved in the planting and hopefully long term maintenance of the community garden.
"This project has been about connecting the V&A Dundee with the city. The garden's location, directly opposite the museum, is a real tangible link between the city and the museum."
Volunteer Joyce Hannah Cuthbert, from the Scottish Association for Mental Health, has been involved throughout the garden design.
She said: "I could nearly cry I'm so happy.
"It's so fantastic to see.
"It looks so different when you're actually here.
"This will be a good place to sit and chill and to meet people."