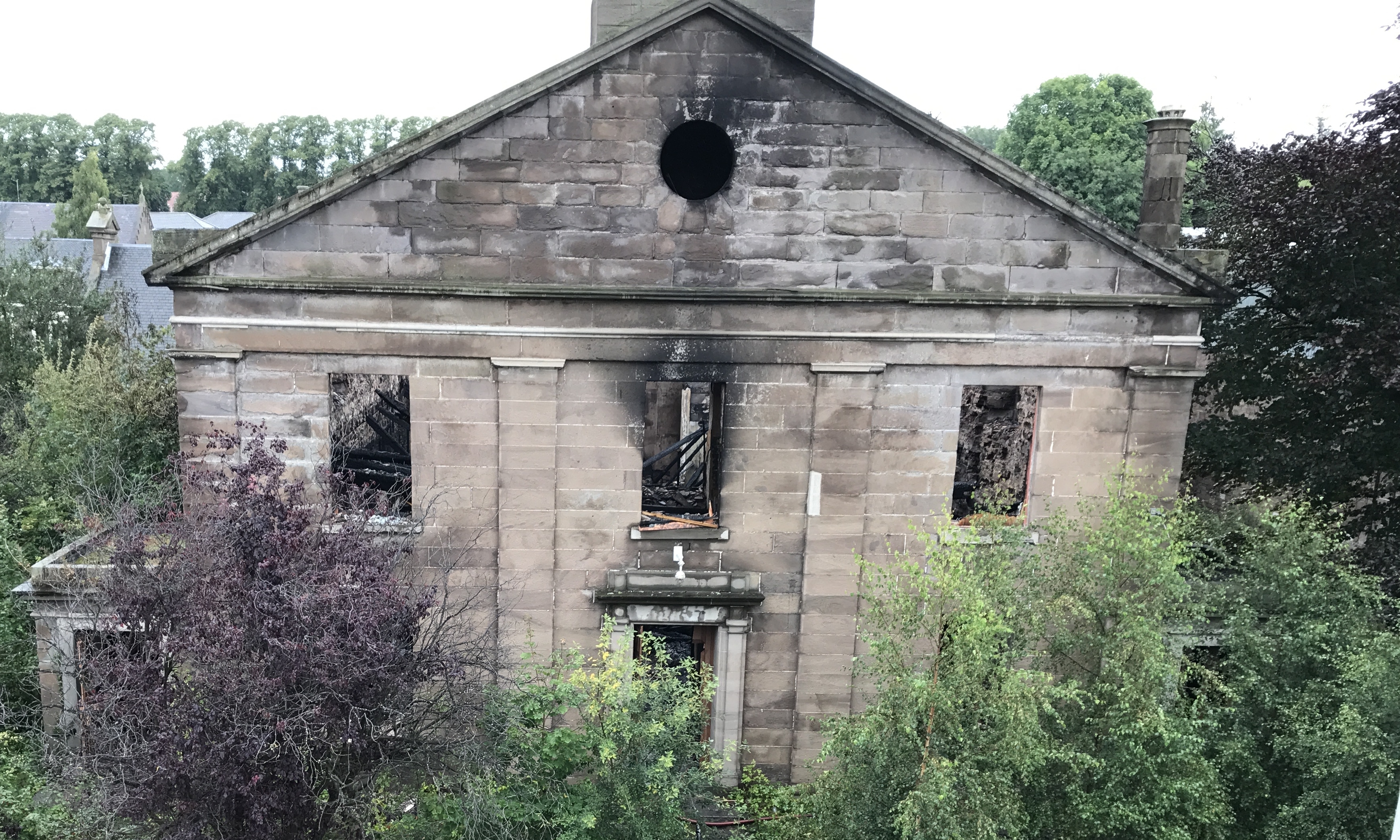 The "devastated" developer behind plans to convert the fire-ravaged Lochee Old at St Luke's Parish Church into flats has said construction work on the project had been about to begin.
Daniel Multon, of developers Edinburgh MI, said the deadline for construction tenders had been noon on Monday, just nine hours before fire broke out in the 187-year-old kirk.
The cause of the blaze is under investigation but police are not ruling out that it may have been set deliberately.
Planning permission to convert the church into flats was granted by Dundee City Council in 2015.
Eleven flats would have been created within the church while another five terraced houses would have been built on the land.
But Mr Multon said those plans cannot proceed now the building has been largely destroyed by fire.
Six appliances, two aerial ladders and more than 30 firefighters were called to the property in Bright Street on Monday night as flames tore through the building.
Properties opposite the B-listed church were evacuated because heat from the flames was causing glass to crack.
Fire crews brought the flames under control within a couple of hours and residents were allowed to return to their homes around midnight on Monday.
Appliances remained on site overnight to damp down the smouldering ruin.
Mr Multon was told about the blaze on Monday night by former Lochee councillor Tam Ferguson.
"We were just about to start construction," said Mr Multon.
"I was up in Lochee from the moment ex-councillor Tam Ferguson called me until about two o'clock in the morning.
"We are devastated. This is terrible for us, it is terrible for the community.
"We had just gone out to tender for the construction work and that had closed at noon on Monday — we were waiting for a contractor to be recommended by our quantity surveyor.
"The project was about to start. Dundee Historic Environment Trust had given us a grant and we had funding in place from the Bank of Scotland.
"We were literally about to start work."
Mr Multon said discussions will now take place with Dundee City Council about the future of the site but said it is unlikely plans will be able to progress as previously planned.
He said it could be some time before he is even allowed on site.
"It is a crime scene and there is an ongoing investigation," Mr Multon continued.
"We will be working in close collaboration with the council, local councillors and representatives of the Lochee community to find out what should be done.
"But the project we were about to start can't be done.
"We are devastated. It had taken us a long time to get to the point where we were about to start work.
"We are frustrated and upset."