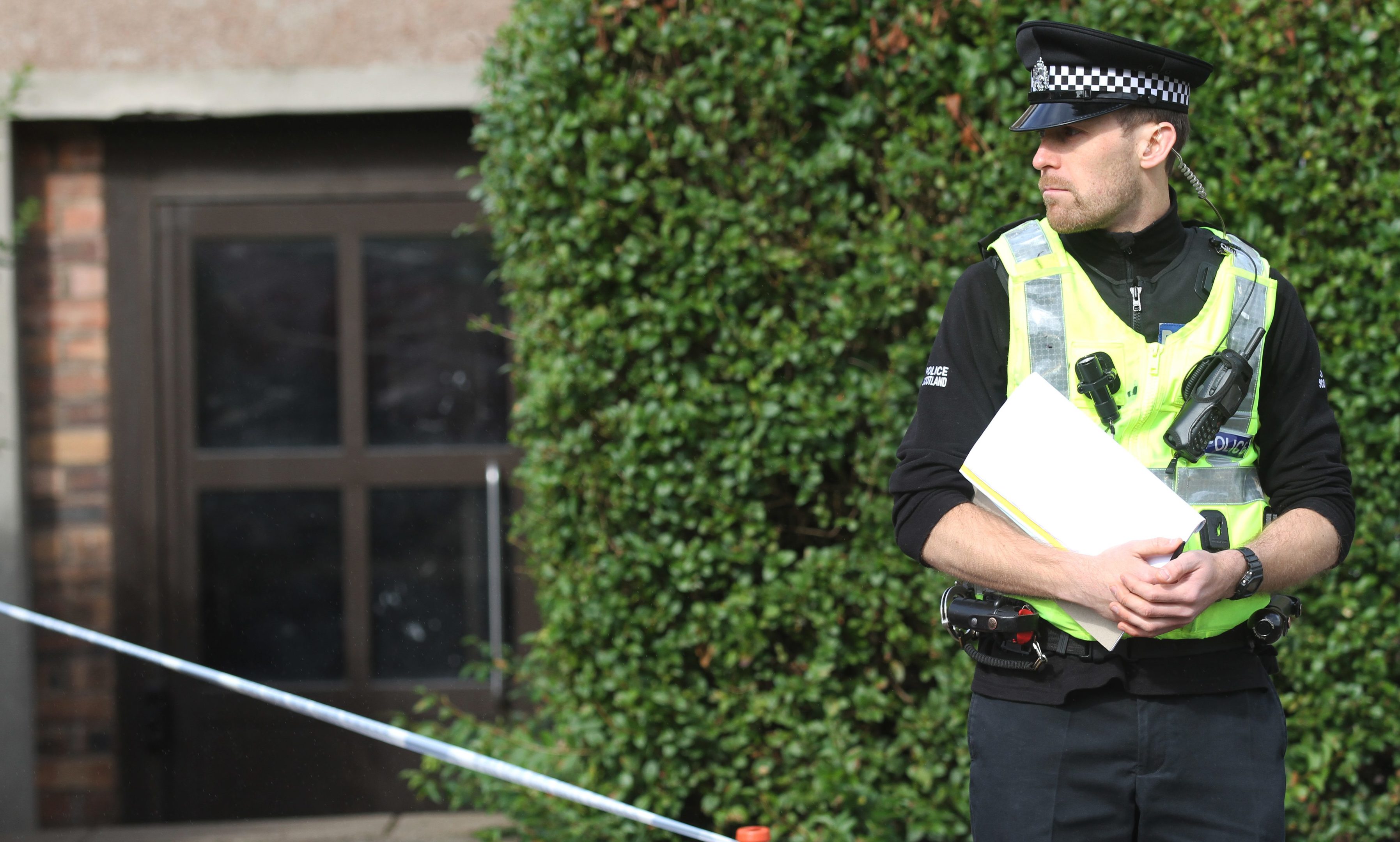 Charleston residents heard a woman scream before an injured man staggered down the street leaving a trail of blood behind him.
Police rushed to South Road opposite its junction with Arran Drive shortly before noon on Friday following the attack.
It is understood two men both sustained injuries in the incident and were taken to nearby Ninewells Hospital for treatment.
Police said the incident was "contained" and there was no threat to the wider public.
Officers sealed off two closes, at 561 and 563 South Road, as they began their investigations into the attack.
Several neighbours reported hearing a woman's scream shortly before police descended on the scene.
The incident occurred in a top-floor flat at 563 South Road and a police woman was posted on guard outside the property as the investigation began.
A trail of blood led from door of the second-floor flat down the close stairs and out on to the street.
Two men were then taken away by ambulance. It is understood neither suffered life-threatening injuries.
Scene of crime officers attended, as did uniformed and plain clothes officers.
In total, around 15 officers attended the crime scene.
One resident of the block said a couple lived in the top-floor flat and have been heard arguing before.
She said: "We normally only get domestics in this block.
"I heard a scream and thought they must just have been having an argument."
One woman who lives on Craigard Road, round the corner from the incident, said: "A lot of people say they heard a scream.
"I asked the police what was going on and if it was a murder.
"He said it wasn't, but that it was bad.
"I even saw police down at the other end of South Road opposite the Tesco."
Another Craigard Road resident said: "You don't like to hear of things like that happening so close to home."
A spokeswoman for Police Scotland said: "Police are making inquiries into a disturbance in the South Road area at 11.25am.
"It was a contained incident with no threat to the wider public.
"Anyone with any information is asked to contact police on 101."
She added: "There have been no arrests of charges and inquiries are at a very early stage."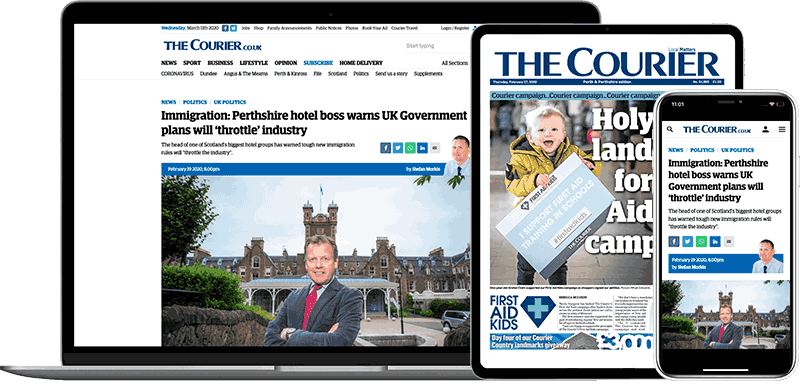 Help support quality local journalism … become a digital subscriber to The Courier
For as little as £5.99 a month you can access all of our content, including Premium articles.
Subscribe