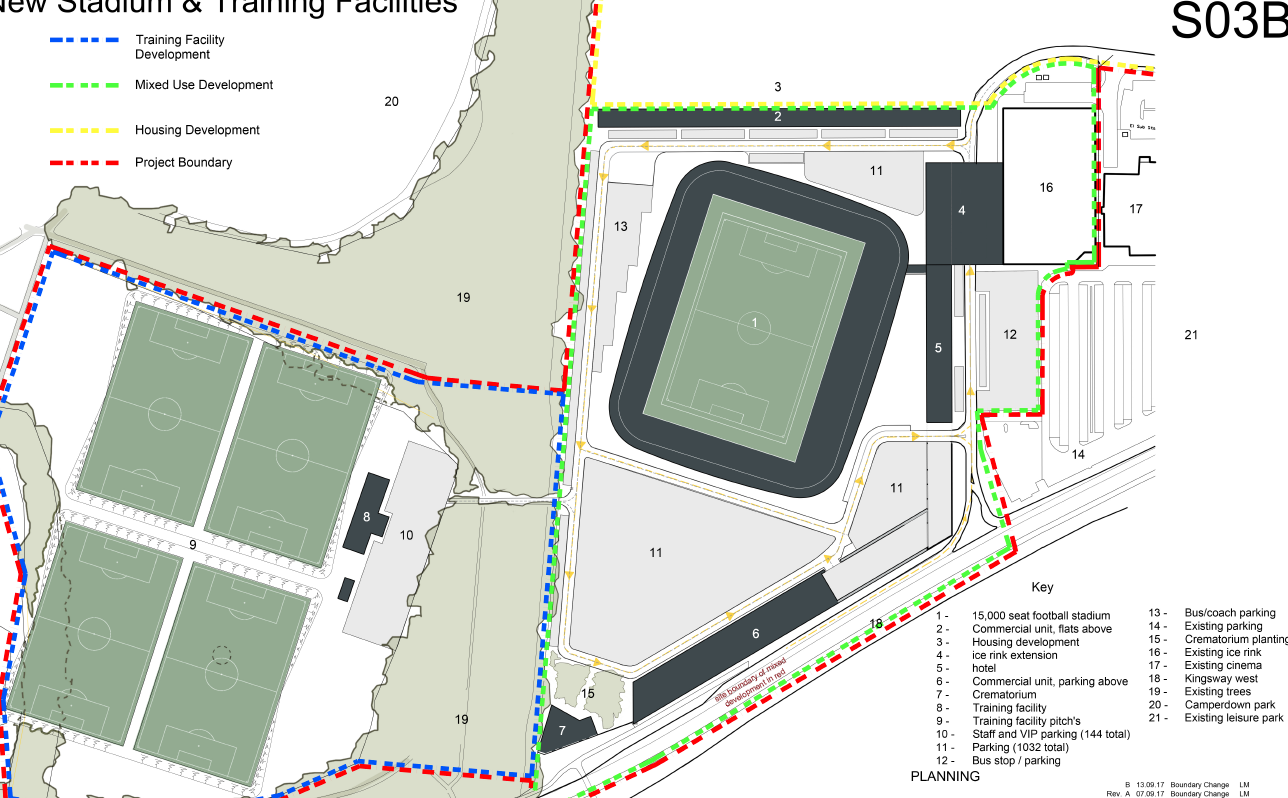 Dundee FC's proposed move to a new stadium includes plans for a new housing development, a hotel and crematorium, it has emerged.
New architectural drawings detail plans for, among other things, a hotel directly adjacent to the proposed stadium and designated space for new homes.
Designs drawn up by city architects Leadingham Jameson Rogers and Hynd document proposals for a 15,000-seater stadium near Camperdown Park.
Plans for an extension to Dundee Ice Arena and a new crematorium have also been drawn up.
Space to accommodate more than 1,100 parking spaces associated with the stadium is also being considered by architects.
A public consultation on the plans has been arranged to take place at Dundee Ice Arena on Friday September 22.
The event will be held between 1pm and 8pm when members of the public will have the opportunity to review preliminary drawings and talk to representatives involved in the project to find out more about the site.
A statement issued by the club confirmed: "Dark Blue Property Holdings Ltd intend to submit an application for planning permission in principle for a new football stadium, training facilities, housing and mixed-use development with associated parking, access, drainage and landscaping infrastructure, at land to the west of Camperdown Leisure Park.
"As part of the pre-application consultation process for the proposed application, the applicant will be holding a public presentation and drop in event at Dundee Ice Arena on Friday September 22 between 1pm and 8pm."
Fans chief Kenny Ross said the plans have left him "excited".
Mr Ross, a club historian and president of the Dundee Supporters Association, said he believes the club is looking to follow in the footsteps of other Scottish teams by taking advantage of commercial opportunities.
St Johnstone regularly host funeral functions and Kilmarnock have a hotel close to their Rugby Park home.
Mr Ross believes Dundee are looking at both developments as a way of benefiting commercially
He said: "I think it's great news. I can't wait for Dundee to go there.
"The days are past when stadiums were used once a fortnight.
"My understanding is the club would be looking to host funeral teas in the function suite of the new stadium.
"Looking at the plans, they are three fold, and all exciting.
"The first is that we are getting a brand spanking new stadium with a bigger capacity.
"Secondly is purpose built training pitches which only Dundee will have access too. This can only help the team progress.
"Then you've got the crematorium and hotel. It can only take the club to the next level.
"I think the club has got this spot on."
North East MSP Bill Bowman also welcomed the news.
He said: "These are ambitious plans for the future development of the city that will have to be considered carefully by the city council.
"It is important that the public are given the opportunity to have their say on the proposals, and that local residents in particular are able to feed into the planning process.
"I think we should be doing all we can to encourage new development in Dundee, but any plan must be fully tested against local and national planning policy."
Dundee owners Tim Keyes and John Nelms bought the land next to the Ice Arena for £1.2 million last year.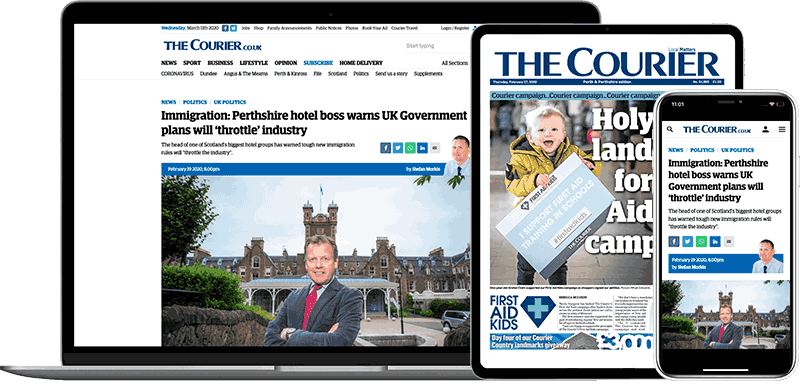 Help support quality local journalism … become a digital subscriber to The Courier
For as little as £5.99 a month you can access all of our content, including Premium articles.
Subscribe