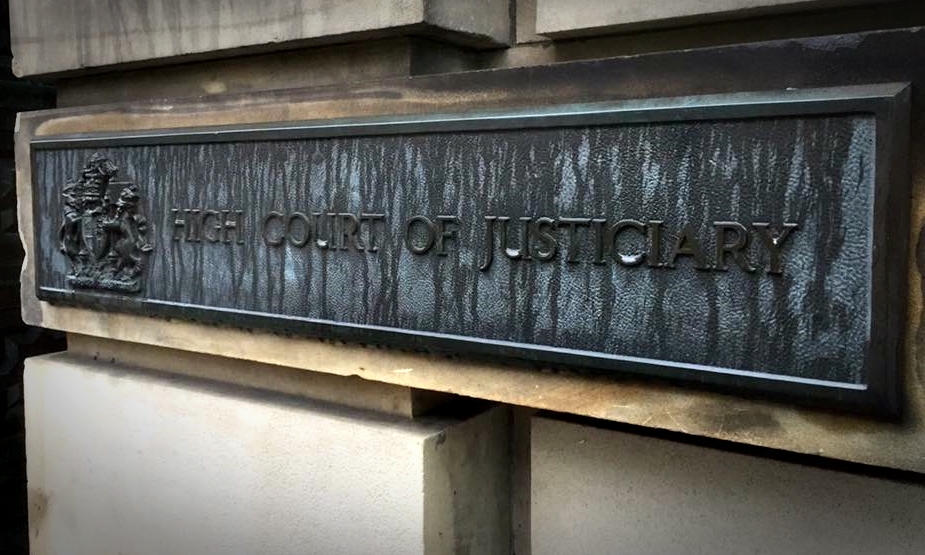 A Dundee man has been allowed to leave court after a charge that he tried to murder an 11-month-old baby boy was found not proven.
Ryan Devaney, 28, spent the past week standing trial on a charge of attempting to murder the child at various addresses in the Dundee area.
Prosecutors accused Devaney of repeatedly attacking the child on various occasions throughout 2015.
Jurors at the High Court in Edinburgh heard medical evidence which said the child suffered fractured bones.
But after spending a day deliberating their verdict, they returned a verdict of not proven.
Devaney, of Provost Road, started to cry in the dock as he learned of the jury's decision.
Members of his family who sat in the public benches screamed 'yes' as they heard the verdict being announced.
However, Devaney still faces returning to court next month.
He pleaded guilty to five charges of physically assaulting the baby's mother and a man, who also cannot be named for legal reasons, on various occasions in 2015 and 2016.
Judge Lord Woolman placed Devaney, who has previous convictions, on bail ahead of his sentencing hearing next month.
He added: "I will adjourn sentence in order to obtain a criminal justice social work report."
The court heard from the child's mother last week. She told of how she had allowed 28-year-old Devaney to care for the child at her house in Dundee on a number of occasions.
The mum had split from the child's father earlier in the year.
She said she recorded Devaney after her son started acquiring a series of unexplained injuries.
She said that the infant had been left with black eyes, a carpet burn and red marks on his face. On other occasions, the child had fallen off a couch and had been sick.
The supermarket worker wept as she told a jurors how she became suspicious of what was happening.
The woman told the court that before going on a shopping trip one day, she decided to make a recording of what was happening in her home when she wasn't there.
She told the court that she wanted to do this because she wanted to find out what was going on between Devaney and her child.
The woman told the court: "Alarm bells were ringing. I didn't ever think Ryan would hit him. But I had a feeling that something wasn't right.
"I put the phone on record and hid it under the bed."
The recording was played to jurors. They heard the sound of a Mickey Mouse cartoon being played on a television. They could also hear the sound of a baby crying.
The mum told the court that when she returned back from her shopping trip, she listened to the tape and decided to phone the police.
The woman said: "I couldn't listen to all of it. I could only listen to some of it."
The mum also told the court that Devaney assaulted her on some occasions. She described an incident in which Devaney put his hands around her throat.
She added: "I was scared. He went crazy. I didn't feel safe."
Devaney will be sentenced on the five assault charges on October 11.
For more, see Thursday's Courier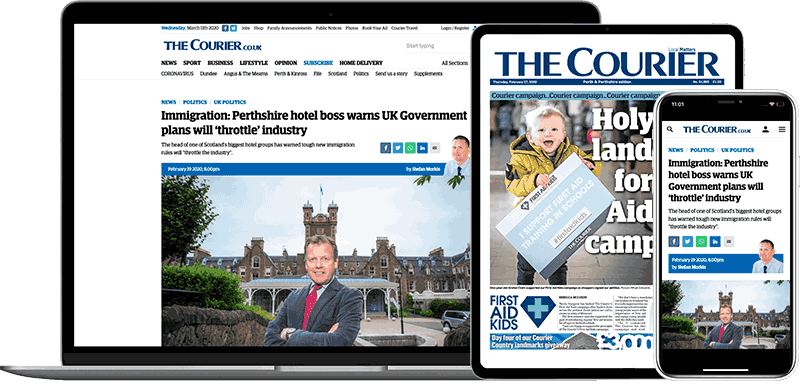 Help support quality local journalism … become a digital subscriber to The Courier
For as little as £5.99 a month you can access all of our content, including Premium articles.
Subscribe