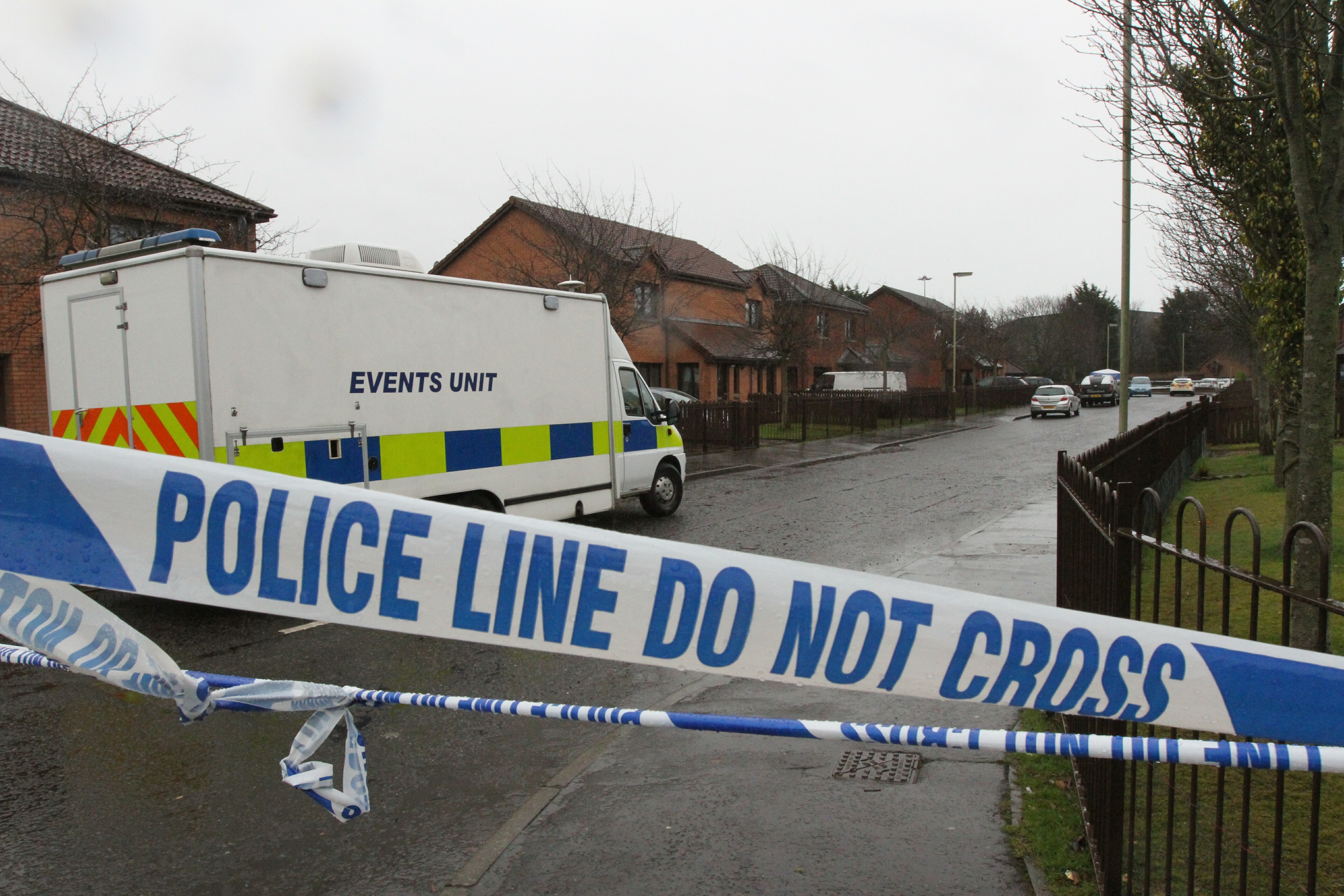 A Dundee pensioner has told how a man accused of a double murder in the city phoned him early in the morning to say that he had stabbed somebody.
Norman Kinney, 68, told a jury yesterday how Robert Stratton called and made the admission to him at 6.10am on February 26.
The High Court in Edinburgh heard Mr Kinney received the call as he got ready to take his grand children on a day trip.
When prosecution lawyer Alex Prentice QC asked Mr Kinney what Stratton said, the retired HGV driver replied: "He said 'there's been trouble get down to my house now.
"He said 'I've stabbed somebody.'"
Mr Kinney, of Dundee, was giving evidence on the second day of proceedings against 43-year-old Stratton, from Dundee.
Stratton admits stabbing his victims but denies murder, at a house on Drumlanrig Drive on February 26.
He has lodged special defences of incrimination and self defence.
Mr Kinney, who gave his evidence by video link from another location, is the father of Mr Stratton's partner Lee.
He said he was very concerned to receive the call and was worried about what had happened to his daughter.
Mr Kinney said Stratton told him Lee was in their house in Drumlanrig Drive while he was at another location five minutes away from the property.
Mr Kinney told Mr Prentice: "My main concern was my daughter so I drove to the house.
"By the time I arrived, there were armed police surrounding the house and there were two people on the ground.
"I was scared. I thought my daughter was lying dead in the house.
"I saw two people lying there dead."
Mr Kinney left to pick up Stratton, who asked to be taken to Glasgow but he dropped him elsewhere in Dundee.
When Mr Prentice asked him if Mr Stratton had said anything during the short journey, Mr Kinney added: "He said he had stabbed somebody.
"I said to him 'Whit the f**k did you dae that when you've got two good hands. Why did you use a blade?'
"So he started to cry and I gave him two roll ups."
Mr Prentice asked him if Stratton had said anything else.
Mr Kinney replied: "He said he stabbed two people."
Stratton is accused of murdering Julie McCash, 43 and, after chasing him, 32-year-old David Sorrie, 32, by striking them on the body with a knife
Prosecutors also say he assaulted Wendy McKinney and that he ran towards her whilst brandishing two knives and attempted to strike her with the knives.
Further charges allege he assaulted Lee Kinney by seizing her by the throat and throwing her to the ground and he possessed cocaine.
He pleads not guilty to all charges and the trial, before judge Lord Beckett, continues.