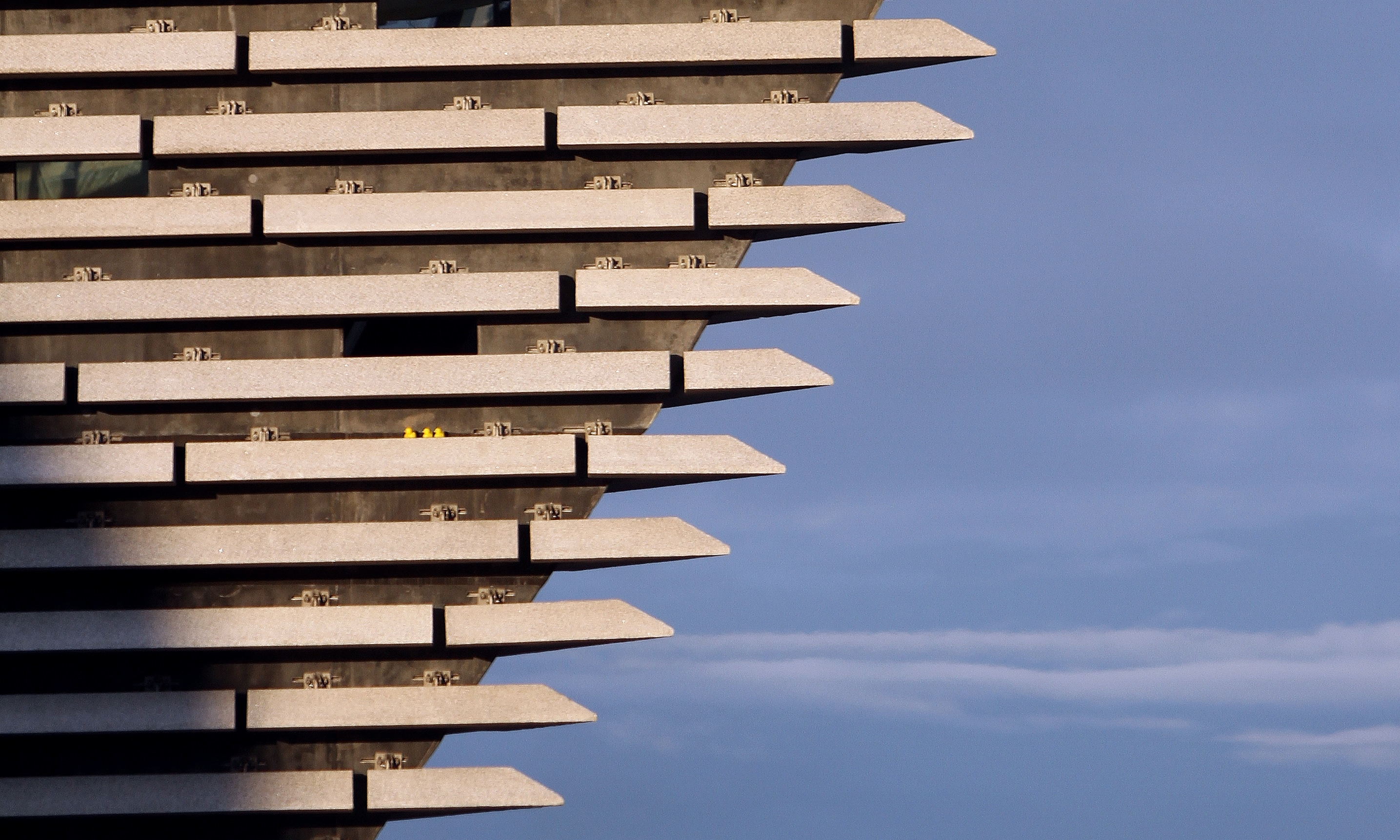 They said it couldn't happen, but The Courier can reveal the Dundee V&A building has been invaded.
Despite official pledges that the structure would be impervious to a winged attack, the soon-to-open attraction's striking exterior has become an £80 million home for a family of birds.
However, the good news is that the intruders will not be pestering passers-by with droppings from on high — as the new residents are a family of rubber ducks.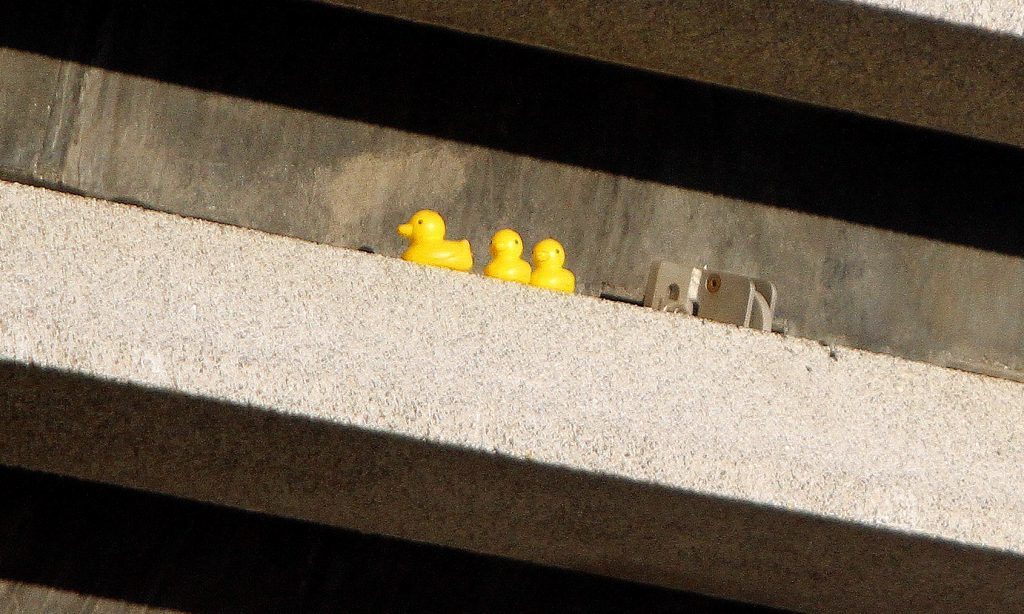 Ever since it was revealed that the coastline of north east Scotland was the inspiration for architect Kengo Kuma's design, canny locals warned that it would become a magnet for winged menaces.
The city council responded to the concerns earlier this year, saying the slats used to clad the exterior would be too close together for the city's gull population to set up their nests.
It is not known yet how the ducks made it to their new roost, but it is thought workers may have deposited them there as a funny response to the bird warnings and to see how long it would take for someone to spot them.