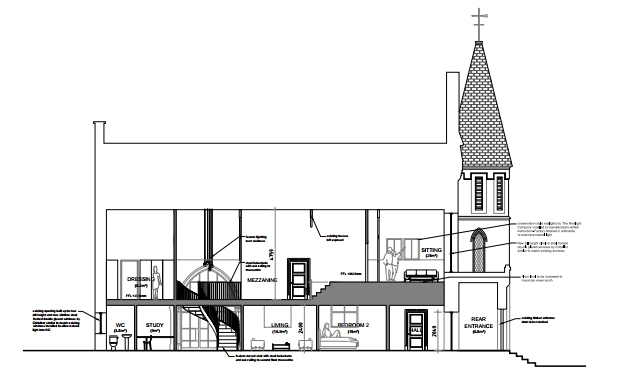 One of the oldest Gothic buildings in Monifieth is to undergo an impressive makeover, after an application was submitted to Angus Council.
Plans have been handed to the local authority seeking permission to transform South Church, which sits on the corner of Queen Street and Hill Street, into a single grandiose house.
The proposals would see the 19th century listed building – which served as a church for nearby Seaview primary school and the local Boys Brigade battalion – converted into a two-storey, five bedroom dwelling.
Dundee architects Andrew Black Design submitted the application on behalf of their client, RB Developments.
On the ground floor of the house, an open-plan living room and dining room, as well as a games room are envisaged, with the front church door being converted to the rear entrance when construction is finished.
A second stair-case would be built into the middle of the building, while the south-east facing spiral stairs – which would take parishioners to the upper pews at the front of the building – are to be retained.
It is understood a decision on whether the works can go ahead will be made by the local authority in November.
An extension which was put on the back of the kirk, which hosted the South Church Sunday school and other groups in its time, has already been removed following a separate planning application approved by the council last year.
A single dwelling house will be built in its place, between the main church building and the manse.
South Church, which was built in 1872, has lain empty for several years following the amalgamation of the burgh's kirks and the retiral of Rev. Donald Fraser, who served as minister there for more than half a century.
The combined Monifieth Parish Church wants to build a new place of worship on the site of the current South Church halls in High Street.
The project is estimated to cost 
£2.25 million and will be funded via 
contributions from the Monifieth Parish reserves (£1.6 million), the sale of the empty Panmure Church building (£120,000) and charitable 
donations.
Monifieth Parish believes funds of £250,000 will need to be raised by the congregation and through donations to make up the shortfall.
The congregation of Monifieth Parish has been without a serving minister since February, after Rev. Dorothy Anderson took up a role as an associate at Dunblane Cathedral.
Rev. William McLaren, minister of Stobswell Parish Church, is currently serving as interim moderator for Monifieth.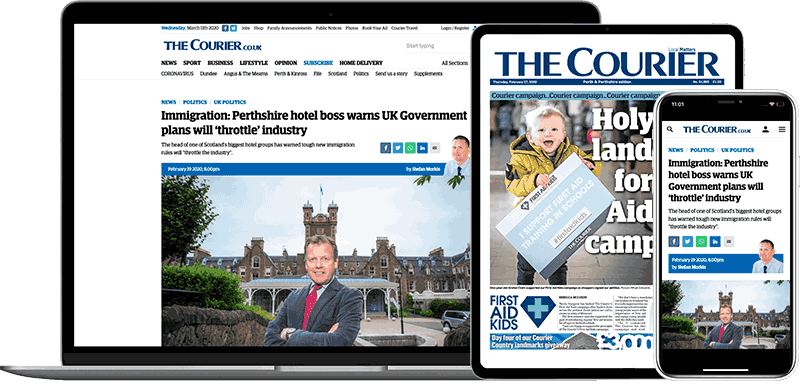 Help support quality local journalism … become a digital subscriber to The Courier
For as little as £5.99 a month you can access all of our content, including Premium articles.
Subscribe