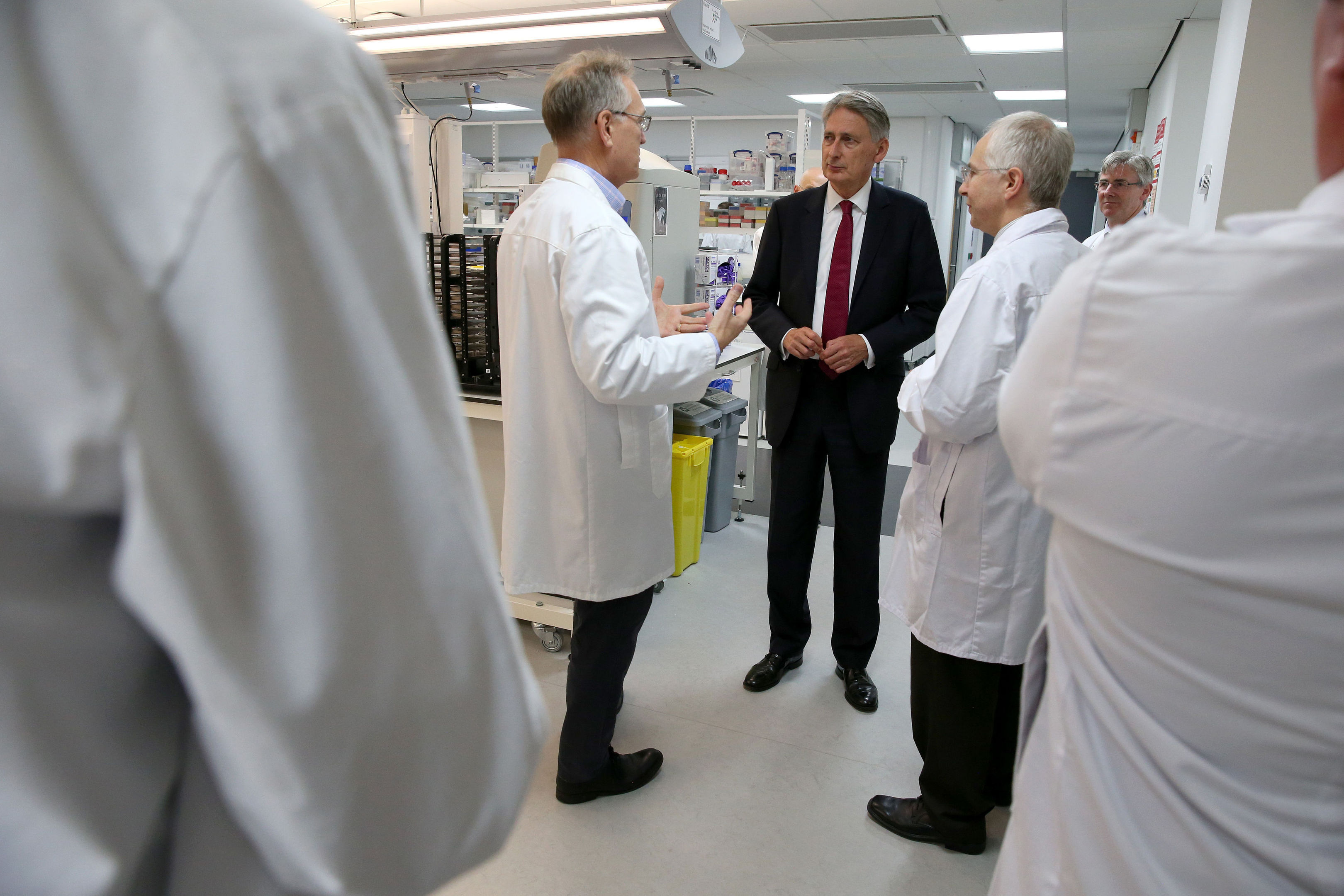 Chancellor Phillip Hammond has said the UK Government is "very enthusiastic" about the £1.84 billion Tay Cities Deal.
The proposed deal, which could create up to 15,000 jobs in Tayside and north Fife, has been put together by the four councils involved but requires £826 million funding from both the Scottish and UK governments to support it.
The bid document contains around 50 projects which require funding. Most jobs would be created by transforming Dundee Port, with support from Montrose and Methil, into a major hub for oil and gas decommissioning work.
On a whistlestop trip to Dundee on Monday, Mr Hammond said: "We want to work with the industry and the Scottish government to ensure we extract every commercial viable molecule of oil and gas from the North Sea and then when we've done that we work with the industry and Scottish Government to ensure we develop in Scotland a world class decommissioning industry that will go on well beyond the North Sea."
The Chancellor said he hopes to see progress on the Tay Cities Deal within months.
He said: "We've had the proposal – I think we received it in late March – and discussions are ongoing.
"I think the Edinburgh City Deal took just over a year to agree, I'm hoping we'll managed to get the Tay Cities Deal done in shorter order than that.
"I'd like to see progress over the next few months but, of course, that doesn't just depend on us it depends on the other partners in the project as well."
Mr Hammond added: "We've put £1 billion into city deals in Scotland already and think they are a very effective way of getting money to the frontline under local control and influence that can be deployed to address specific local priorities.
"We're very enthusiastic about the Tay Cities Deal and would like to get it going as soon as possible."
Mr Hammond also said reconnecting Dundee with its waterfront is "critically important" to its future prosperity.
Mr Hammond met V&A Dundee director Philip Long to discuss creation of the £80.1 million museum.
Thanks @PhilipHammondUK for visiting today. We hope you enjoyed seeing our building and hearing about our plans and the city's regeneration. pic.twitter.com/ttBSMCvF0z

— V&A Dundee (@VADundee) September 25, 2017
He said afterwards: "It's an amazing building and it's kind of received wisdom in the property world that any city's greatest asset is its waterfront and Dundee has been cut off from its waterfront for many years.
"Reconnecting the city with the waterfront through the V&A, and also the development we can see going on behind us is critically important to the future prosperity of the city."
Mr Hammond's trip to the city also saw him meet business leaders to discuss the possible impact of ongoing Brexit negotiations.
But he refused to say Prime Minister Theresa May should lead the Tories into the next General Election.
Instead, he would only say she was the right person to lead the Brexit negotiations.
Mr Hammond also said he "did not recognise" reports that he had texted Boris Johnson offering his support after the general election.
He said: "There was a lot of communications going on between all sorts of colleagues. I don't recognise some of the material I've seen in the Sunday papers.
"The most important conversation was the one I had with Theresa May where she said she intended to form a government and asked me to serve."