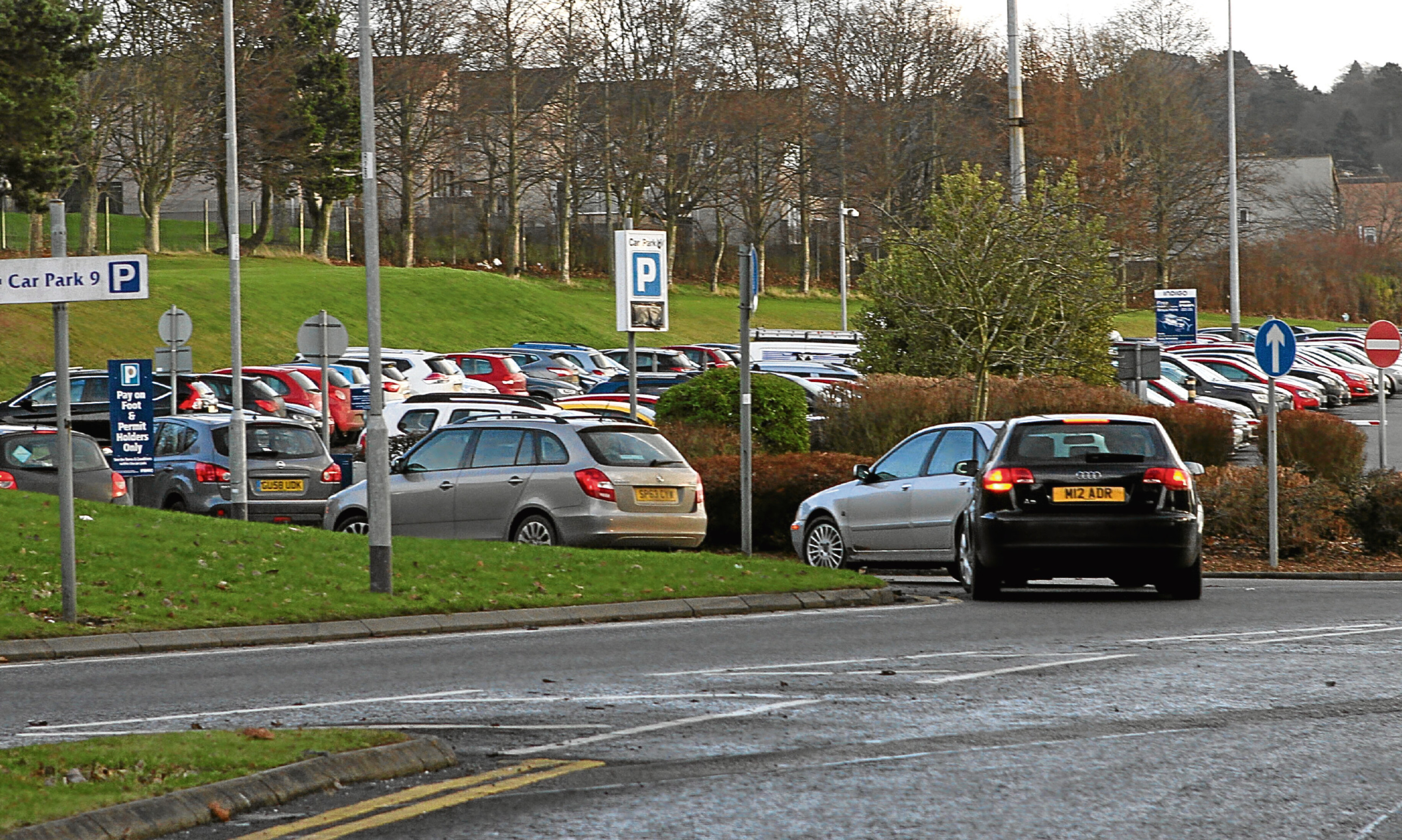 A meeting is being arranged to discuss parking at Ninewells Hospital.
NHS Tayside has agreed to organise the gathering at West End councillor Fraser Macpherson's request. The meeting will include councillors from the West End and Lochee wards.
It was originally on the agenda for the Friday's MSP, MP and NHS Tayside joint session, but has been removed from the agenda in favour of separate discussions, at a date yet to be confirmed.
Mr Macpherson said: "I am pleased that NHS Tayside is prepared to discuss the parking concerns with local councillors. However, it is taking an age to arrange this.
"Many of my constituents have concerns about parking over-spilling from the hospital on to the neighbouring areas, but also of people struggling to get parked at the hospital itself. I heard one case of someone waiting half an hour to get parked there.
"There's a real need for proper and positive cross-party discussions to look at ways of improving the parking situation for out-patients, NHS staff and hospital visitors.
"The ideal outcome here is that there is affordable and abundant parking at Ninewells. Judging on what I hear from my constituents, I think they are at capacity."
The Scottish Government has said that hands are tied over the matter as, despite a pledge to implement free parking at Scottish hospitals, NHS Tayside is locked into a contract with Indigo Park Services UK Ltd, introduced in 1998, that expires in 2028.
Health Secretary Shona Robison, said: "The Scottish Government abolished car park fees at hospitals in December 2008 – a move which has saved patients, visitors and staff in excess of £30 million.
"I would like to be able to scrap car park charges at Ninewells. Unfortunately it is one of three car parks which are locked into long-term PFI contracts which were introduced by a previous Labour-led Government.
"Charging to park at hospitals places an unnecessary financial burden on families and those needing treatment."
Mr Macpherson admits that little can be done about the contract, saying that "in hindsight it wasn't a good idea", but added he has received an "increasing number" of constituent complaints about parking in and around the hospital and wants to proceed in positive talks to resolve the issues.