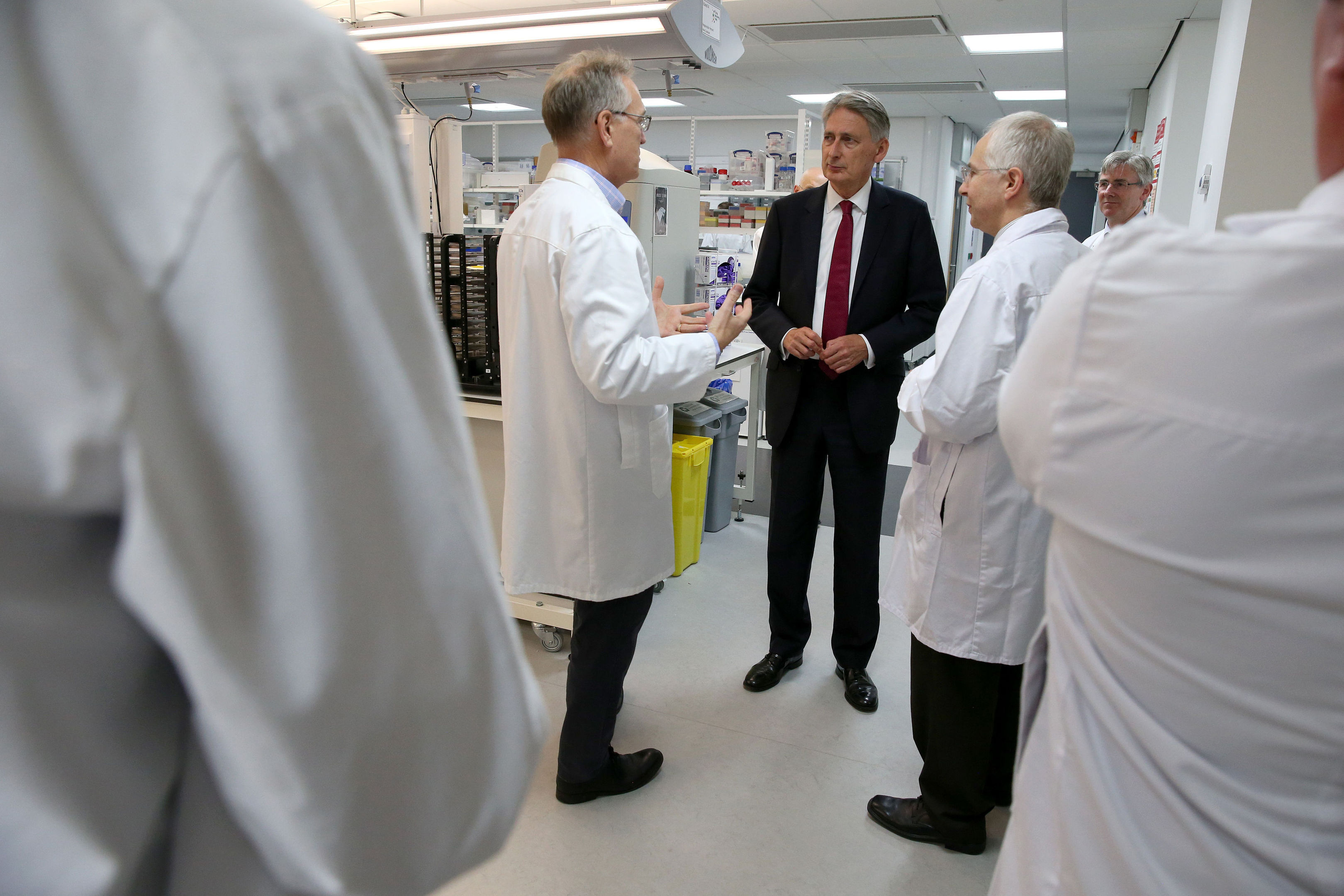 The leader of Dundee City Council's SNP administration has expressed his "disappointment" after being snubbed by the Chancellor of the Exchequer.
Phillip Hammond MP visited the city on Monday morning, meeting with business leaders, university chiefs and other assorted parties.
Councillor John Alexander, who heads the city's council administration, had written to Mr Hammond asking to meet with him to discuss matters including the impending Tay Cities Deal and the Dundee 2023 European Capital of Culture bid.
Mr Hammond, who has become embroiled in a leadership battle in the Conservative party after he refused to say whether he would support Prime Minister Theresa May at the next general election, said he was "very enthusiastic" about the prospects of the Cities Deal coming to fruition.
The proposed deal, which could create up to 15,000 jobs in Tayside and north Fife, has been put together by the four councils involved but requires £826 million funding from both the Scottish and UK governments to support it.
Mr Alexander said he was "pleased" to hear of the Chancellor's enthusiasm and hoped it would be translated into action and that the deal would be enacted as soon as possible.
He said: "I am pleased to hear that the city's reputation is reaching far and wide, with the Chancellor recognising the aspiration of the city and its success in areas such as the creative industries.
"Of course, I am disappointed that the Chancellor was unable to meet with me as requested, even briefly, to discuss issues which I'd hope were of shared importance.
"I'll be writing to invite him back to our fantastic city to discuss our economic plans which include becoming a UK centre for decommissioning, our culture ambition including Dundee's bid for European Capital of Culture 2023 and the Tay Cities Deal.
"The Tay Cities Deal is a once in a lifetime opportunity to bring about real and lasting change, so I am pleased to hear Mr Hammond's comments regarding the need to use the UK Government's 'broad shoulders'. That must be delivered and I hope that the UK Government will put these warm words into real resource which will support this whole region.
"I also hope that the deal will be proportional — in terms of the needs of people in Tayside, the realities of the local economy compared to other city deal areas and the transformative power of the projects contained within the bid.
"It shouldn't simply be a numbers game as I think there's no denying that the need to allow the local economy to flourish and develop is far greater than some other areas within the UK, and our bid has the power to do significantly more to the future prospects of this region."