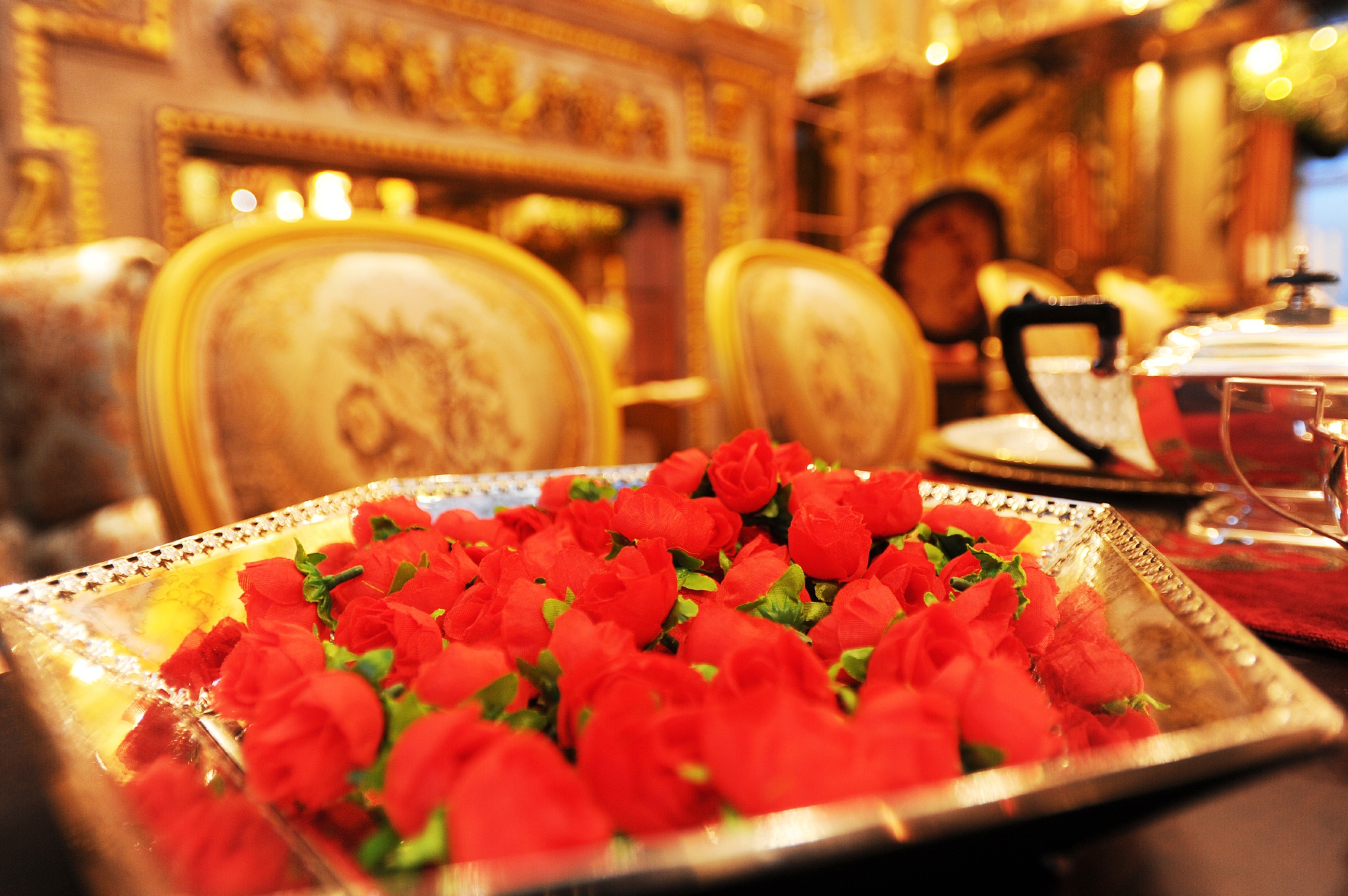 Here's  a confession: one night in Spain — in Bilbao, to be precise — I ate brains.
There are excuses of course. The red wine was flowing and filled with the devil-may-care attitude that often overcomes you while dining out abroad, I happily chowed down when they were brought out as starters for the table.
They were, somewhat ironically, deeply forgettable.
In fact, the file in my head labelled "brains, the eating of" only got dusted off this week because of the arrival of Dynasty, Dundee's newest and zaniest restaurant which offers a lamb brain curry on its extravagantly priced menu.
Brain masala and camel meatballs on menu at Dundee's "exclusive" new restaurant Dynasty
The restaurant itself looks like it was designed by someone who feels Liberace's wardrobe was unmecessarily restrained: all gold and Games of Thrones props.
Other delicacies on the menu include camel meatballs and Mongolian reindeer.
A cheeky wee Nando's this is not.
Dynasty is, much like the soap opera with which it shares a name, a gloriously over-the-top exercise.
Owner Usman Malik hopes Dynasty will become a beacon for connoisseurs of fine dining, even if said connoisseurs do not share his taste in interior decor.
And I, for one, hope it proves to be a rip roaring success.
As a concept, Dynasty is so mind-bogglingly outrageous that you can only admire the chutzpah involved.
Most high-end restaurants prefer a minimalist, low-key approach whereas Dynasty is as big and in your face as one of Alexis Carrington's shoulder pads.
Even the Sistine Chapel-inspired ceiling, painted by Mr Malik himself, is a grandiose and absurd statement all on its own.
But, dining out should be an experience and it looks like whatever oddball choice you go for on Dynasty's menu, it's not a night out you'll forget in a hurry.
Of course, if the food doesn't pass muster then Dynasty may well go down as nothing more than an extravagant folly.
But if the food is as memorable as the restaurant itself then Mr Malik may well be on to a winner.
At the very least, you must admire his ambition.
And who knows? If Dynasty is a big enough hit, brain masala could become as popular in Scotland as the chicken tikka variety.
Now there's a thought to chew over.