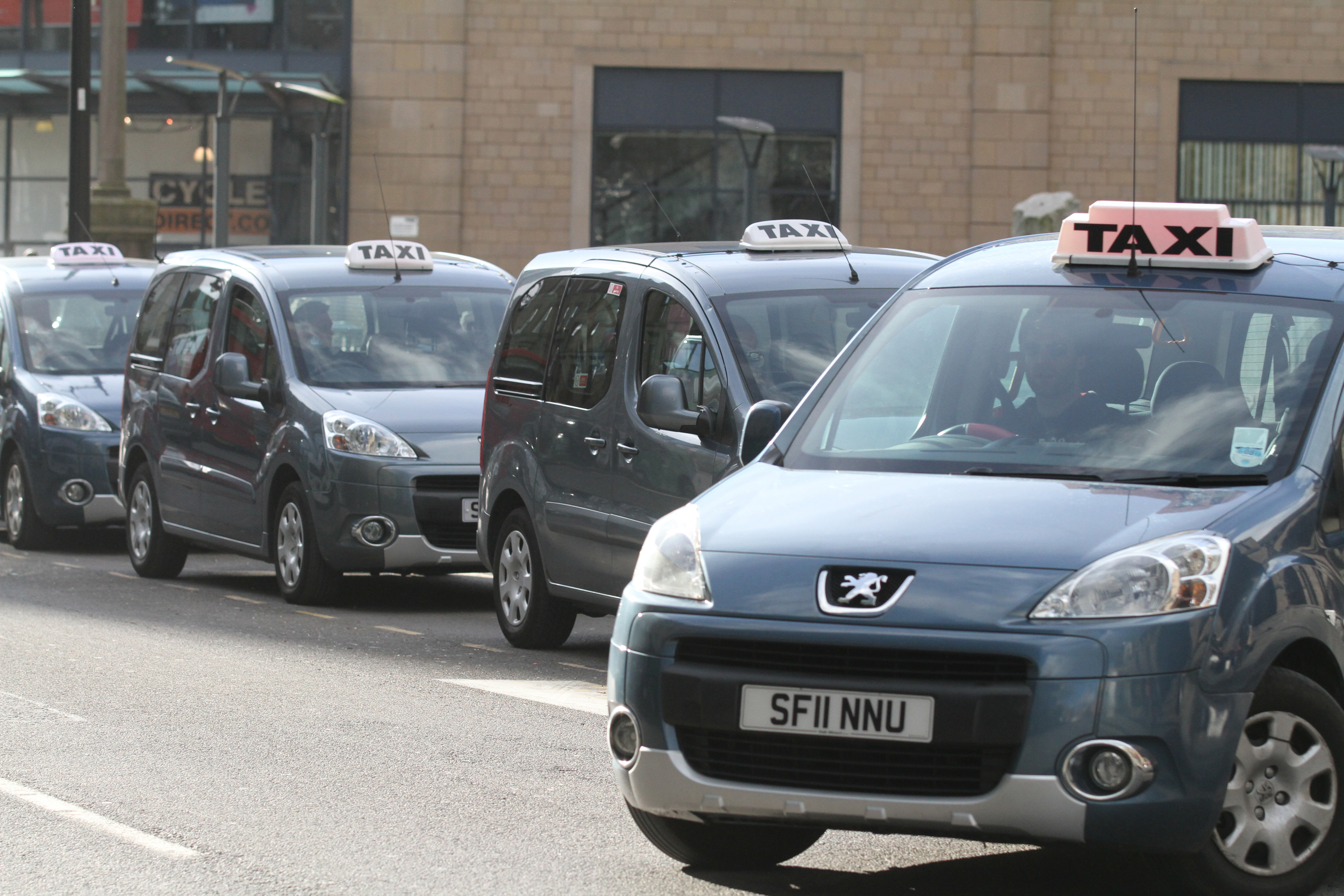 A Dundee man has told of his shock after witnessing a dozen "aggressive" teenagers setting upon a taxi in the city centre.
Graham Duncan, 60, said that on Friday night he saw a gang of boys kicking the vehicle and slamming the doors while the driver and a passenger were inside.
The taxi, which was parked near Dundee High School, was then said to have  made a dramatic escape, swerving on the road and going through red lights to get away from the teenagers.
Graham said: "I was waiting for a bus at the stop outside the High School on  Friday night, at around 10.50pm.
"All of a sudden I saw a group of teenagers, around 16 or 17-years-old.
"They were going around as a pack and running into nearby pubs, causing a bit of a commotion.
"Then they went up to the taxi rank and started to attack a taxi, seemingly for no reason.
"They were opening the doors and slamming them, and kicking the car.
"The taxi driver was trying to get out, so he had to swerve and turn very fast, running a red light to get away.
"What struck me about the teenagers was just how aggressive they were – they  seemed to be out to cause trouble on purpose.
"There were around 10 or 12 of them, mostly boys, all wearing tracksuits and backpacks, and egging each other on.
"I'd never seen the likes of it.
"I wish I'd got a better look at the taxi — I didn't see which company it was, all I remember was that it was one of those London-style cabs."
Police said they had not received any reports of the incident.
Did you witness the commotion, or were you the taxi driver in question?
If so, call us on 01382575236 or e-mail nvidinova@thecourier.co.uk.