Dundee shoppers have been given an insight into the isolation and loneliness faced by many older people in an interactive theatre performance set in a hospital bed.
The project, called BED, arrived at the city's Wellgate Shopping Centre and brought members of the public face to face with older actors portraying confused characters.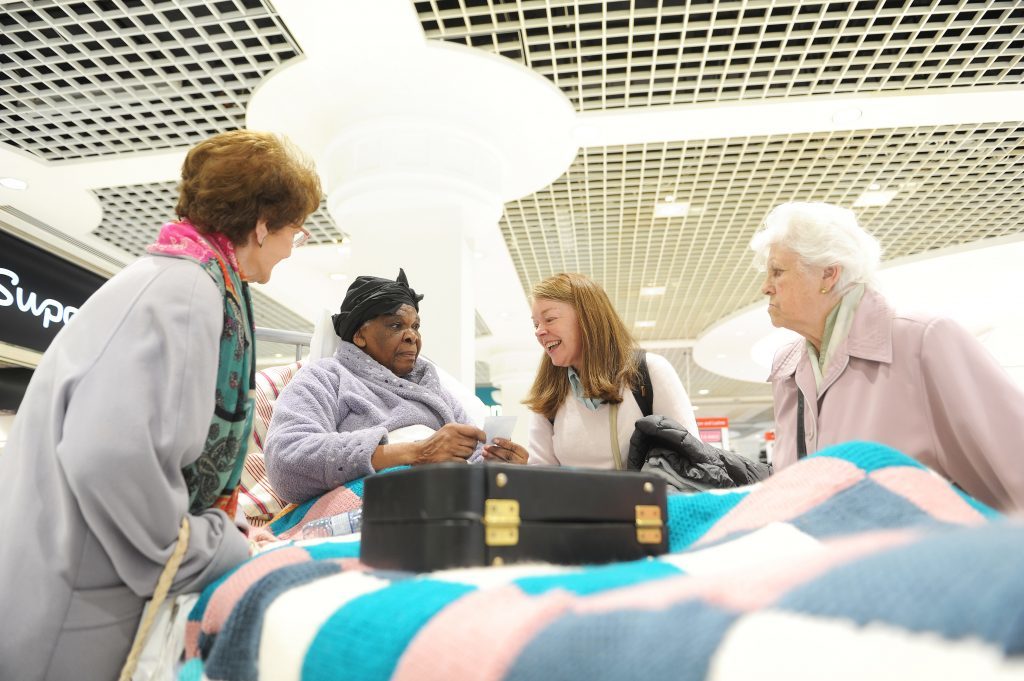 Passers-by were drawn into the stories of the performers, helping with small tasks such as taking medication and hearing their own words and reactions woven into the narrative.
Deptford-based theatre company Entelechy Arts said the performance, conceived by a group of artists in their 70s and 80s, highlighted the realities faced by many elderly people.
So much empathy on the streets of Dundee #bedtouring questions, stories, such care and attention @LuminateScot pic.twitter.com/DSWCiTHGJZ

— Entelechy Arts (@EntelechyArts) October 3, 2017
Artistic director David Slater said: "We've heard stories of people hoping for the phone to ring, even if it's a wrong number, just so they had someone to speak to. The group knew this was happening to others, so they wanted to do something about it.
"The response from the public has been huge. Of course, it can be surreal to see an elderly person lying vulnerable in these spaces but a lot of people are affected by this. I think we all fear, growing older and feeling isolated."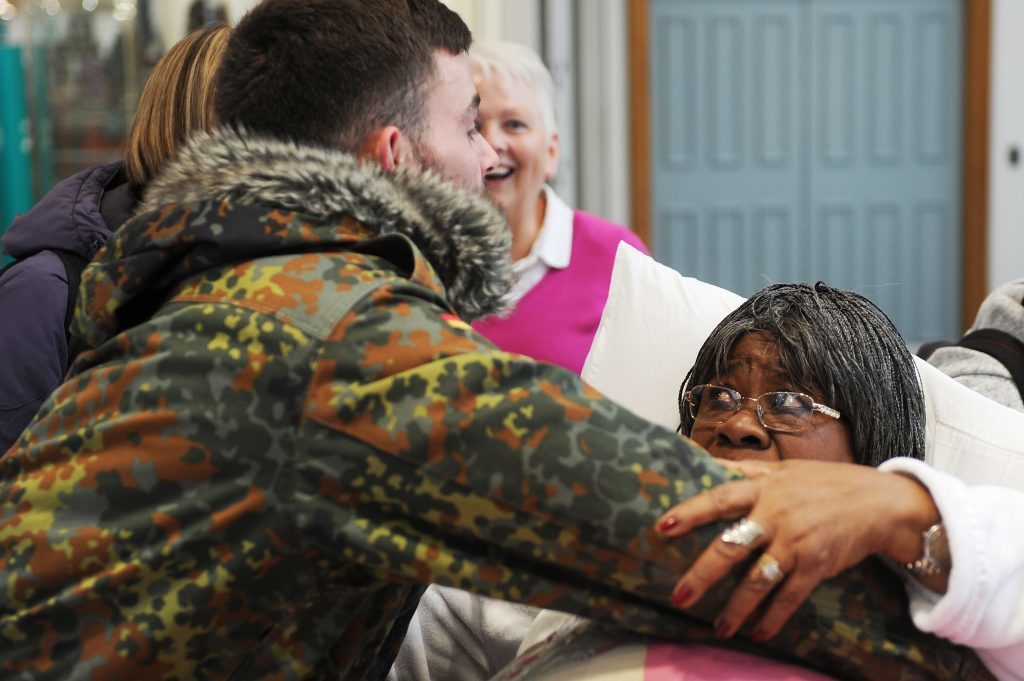 Tuesday's performance saw crowds of shoppers stop to interact with the actors and ask if they could do anything to help. Many came away saying the group had raised an important issue.
Marka Rifat, who was visiting the city from Stonehaven, said: "I think it's marvellous. It's the kind of thing you would expect to be going on at the Fringe so to see it here in this setting is really fantastic. I hope it gets people thinking."
Mary Stewart, 66, from Dundee added: "I worked with the elderly so I know unfortunately these issues can be an everyday occurrence. Hopefully by bringing it into a very public space, it can help to raise awareness."
Peter Aitken, manager of Wellgate Shopping Centre, said: "We were very happy to be hosting this piece of live theatre.
"If this performance makes people think and, better still, spurs them into action, it can only be a good thing."