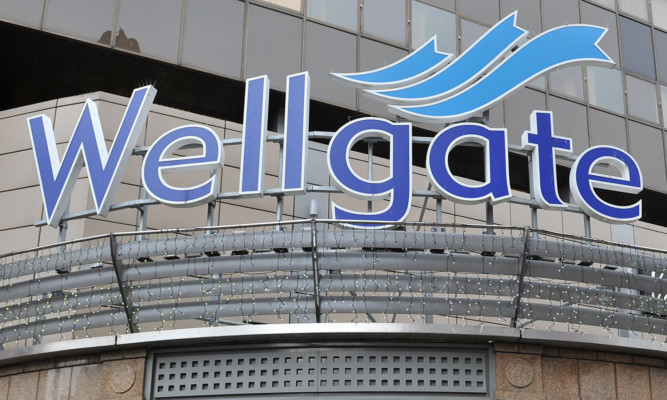 A Dundee student paid £500 for a laptop only to discover the bag contained nothing more than a bottle of water.
The student was approached by a conman close to the Wellgate Centre on between 5pm and 6pm on Saturday.
The man said he wanted to sell a Macbook Pro laptop – worth more than £1,000 – for just £500.
He showed the victim the laptop along with a receipt for the computer.
The student agreed to the purchase and handed over the money.
But when he checked the laptop bag he found it contained nothing more than a bottle of water.
The conman drove off in a small silver coloured car.
Police Scotland are investigating the incident and said members of the public should be on their guard if anyone tries to sell them goods on the street.
Anyone with information that could assist police with their inquiries should call 101 quoting CR/25732 or speak to any officer.
Alternatively information can be passed anonymously via the charity Crimestoppers on 0800 555 111.
Similar scams have been carried out across the UK for a number of years.
Con artists offer goods at bargain prices then make a quick switch so the seller ends up paying hundreds of pounds for items worth a few pence.
Previous incidents have seen people conned into walking away with bags filled with items such as potatoes rather than the high-end electrical goods they thought they were buying.
In Novembe last year Huddersfield man  Omer Chohan was stung in a similar scam.
He was offered a Macbook Pro for £250 and even checked the serial number of the laptop with the one shown to him on the receipt.
He went to a cash machine to withdraw money then returned to the scammer's car to complete the deal.
It was only as he walked away that he realised there was liquid sloshing around inside the bag supposedly containing the laptop.
When he looked, he discovered two bottles of water.
Mr Chohan said the incident had left him feeling "like and idiot".