A popular Dundee art collection is set to reel in the crowds after unveiling a fresh refurb of the city's favourite sturgeon.
The 8.5ft long fish, which was caught nearly 130 years ago, is the largest and last of its kind to be found in the River Tay.
First displayed at the city's McManus Art Gallery in June, it proved a popular attraction but had already suffered significant deterioration while in storage, leaving openings around the gills, head and body.
The largest #Sturgeon ever fished from the Tay back on display as part of Dundee Preserves exhibition #McManus150 pic.twitter.com/xlmcif9wG4

— The McManus (@McManusDundee) October 4, 2017
Curators say they wanted visitors to see the piece prior to it being sent away for extensive repair work to underline the importance of collections care – a process that often goes on largely behind closed doors.
Rebecca Jackson-Hunt, conservator at The McManus, said: "The piece went to a specialist taxidermist for repairs.
"I think people often don't realise the amount of work that goes into putting these items out. A lot of it goes on without people knowing so it's nice to actually show what we do behind the scenes.
"We hope as a result of this exhibition, we hope the sturgeon will now stay out on display within the museum rather than being sent back to storage."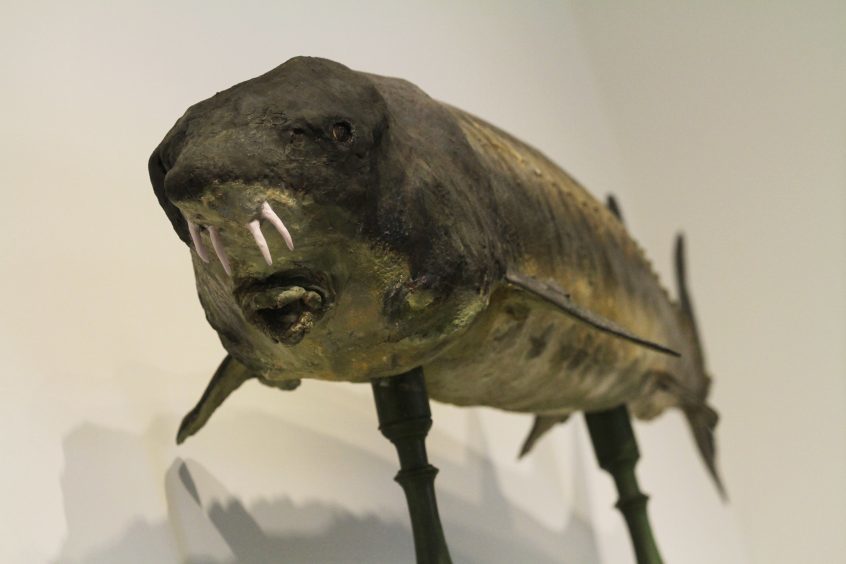 Mike Sedakat, curator of botany and zoology, said: "It would have been a really special find. It would have been swimming up looking for small crustaceans to feed on and the River Tay would have given it really good options.
The largest and last #sturgeon to be caught on the River Tay, has gone back on display @McManusDundee https://t.co/Y9eGog81dg #McManus150 pic.twitter.com/1OylUa9FWA

— Leisure & Culture (@LACDundee) October 4, 2017
"It's more the kind of thing you might expect to see somewhere in the North Atlantic really. Unfortunately, they're not very common in British waters. There are very few records of them in the Tay so definitely, it would have been very unusual."
Now back home at the Dundee Preserves Exhibition, the giant fish is again proving hit with punters after being placed next to a giant Arctic Walrus. With a campaign to help name the animal still ongoing, some have even suggested calling it Salmond so the pair can match their First Minister namesakes.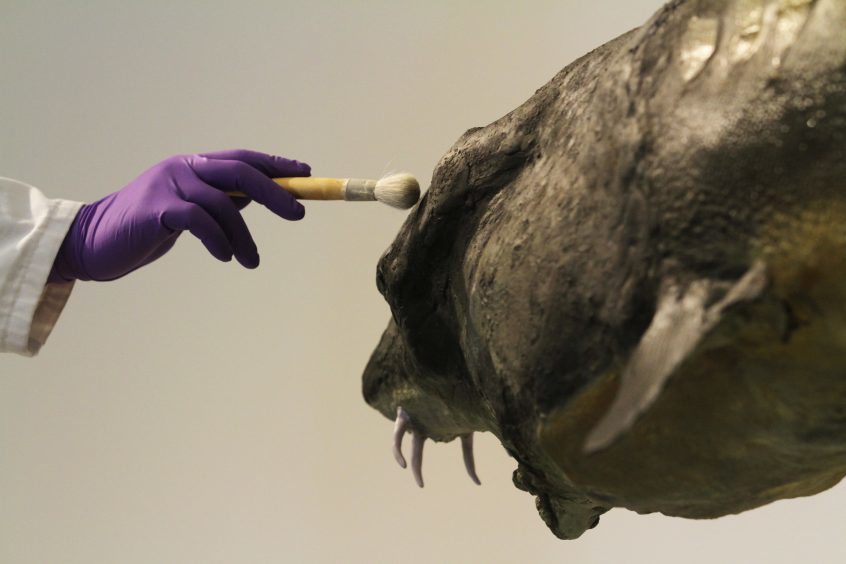 Chair of Leisure & Culture Dundee Sinclair Aitken said: "Dundee Preserves provides a fascinating insight into the city's collections and the hard work that goes on behind the scenes at The McManus to ensure we have these marvellous objects that we can all enjoy and be proud of.
"It is heartening to know that the endeavour that is going on today is safeguarding collections that will last the test of time for future generations to enjoy."