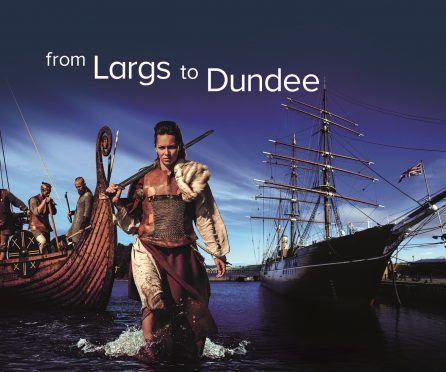 Dundee is to have a starring role in a new campaign celebrating Scotland.
Two of the city's landmarks are to feature on new designs on the Edinburgh Trams.
Desperate Dan and the Discovery will represent Dundee on two advertisements as part of home improvements firm CR Smith's 'Window to Scotland' campaign.
Edinburgh Trams will be wrapped in a series of iconic Scottish imagery over the next two years to "celebrate Scotland's soul and personality".
The adverts feature a series of landmarks from different Scottish locales paired together. The exploration ship Discovery will appear alongside a Viking Ship landing at Largs and the city's statue of Desperate Dan will stand next to the memorial to another Scottish hero, Robert the Bruce at Bannockburn.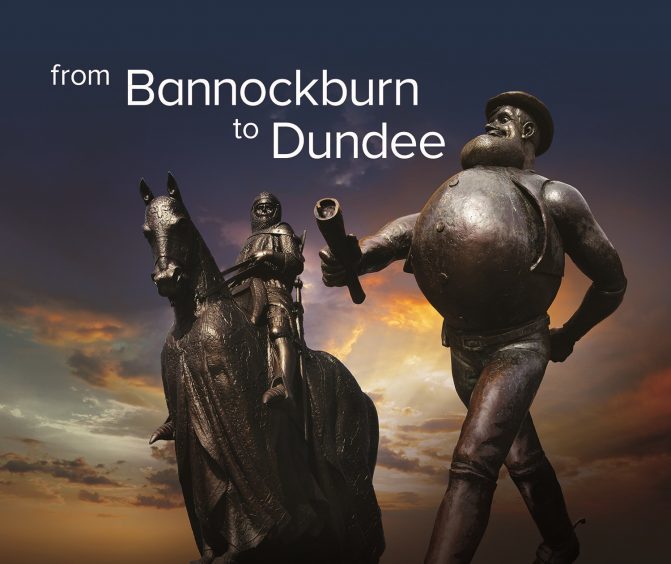 The family-owned business wanted a campaign that would "bring a smile to people's faces, puzzle others and resonate with the whole of Scotland". As one of Scotland's biggest cities, it believes that including Dundee is important to show the country's rich history and character.
In addition to the trams, the images will appear on CR Smith's fleet of 50 new Mercedes vans and in a planned television campaign later this year.
Gerard Eadie CBE, executive chairman of CR Smith said: "Dundee's famous landmarks are celebrated in our campaign in some stunning imagery. Both Discovery and Desperate Dan make us proud and make us laugh and we are delighted to include them.
"So far, our images take in Troon, Edinburgh, Dunblane, St Andrews, Lossiemouth and Glasgow and the plan is to continue to develop the campaign with new images from around Scotland."