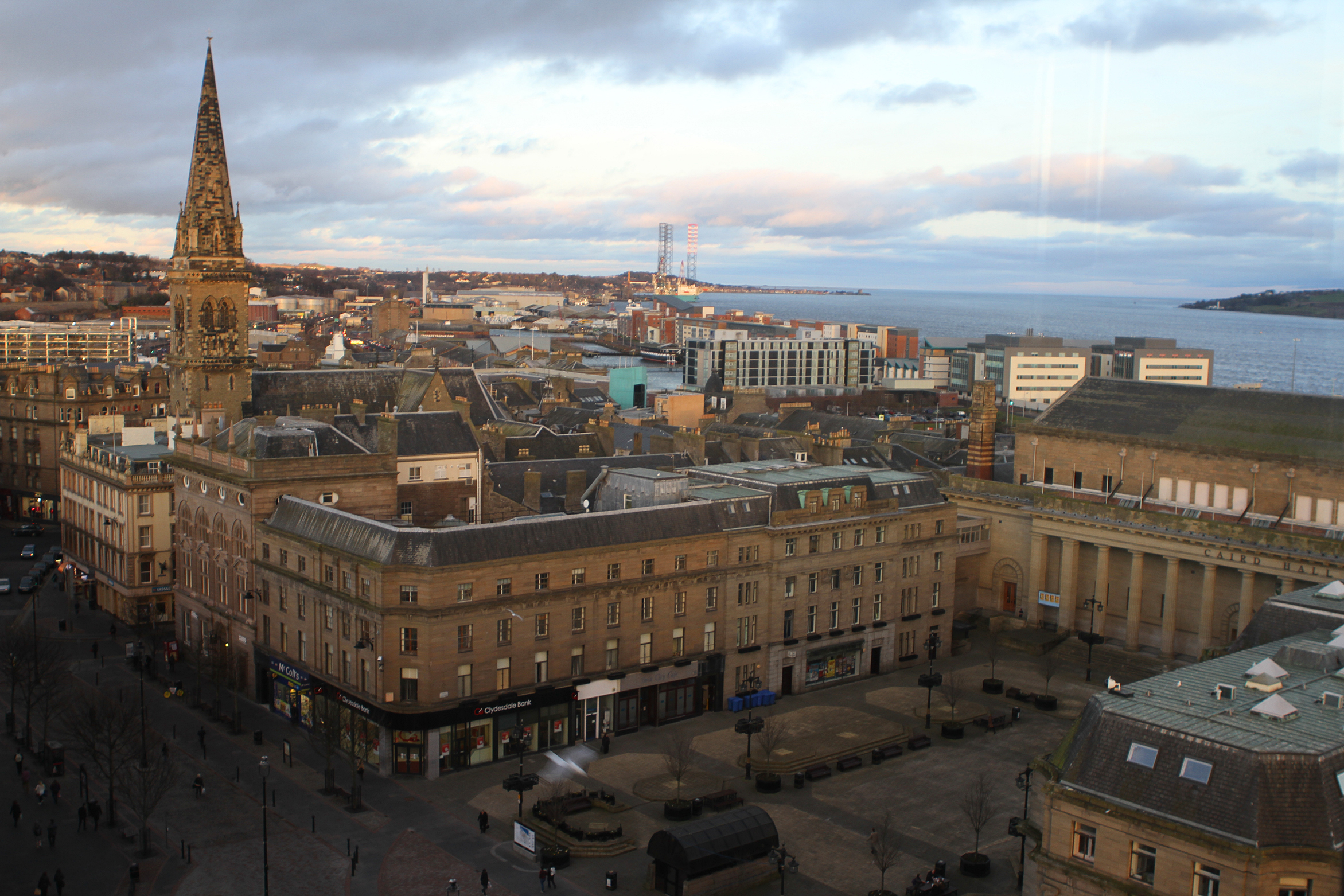 Househunters are flocking to Tayside as Dundee's development fuels interest in the area.
The number of people who bought properties in the city rose by 21% in the past three months – the biggest increase in Scotland over the period.
It far outstripped the Scottish nine per cent increase which was, itself, the biggest regional rise in the UK.
Angus is also buoyant, with a 2% increase in purchases in the county. while the upswing in Perth and Kinross was an impressive 14%.
Fife fared worse, with a drop of 6% of sales in the Kingdom.
The findings were released by eMoov, which analyses listings on websites Rightmove and Zoopla across all council areas in the country.
Russell Quirk, chief executive of eMoov, said projects such as the V&A, coupled with a steady price for property, has piqued interest in the city.
He said: "Although the area hasn't enjoyed the same boom as Edinburgh where prices are up 10% annually, it has also avoided the eight percent bust seen in Aberdeen where prices have plummeted and sits comfortably between these two extremes with an increase of two percent over the last 12 months.
"This is largely a result of a reduced supply of stock on the market, coupled with an average house price half that of Edinburgh and around £30,000 cheaper than the Scottish average. Not only is the area far more affordable but continued development has seen it increase in popularity as a destination for Scottish homeowners."
Lynne Hill, centre manager at Tayside Solicitors Property Centre (TSPC), has noticed a recent upsurge in the market.
She said: "We have been busy, there is the demand for housing.
"Our problem at the moment is that there aren't enough listings compared to demand so it's a very good time for potential sellers. Places are going for a good price and offers are coming in quick.
"We are seeing a lot of properties going to closing date as it's a very competitive market right now. There are a lot of would-be buyers out there.
"Dundee is an up and coming city and we are seeing that reflected in demand. It is a changing city; while areas like the West End and near the hospital have always been busy, we are seeing more and more people coming to the city and I think we will continue to see that."
The estate agent reported sales of £300 million so far this year.