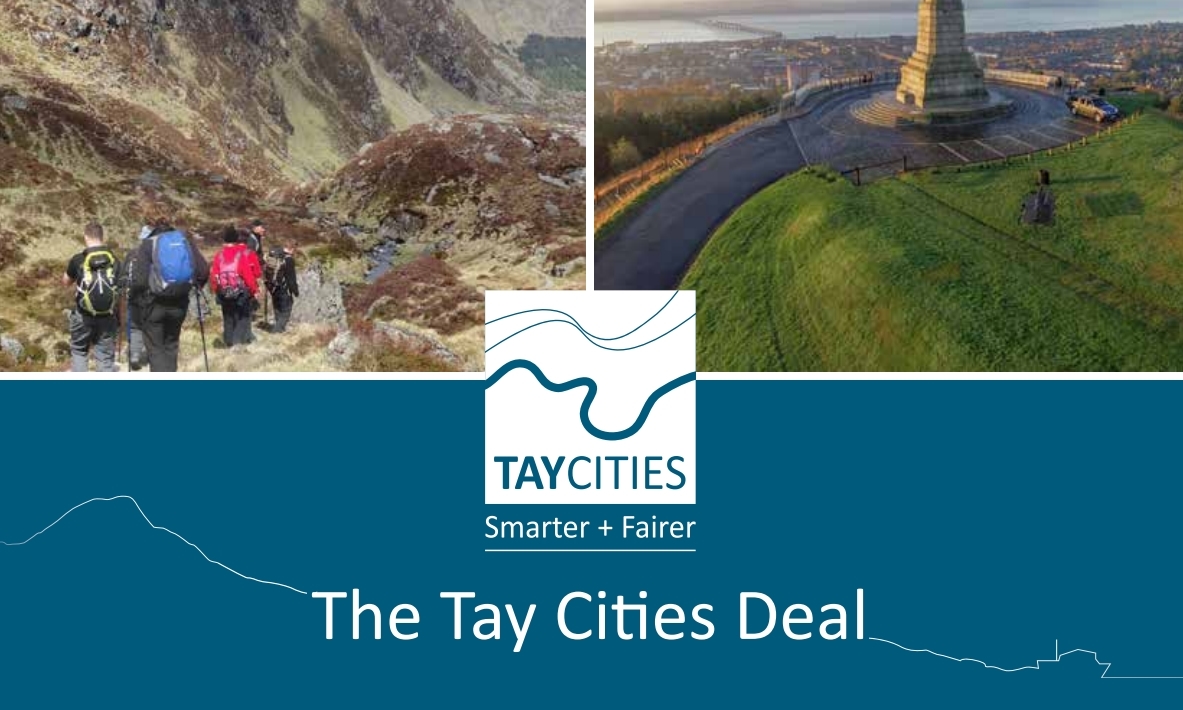 UK Government ministers have been urged to give concrete backing to the £1.84 billion Tay Cities Deal after Holyrood pledged its support.
Scottish Government economy secretary Keith Brown said yesterday there was a firm commitment to support the deal, which aims to create 15,000 jobs across Dundee, Angus, Perth and Kinross and north east Fife.
Speaking in the Scottish Parliament, Mr Brown gave a pledge that the Scottish Government would support the Tay Cities Deal and a similar proposal for Stirling.
He said:  "City region deals act as enablers to drive inclusive economic growth by enhancing alignment between national, regional and local ambitions, strategies and resources.
"They bring in crucial investment and engagement from the private sector, and pave the way for regional economic partnerships, focused on delivering long-term economic growth.
"Having committed over £1 billion over the next 10-20 years for city region deals, it is now time to expand our regional economic policy to deliver a transformational city region deal for the Tay Cities Region."
He said the Scottish Government was driving the work forward and urged the UK Government to match its commitment to deliver a deal for the Tay Cities Region.
"We have already seen how transformational city region deals can be in galvanising regional partners to drive productivity and economic growth, and I want the Tay Cities Region to benefit from such a deal," Mr Brown added.
A UK government spokesman insisted it was also behind the deal but was still scrutinising the proposal, which is asking for funding for 50 separate projects.
He said:  "The UK Government is committed to delivering City Deals for each of Scotland's cities, plus a Borderlands Growth Deal.
"We have invested £1 billion so far in UK City Deals in Scotland. We are in discussions about the detail of a Tay Cities deal, which the Chancellor committed to in the Budget.
"We look forward to progress being made on the deal, and will continue to work with the Scottish Government and local partners as proposals develop."
On a visit to Dundee last week, Chancellor of the Exchequer Phillip Hammond said the UK Government was "enthusiastic" about the Tay Cities Deal.
A spokesperson for the deal bid said leaders were pleased about the commitment made by Mr Brown.
He said: "We are delighted that the minister has given his support and backing to the Tay Cities Deal bid submitted earlier this year.
"A considerable amount of work has gone into reaching this stage and continues to be put in to take the bid forward."
Fife Council co-leader Councillor David Ross added: "We fully recognise the importance of the Tay Cities economy to, and contribution of, North East Fife. These proposals will enable the region to become even more attractive for inward investment and accelerated economic growth.
"This City Deal will build on the many distinct strengths of the region, increasing jobs and developing opportunities across the food and drink, creative industries and the health and care sectors. The Tay Cities Deal will support us to realise the potential of the River Tay to encourage tourism and attract more visitors."