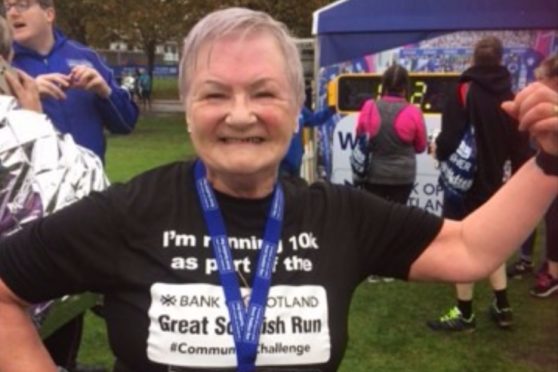 A super-fit Dundee grandmother was back in the gym this week after storming the Great Scottish Run.
Mother-of-10 Maureen Murray, 72, was back indoors — but no less active — at Fit4less on Main Street less than 48 hours after completing the race in Glasgow.
The former auxiliary nurse finished the route in just 1:28.59 before heading back to Dundee for a session with her personal trainer.
Speaking to The Courier, Maureen revealed she had returned to her rigorous fitness regime – but had allowed herself a break on Thursday to look after her one-year-old granddaughter.
She said: "It's been good because I've had no aches or pains at all really.
"It would have been easy to make some sort of excuse not to get straight back into it but it gives me a buzz.
"I wanted to start back on Monday but my personal trainer couldn't see me until the next day.
"I've been back ever since – except for Thursday because I was looking after my little one-year-old granddaughter – but then, that's a work out on its own."
Maureen completed the run in aid of Sense Scotland, which provided assistance to her two autistic sons. She also ran for the charity at the London and Edinburgh marathons.
The grandmother-of-14 said she took up fitness training just before turning 60 and lost eight stone after getting a personal trainer.
After completing three marathons, two Tough Mudder courses and a tandem sky-dive for charity, Maureen has become a well-known figure at her local gym.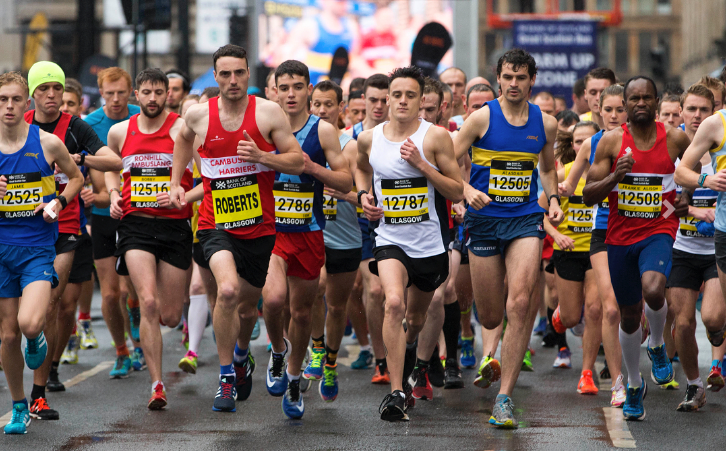 "I've been at the same one since it opened over 20 years ago and everyone there is very supportive," she said.
"Running a 10k takes a lot of work so I think it is a really good achievement. I hope it shows people; don't ever let anyone put you off."
Maureen was chosen to represent her home city in Sunday's race as part of the Bank of Scotland Great Scottish Run Community Challenge.
The initiative supports runners from communities across Scotland on a 10 weeks to 10k challenge.
Maureen's Just Giving page is still open for donations and can be found at: https://www.justgiving.com/fundraising/maureen-murray