Dundee's city centre street art is being showcased in a series of new monthly tours which could fund future works.
A team from the Fleet Collective group transformed 18 dank doorways and closes with murals from local artists earlier this year and held two tours to show people the hidden gems.
Russell Pepper, manager of the OpenClose Dundee initiative, said the trails had been so successful he plans to make them a monthly fixture.
He hopes income from the tours will help to finance further works in areas such as Lochee and Stobswell, hopefully in time for next year's Stobsfest.
Russell, 32, said: "We are running tours to raise money for the second stage of the project.
"The first couple of tours worked on a tips-only basis, and each person gave at least £5.
"There were nine people on the first tour and eight on the second, so it was pretty steady.
"We decided that we could run the tour every month, most likely on the first Saturday of the month.
"It will help us raise funds so we can give the artists a fair payment.
"We're working with community groups in Stobswell to see if we can create street art there, in time for Stobsfest.
"As well as tours, we're raising money through the sale of maps that show the trail, so that people can go and see the works in their own time."
The artworks are all unique and depict a range of subjects including life-size gulls, Filipino freedom fighters and abstract designs.
Russell said the aim of the project was to brighten up Dundee's neglected spaces and to open up areas where the public don't normally go in the hope of discouraging vandalism.
The city centre trail can be completed in around an hour.
For more information on the project and to find out about future tours, visit https://www.facebook.com/openclosedundee/?hc_ref=ARTzx2Hu2QiTbye9NyB60J-wUOlBxDm5lMEMpajlJl6XQXd0oRdE_ryc5tAJGP0Fp8M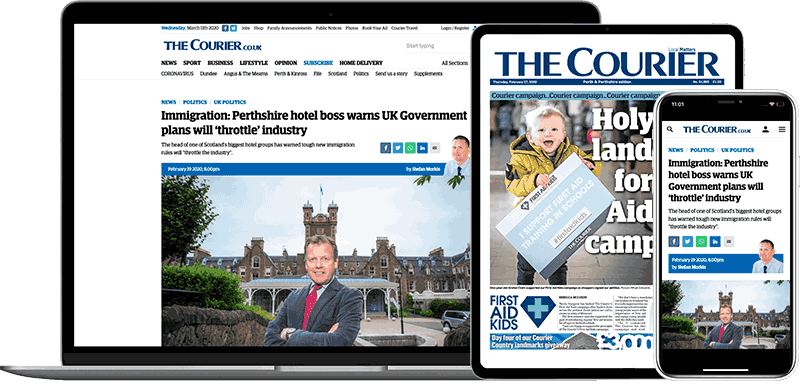 Help support quality local journalism … become a digital subscriber to The Courier
For as little as £5.99 a month you can access all of our content, including Premium articles.
Subscribe