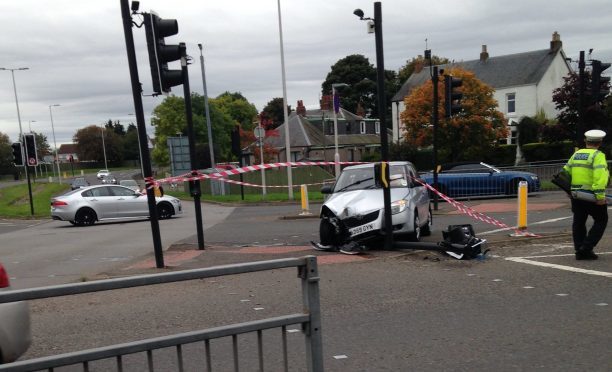 Serious concerns have been raised over the quality of road policing following a crash at a busy Dundee junction.
Officers were called to the city's Claypotts Road after a set of traffic lights were struck and left malfunctioning by a silver Skoda at around 3pm on Sunday.
Eyewitnesses reported a scene "like a game of dodgems" after police were spotted with their backs to the road while motorists attempted to navigate the busy turn-offs.
Stobswell resident Laura Milton, 26, said: "I thought it was really weird to see the police just doing nothing.
"There were two officers standing with their arms folded, with their backs to the road chatting.
"I almost seriously crashed. There was a lot of traffic building up and I saw a few near misses with people not knowing what to do or whether it was safe to turn."
The driver of the Skoda involved in the crash, an elderly woman,  is understood to have escaped without serious injury after being checked over by the Scottish Ambulance Service.
A Scottish Fire and Rescue spokesperson confirmed they also attended the scene and "assisted but were not required".
Ang Taylor, 44, who was visiting the area from Ballinluig with her eight-year-old son Harrisen, said she saw the vehicle being towed away and claimed officers left the scene despite the lights still being out of operation.
She said: "I was really surprised to see no police there. It's a really busy area.
"There were no police vehicles and there was no one to direct traffic. It's bad because it's the kind of area where you really need to watch what you're doing."
"We saw the silver car being towed away and it seemed like as soon as it was recovered, the police just disappeared. It was a real mess."
Nick Lloyd, road safety manager for the Royal Society for the Prevention of Accidents said officers often step in where there is a known road safety issue.
He added: "The police have a responsibility to ensure that motorists comply with the rules outlined in the Highway Code."
A spokeswoman for Police Scotland initially declined to defend the officers' actions when approached by The Courier for comment.
She later confirmed the force had been made aware of criticism around the incident.
She added: "We can confirm officers did attend the scene but have received no direct contact or complaint from the public.
"Naturally, if issues do become evident, we will review the circumstances in an appropriate manner."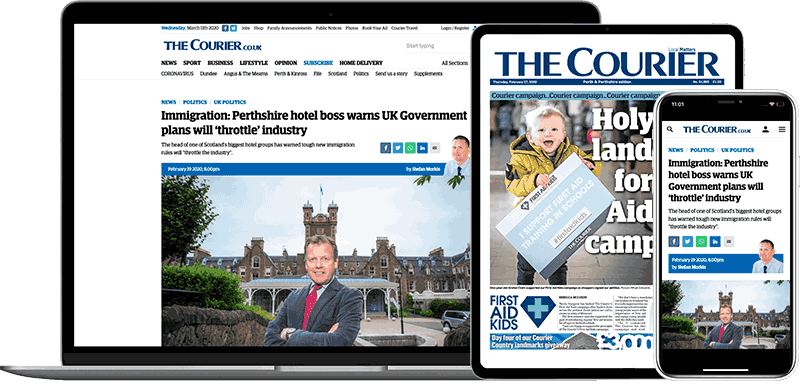 Help support quality local journalism … become a digital subscriber to The Courier
For as little as £5.99 a month you can access all of our content, including Premium articles.
Subscribe