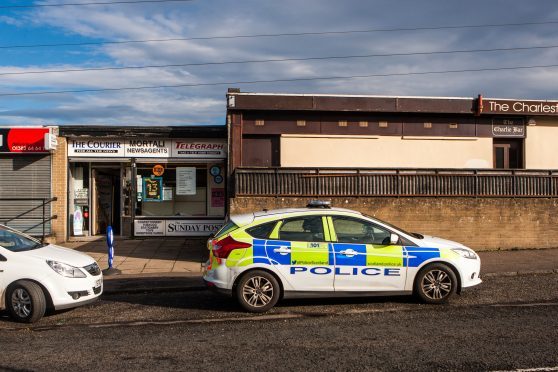 A Dundee store has been raided for the second time in a month.
Crooks forced their way into Mortali Newsagents, on Charleston Drive, just before midnight on Monday.
Thieves stole cash from the store's till and made off with £800 worth of cigarettes.
It is the second time the shop has been targeted in a month, after a similar break-in on September 11.
At the time, store owner Robbie Mortali told The Courier thieves had used bolt-cutters to force their way into the shop's front door.
After the latest raid, Derek Mortali, father of the store's owner, said: "We've been here for 22 years, my son for the last four, and this had never happened before — until last month. It's very upsetting.
"They took cash and cigarettes. About £800 worth of cigarettes and float money from the till."
A Tayside Division spokesperson confirmed: "Police Scotland is carrying out enquiries after a break-in to a newsagents at Charleston Drive at just before midnight on Monday October 9.
"A two-figure sum of money and a quantity of cigarettes were stolen.
"Anyone with any information that may be useful should contact Police Scotland on 101 quoting CR/26424/17 or speak to any police officer. Alternatively information can be passed anonymously via the charity Crimestoppers on 0800 555 111."
Police said previously they believe a trio of raids in the same area on Friday September 29 were linked.
The first attempt happened at the Spar shop on Glamis Road just before 1am.
The would-be-thief fled after the store's alarm sounded.
Two stores in the 
Charleston area were then raided during the early 
morning blitz.
Thieves forced their way into a shop on Brownhill Road shortly after 2am and helped themselves to alcohol and cigarettes.
Similar items were then stolen from a Best One store on Craigmount Road at around 4am.
A worker at Best One 
confirmed she had been alerted to the robbery at 4.30am.
She said: "I don't think they just randomly decided to do this. I think they were in and out quickly when the alarm went off because they could have gone for the till.
"There's stuff gone but I won't know how much until they do the stock take.
"They've used wire cutters and bolt cutters to get in."
CCTV footage from one of the shops shows three male suspects.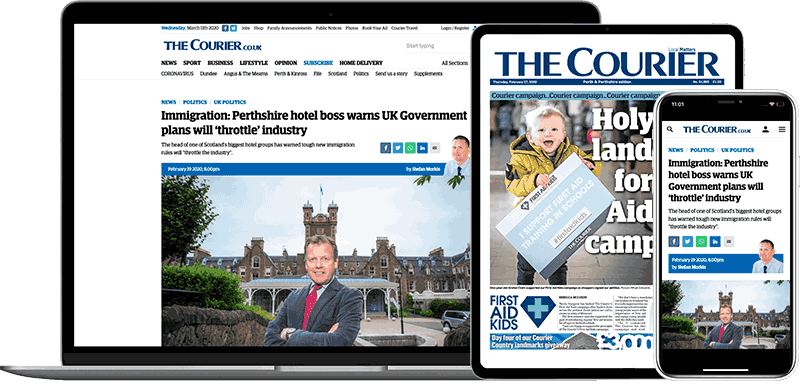 Help support quality local journalism … become a digital subscriber to The Courier
For as little as £5.99 a month you can access all of our content, including Premium articles.
Subscribe